Sample Preparation for Materials Science
An excellent sample preparation is key for observing the finest textures and details on the sample surface in high resolution. The right workflow and tools for the pre-preparation will not only lead to an excellently prepared sample, it will also reduce the procedure time, streamline the workflow, and produce reliable and precise results. The Leica solution consists of several instruments that are perfectly geared to one another to form a seamless workflow for your sample preparation. So be prepared for better results with Leica Microsystems in less time!
Need Assistance?
Contact our team of experts to help you simplify your sample preparation.
Target surfacing: Speed things up, but maintain quality
For materials science, quality and speed are not a trade-off when it comes to sample preparation, as one might think at first. Like in other areas of material processing, appropriate tool changeover when switching from pre-work to finishing helps to speed up and better control the subsequent procedure.
The EM TXP system from Leica Microsystems is a dedicated tool for target surfacing of samples prior to examination. It is the right choice to get close to the area of interest for final preparation. The EM TXP system offers milling, sawing, grinding, and polishing all in one instrument. It excels with challenging specimens making pinpointing and preparing barely visible targets easy. The integrated stereomicroscope allows for direct surface finish and target examination.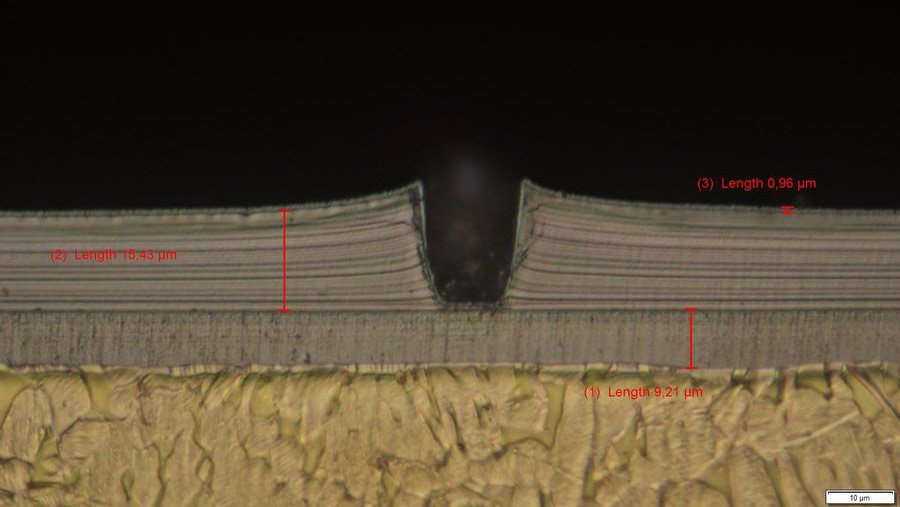 Team up for high quality surfacing
If you require high quality surfacing, use the EM TIC 3X ion beam milling machine after mechanical cutting and polishing. Thanks to the pre-processing, you save significant time for final preparation with the ion beam. Position the wedge mask very close to the target area and use the ion beam milling process mainly to get rid of any residual artefacts from the mechanical preparation steps.
The EM TIC 3X milling machine allows the production of cross sections and plane surfaces for Scanning Electron Microscopy (SEM), Microstructure Analysis (EDS, WDS, Auger, EBSD), AFM, and Incident Light Microscopy investigation.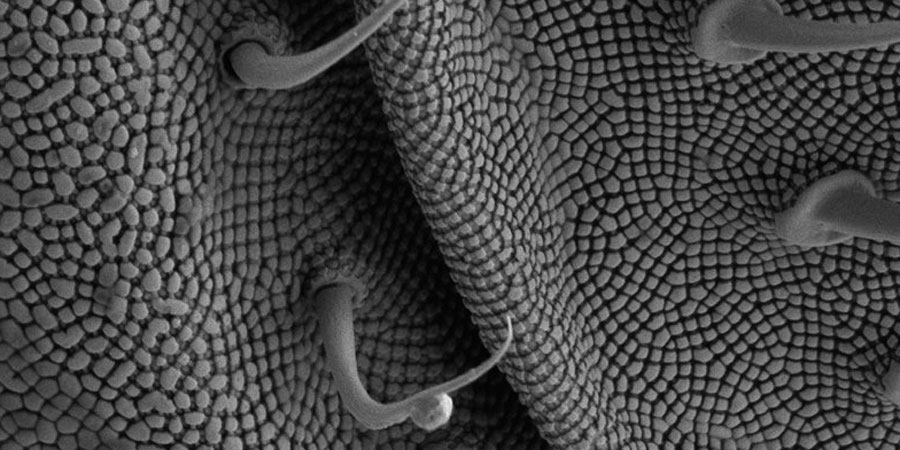 Coating Technology for Electron Microscopy
Low or non-conductive sample materials, like ceramic or polymers, require carbon or metal coating for SEM and TEM imaging methods. A versatile carbon coater, like the EM ACE600 from Leica, provides ultrathin carbon support films for atomic resolution imaging. A conductive coating of uniform thickness prevents the accumulation of charge on the sample and provides adequate strength to withstand electron bombardment. The EM ACE600 high vacuum coater can be configured for: Sputtering, Carbon thread evaporation, Carbon rod evaporation, E-beam Evaporation, and Glow discharge.
If you plan to prepare sections of a perfectly shaped block face samples with sharp edges, the pre-processing with the EM TXP or EM TRIM2 or EM RAPID milling machine has a considerable influence on the surface quality of materials. The EM UC7 Ultramicrotome from Leica provides easy preparation of semi- and ultrathin sections, as well as samples with very smooth surfaces for TEM, SEM, AFM and LM examination.

Electron Microscope Sample Preparation
Leica Microsystems offer electron microscope preparation of biological, clinical, medical & industrial samples. Learn more about critical point drying, transferring specimens, preparing tissues, trimming devices and cryo preparation systems.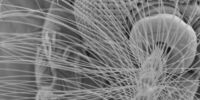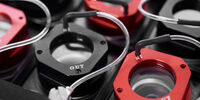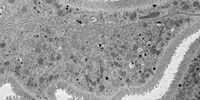 Interested to know more?
Talk to our experts. We are happy to answer all your questions and concerns.
Contact Us
Do you prefer personal consulting? Show local contacts