Join us for Spine Week 2023 in Melbourne from May 1 to 5
Learn about the latest innovations from Leica Microsystems for spine and neurosurgery.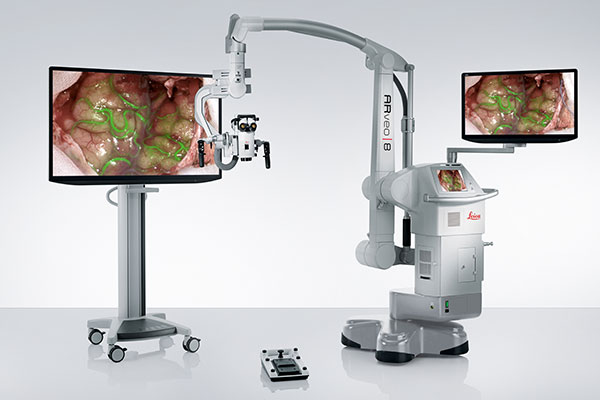 ARveo 8 unites information from AR fluorescence, IGS systems, and endoscopic image feeds providing an enhanced visualisation for more informed and precise neurosurgery
ARveo 8 combines world-renowned optics with the ability to combine pre- and intraoperative imaging and augmented reality fluorescence, so that neurosurgeons can make precise, confident decisions.

Ultra-fast processing in the ARveo 8 reduces latency by 44%* and delivers information to the surgeon faster—further amplifying precision.

ARveo 8 enables surgeons to truly work "in the now" with greater confidence for better patient outcomes.
<!– TYPO3SEARCH_end –> <!– TYPO3SEARCH_begin –>