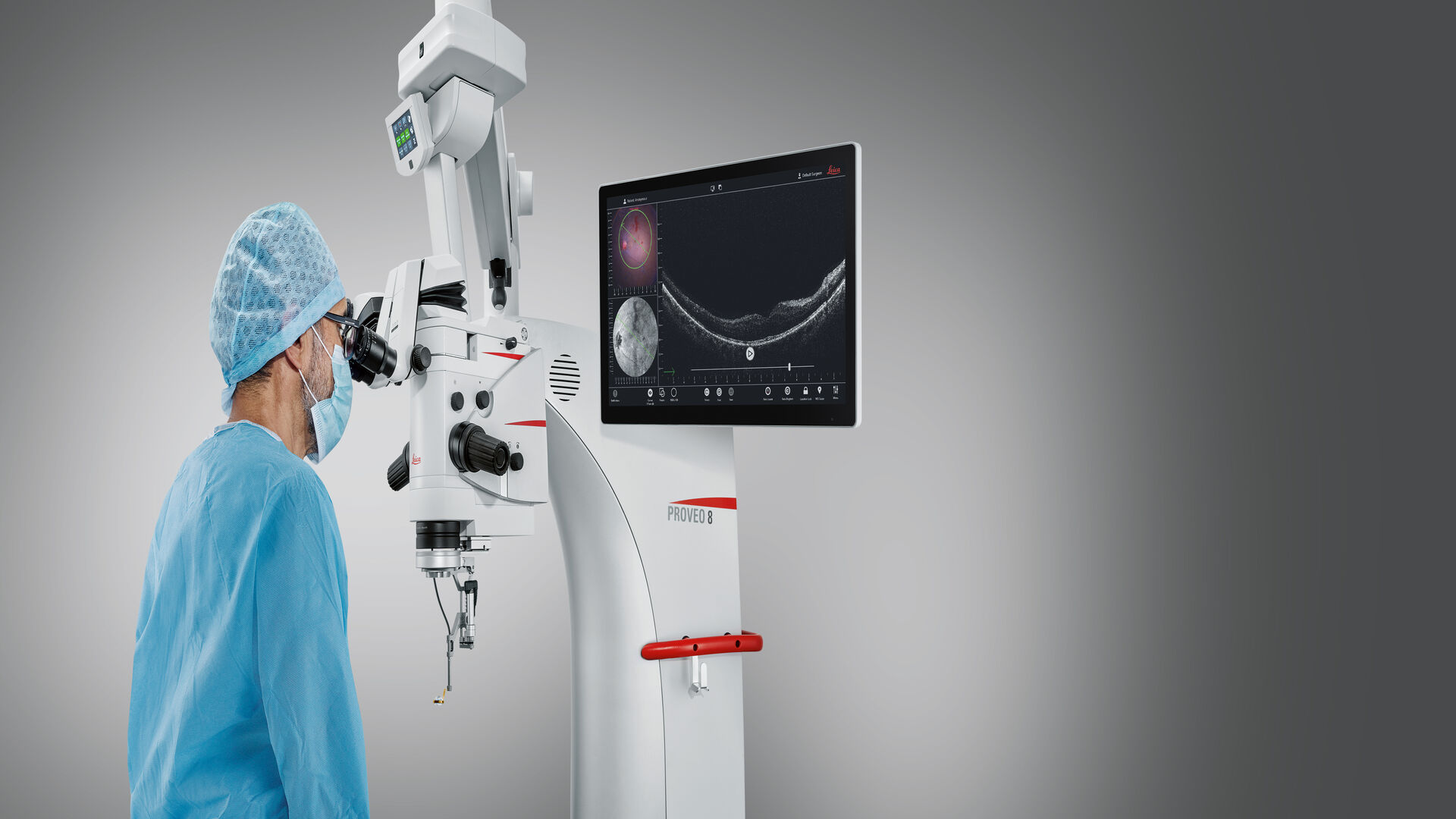 FLORetina
ICOOR 2023
Rome, Italy | Nov 30 - Dec 3
Discover the new Proveo 8 with EnFocus Intraoperative OCT!
We're heading to FLORetina ICOOR meeting 2023
Join us at the FLORetina meeting 2023 from November 30th to December 3rd in Rome, Italy and visit Leica Microsystems booth #52.
What's new?
Meet the new Proveo 8 microscope with EnFocus OCT with optimized design for enhanced comfort.
Connect with our product experts and request a hands-on demonstration.
Watch the live surgery by Dr. Tommaso Rossi on December 2nd from 11:30 to 12:30 CET in the Cavalieri I Room and discover the benefits of using intraoperative OCT in retina surgery.
Ophthalmic Microscope Proveo 8 Efficiency you can feel, precision you can trust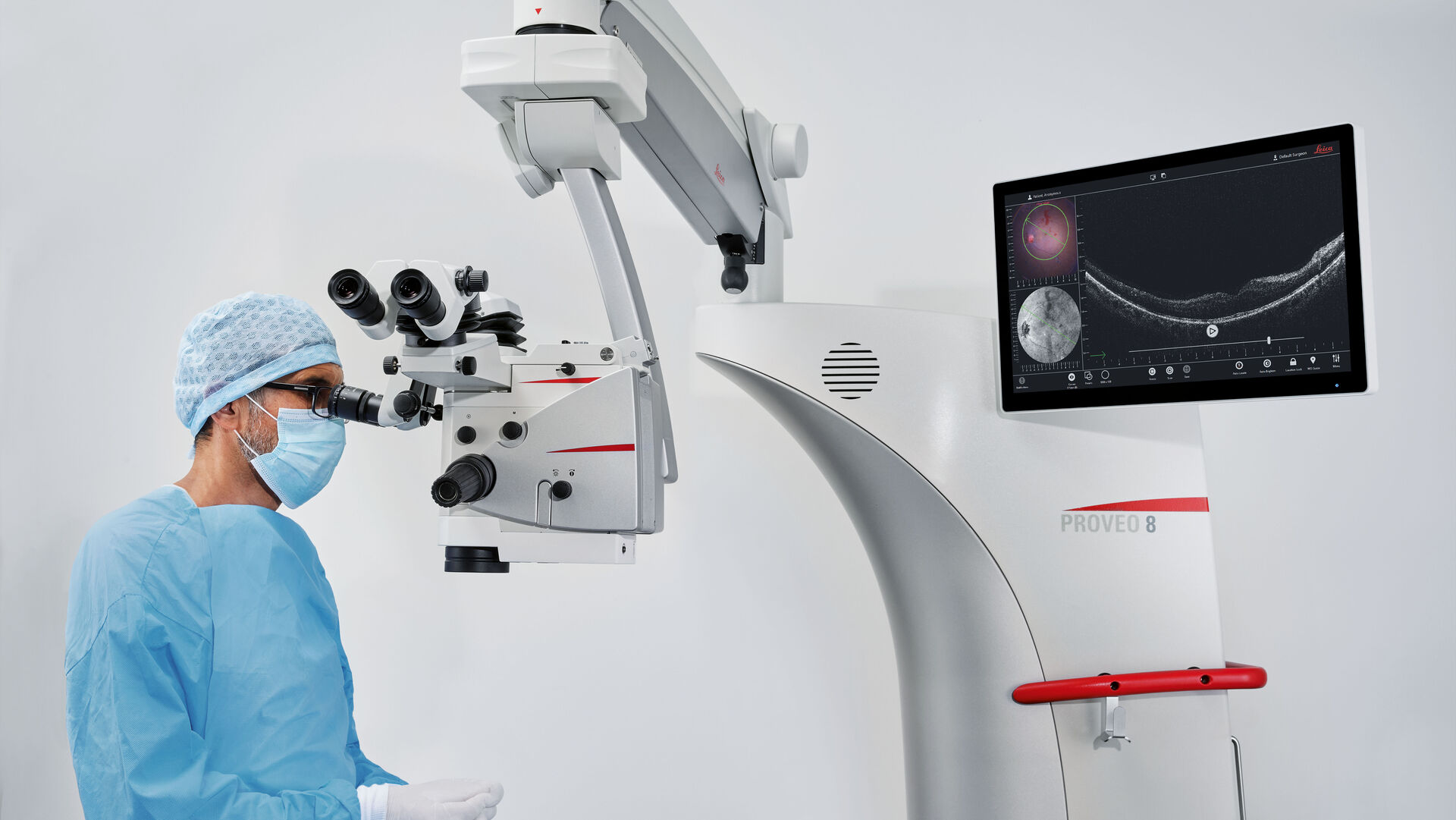 Meet the new Proveo 8 with EnFocus
The new optimized design of the Proveo 8 microscope with EnFocus intraoperative OCT now enables you to experience increased comfort and enhanced performance during your ophthalmic procedures.
The reduced height of the optics carrier with integrated OCT allows you to adopt a more relaxed posture at the microscope.*

See more at once obtaining deeper insights with an extended scan depth, now reaching 5mm.*
* Compared to the previous generation of EnFocus intraoperative OCT for the Proveo 8 floor stand microscope.

Not all products or services are approved or offered in every market and approved labeling and instructions may vary between countries. Please contact your local Leica representative for details.