THUNDER Imager 3D Cell Culture
THUNDER Imager 3D Cell Culture provides you with a solution for advanced 3D cell culture assays, whether you want to study stem cells, spheroids, or organoids.
THUNDER Imagers feature the innovative Leica technology Computational Clearing. It efficiently removes out-of-focus blur in real time, enabling the meaningful use of 3D specimens with camera-based fluorescence microscopes. The high sensitivity of the system ensures low phototoxicity and photobleaching, i.e., higher throughput with optimal conditions.
THUNDER Imager 3D Cell Culture enables reliable image data acquisition, with accurate focus maintained on the live cells at all times and offers both speed and reliability for your 3D cell culture multiwell experiments.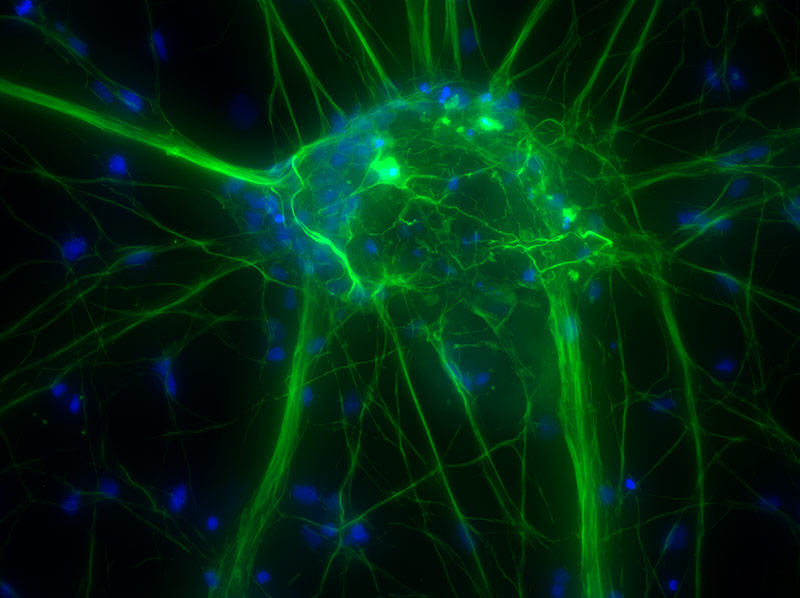 Cultured Cortical Neurons (original raw data)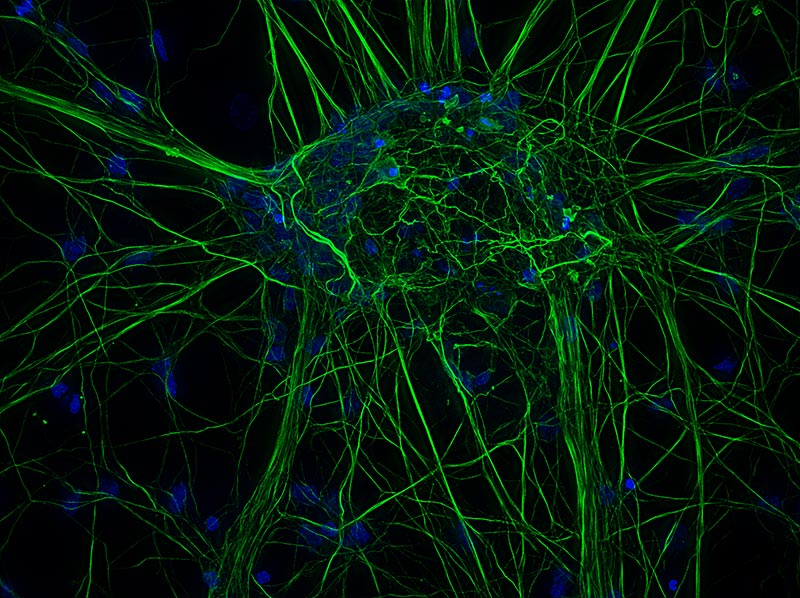 Taken with THUNDER Imager 3D Cell Culture
Advantages for your research
High throughput for better statistics and workflow efficiency
High imaging performance from an easy-to-use instrument
Optimal physiological conditions for meaningful results
Accurate time-lapse multi-position experiments and tracking of cell changes
Image at the speed of life – Cellular processes
Life is fast, especially for a cell. Most modern live cell imaging experiments demand high-speed systems.
THUNDER Imager 3D Cell Culture provides you with the power of highly sensitive sCMOS camera-based fluorescence systems working with full frames in one shot.
In combination with high sensitivity, it allows you to capture data at up to 90 frames per second, helping you to observe fast cellular events. It captures blur-free image data quickly even deep inside a thick 3D cell cluster. You can stay on top of fast processes even during multiple emission wavelength experiments thanks to fast-switching external filter wheels (< 27 ms).