Ammasi Periasamy , Professor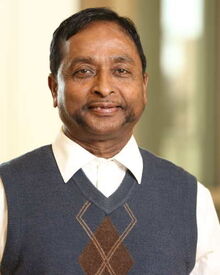 Dr. Periasamy is an internationally recognized expert in advanced microscopy techniques, particularly in the area of molecular imaging in living cells, tissue and animal. A key area of Dr. Periasamy's research is focused on the design and development of optical methodology including advanced light microscopy techniques to investigate/monitor exogenous and endogenous molecular interactions in live cells, tissues, and animals. His group recently developed a FLIRR (Fluorescence Lifetime Redox Ratio) a.k.a. FLIM index technique to investigate metabolism and mitochondrial dysfunction in cancer cells and tissues. The FLIM index approach reduces the optical artefacts involved in metabolic imaging and improves the sensitivity of measurements in live specimens.
Dr. Periasamy is the founder and center director of the internationally known WM Keck Center for Cellular Imaging (KCCI; http://www.kcci.virginia.edu/). Dr. Periasamy is one of the pioneers in the development of fluorescence lifetime imaging microscopy (FLIM) for measuring the oscillations in cytosolic and nuclear free calcium in single intact living cells. He developed a 2- and 3-color steady state, confocal, multiphoton, and FLIM based Förster resonance energy transfer (FRET) imaging systems for protein localization in living specimens. He has published 135 articles in refereed journals and book chapters. He has given 156 invited lectures nationally and internationally. Dr. Periasamy has edited three books, series book editor on cellular and clinical imaging (6 books), Chairperson in organizing an annual International conference on Multiphoton Microscopy in the Biomedical Sciences through SPIE (since 2001) and runs a hands on training annual workshop on FLIM & FRET Microscopy at the University of Virginia, Charlottesville during March (since 2002). Dr. Periasamy was elected "Fellow" members of the SPIE Optical Society in 2012.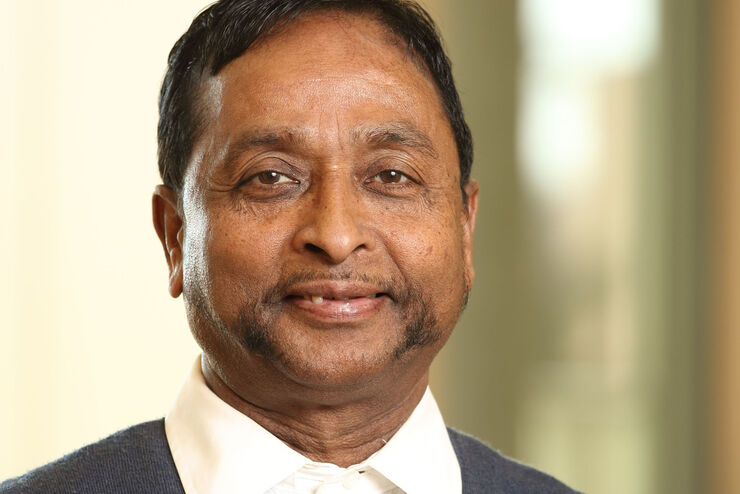 Prof. Ammasi Periasamy, Director, Keck Center for Cellular Imaging, University of Virginia, was interviewed by Dr. Giulia Ossato, Product Manager functional imaging, during Leica Microsystems Meets…