Tyler Machovina , B.Sc.
Tyler Machovina is a Leica Account Manager for Life Science Research in Pittsburgh and Cleveland in the USA. Since 2018 Tyler has supported life-science customers in his region including providing solutions for stereo microscopy, advanced widefield microscopy, and confocal imaging. He has enjoyed introducing the Pittsburgh and Cleveland areas to both the THUNDER and STELLARIS imaging systems and looks forward to continuing to support the research communities in the future.
Tyler received his Bachelor of Science in Biochemistry at Indiana University of Pennsylvania. After his undergraduate studies Tyler worked as a Research Assistant in Dr. Judith Yanowitz's lab at Magee-Womens Research Institute. There he used confocal microscopy to study cross-over surveillance mechanisms in C. elegans. Prior to becoming an Account Manager, Tyler worked for three years as a confocal Field Service Engineer for Leica Microsystems in the mid-west.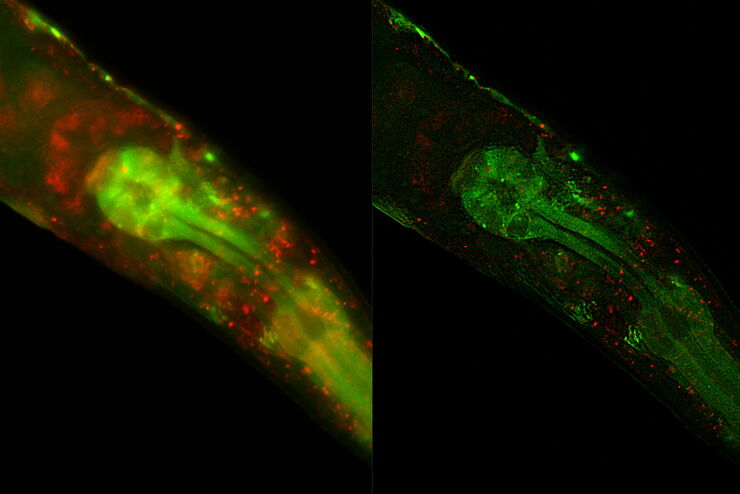 High-contrast imaging of the model organism C. elegans, a nematode, with the THUNDER Imager Model Organism using Small Volume Computational Clearing (SVCC) helps to better understand how autophagy and…