How hospitals improve reputation in their community
It is widely recognized that one of the pillars of hospital branding is innovation and the use of cutting-edge technology. In a study on hospital brand equity in the United States conducted among hospital leadership, Reaction Data considered three dimensions to assess brand equity: innovation, thought leadership and quality care at a sustainable cost.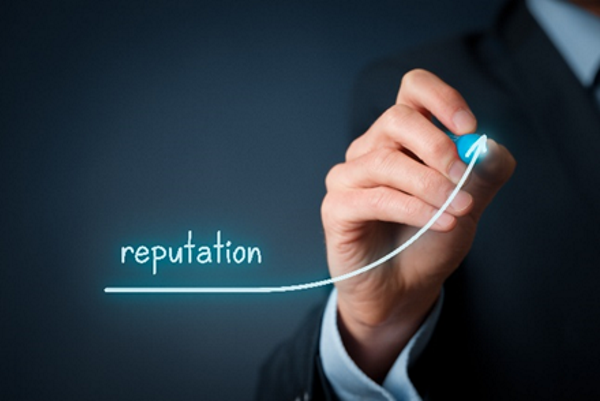 According to the study, the five American hospital organizations with the greatest brand equity are Kaiser Permanente, the Mayo Clinic, the Cleveland Clinic, Intermountain Healthcare and Geisinger Health. These five institutions regularly communicate on their innovation efforts and how they leverage the latest technologies to improve patient care.
The Cleveland Clinic for example has hosted a yearly Medical Innovation Summit since 2003. Dr. Toby Cosgrove, CEO of the Cleveland Clinic between 2004 and 2017, shared in an interview with McKinsey:
Our value proposition to the world is technology leadership. In an environment where the ability to distribute medical knowledge is compressing very quickly, we need to be able to continue to innovate in the way we practice and dispense medicine. Part of the success of this organization has always been its willingness to lead in innovative ways. We have a long history of innovation, including things like a lumpectomy rather than a radical mastectomy for breast cancer, coronary angiography, and coronary bypass. If this institution doesn't innovate, there will be nothing to differentiate it from others."
Augmented reality in microsurgery: a breakthrough technology
Augmented Reality (AR) is one of the most innovative and promising technologies in healthcare. In May 2018, the Wall Street Journal published an article on The Operating Room of the Future and "new devices, designs and digital technologies that promise a new era of innovation for surgery" making it "more efficient, more effective and less risky for patients."
The article points out Augmented Reality and how it helps surgeons "create a GPS-like map projected onto a patient's body to virtually see inside the anatomy before an operation, track their surgical tools and help them operate more precisely."
The Wall Street Journal also looked at brain surgery specifically, with an article titled Brain Surgeons Get a Better View from Augmented Reality. The article explains how Augmented Reality enables neurosurgeons to "see deeper and faster, reducing the risk of error."
In this article, Dr. Joshua Bederson, a Neurosurgeon at Mount Sinai Health System, New York City, USA, explains:
Making use of the information that Augmented Reality technology offers is an easy choice. I've already reached the point now in my own practice where it is so useful that I would not do certain cases without it if I had a choice."
Leica Microsystems, a worldwide leader in innovative visualization technologies
Leica Microsystems offers a wide range of cutting-edge visualization solutions offering a whole new Operating Room experience with enhanced visualization comfort and ergonomics. With one touch only, surgeons can choose the information they want to see to make the best surgical decisions, directly in the microscope eyepieces or with heads-up display. This includes vascular and Augmented Reality fluorescence images, endoscope images, original CT, MRI, angiogram datasets and data from Image Guided Surgery (IGS) or neuronavigation systems. This means the setting can be adapted to each surgeon's personal preferences or needs. Watch this video to discover the diversity of possibilities.
With Leica technologies, surgeons have even more information about critical structures and are able to stay focused with no need to interrupt surgery. In addition, surgical teams do not have to do mental gymnastics to recall and reconcile the different views.
Our GLOW800 Augmented Reality fluorescence in particular allows to observe cerebral anatomy in natural color, augmented by real-time intravascular flow, with full depth perception and one single view, for confident surgical interventions.
To further explore the advantages of Leica technologies, watch the following presentations from leading neurosurgeons:
By equipping your hospital with innovative visualization technologies leveraging the possibilities of Augmented Reality, you will obtain benefits in the OR and position your hospital at the forefront of innovation. This could boost your brand and reputation in your community.
If you would like to know more about our solutions, please do not hesitate to reach out. We will be happy to discuss your needs and what Leica can do for you.