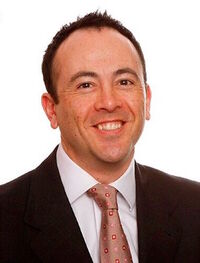 David Anderson is a Consultant Ophthalmic Surgeon and a cornea, cataract and refractive surgery specialist. He has jointly led the corneal fellowship program at Southampton for more than a decade teaching lamellar corneal transplant and anterior segment surgery and has a special interest in refractive surgery including SMILE and topography-guided laser vision correction.
Clinical Case 1: Corneal Perforation with Iris Plugging
Intraoperative Optical Coherence Tomography is a valuable tool in cases of corneal perforation with iris plugging, treated with corneal glue. In this case, there was a full thickness corneal perforation. This can be difficult to see when looking directly at the cornea through the operating microscope. Intraoperative Optical Coherence Tomography helps assess the depth of the perforation.
The first gluing of the perforation looked perfectly satisfactory in the microscope view. The perforation appeared sealed although aqueous was leaking out, but the intraoperative Optical Coherence Tomography showed a big gap between the little disc and the perforation itself. As such, the surgeon concluded the glue wouldn't hold and effectively close the gap.
Clinically, the surgery could have stopped at this point. Based on the additional intraoperative Optical Coherence Tomography view, the surgeon took the patch off and re-glued it to achieve an optimal post-operative seal.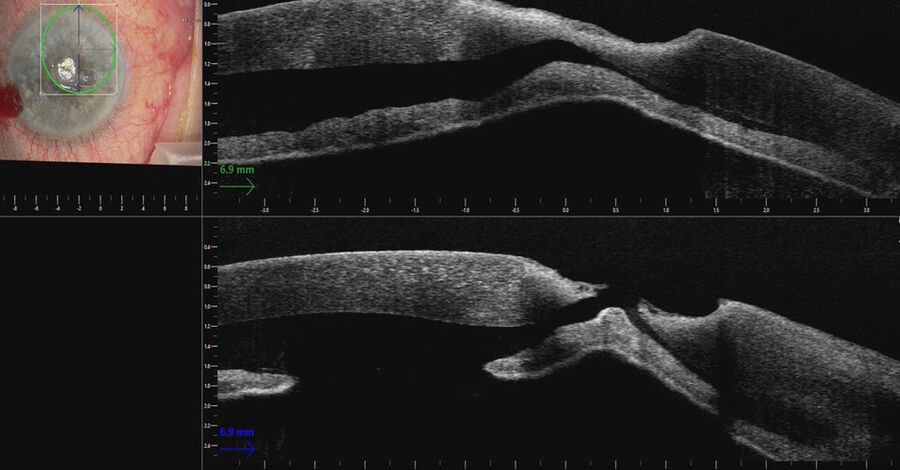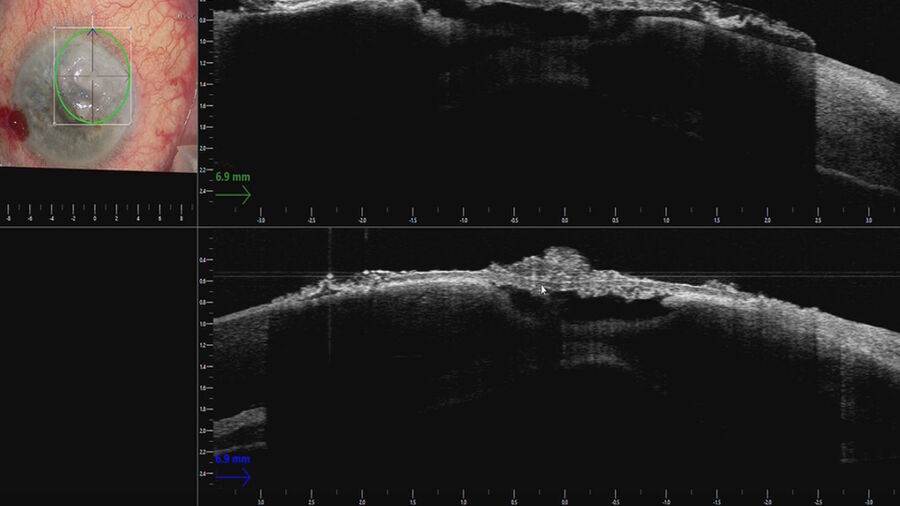 Clinical Case 2: Epithelial Surgery: Superficial Keratectomy 
In Bowman Layer (BL) Transplant or epithelial surgery, intraoperative Optical Coherence Tomography supports visualization of the anterior layers of the cornea aiding superficial keratectomy surgery of the epithelium and BL. In this case, the anatomy can be visualized clearly, showing the scrolls of epithelium leaving the basement membrane beneath.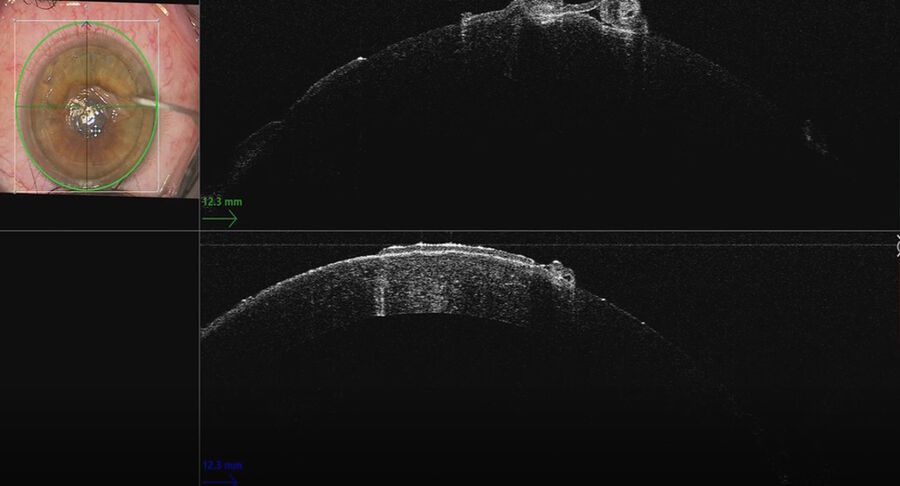 Please note that off-label uses of products may be discussed. Please check with regulatory affairs for cleared indications for use in your region. The statements of the healthcare professionals included in this clinical case reflect only their opinion and personal experience and not those of Leica Microsystems. They also do not necessarily reflect the opinion of any institution with whom they are affiliated.
Related Articles
Learn about the use of intraoperative Optical Coherence Tomography in glaucoma surgery and how it…

Sep 25, 2023

Learn about the use of intraoperative Optical Coherence Tomography in cataract surgery and how it…

Sep 13, 2023

A case study on the use of intraoperative OCT during macular hole surgery for pediatric lamellar…

Aug 21, 2023