The Leica microscopes combine superior OR-quality optics with cutting-edge illumination for outstanding visualization and long-term reliability. They are also extremely maneuverable and customizable, adapting to surgeon preferences.
In their case report, the Turkish team concluded that lymphaticovenular anastomosis and minimally invasive supermicrosurgery techniques are favorable alternatives for lymphedema treatment, enabled by recent technologies.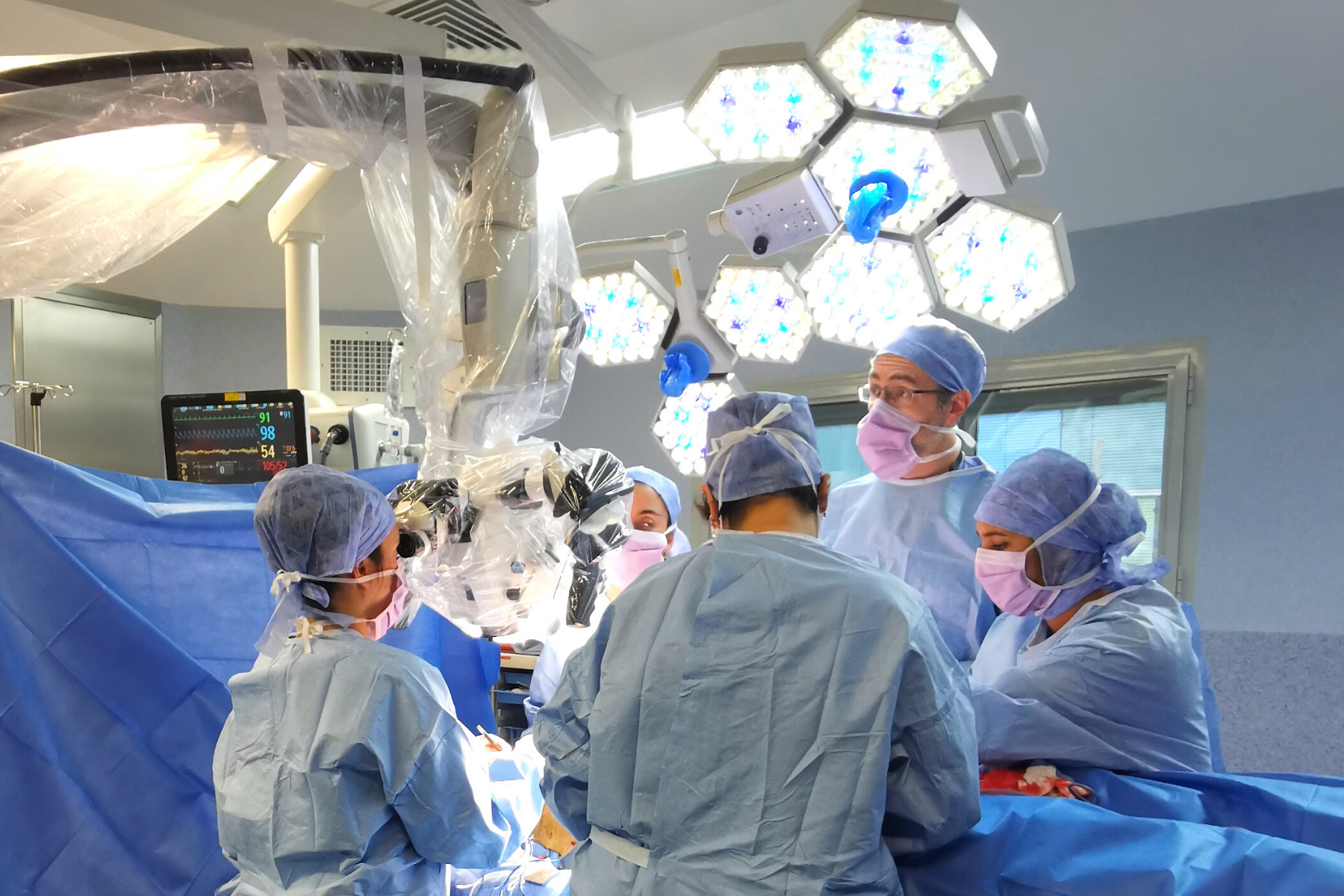 The authors present the case of a patient admitted with numbness and anesthesia in the left upper extremity and who was diagnosed with upper extremity lymphedema. The operation was performed under local anesthesia, with three incisions. Exploration of skin tissue was conducted using the Leica microscopes and the superficial lymphatic vessel was anastomosed to the appointed venous vessel. The operation outcome was successful, improving the patient's quality of life. This case should appeal to plastic reconstructive surgeons who deal with lymphedema looking to embrace modern approaches.
Deniz Çevirme1, Hakan Hançer1, Ayşe Zehra Karakoç1, Hasan Sunar1 and Mehmet Kaan Kırali1
1Department of Cardiovascular Surgery, Kartal Koşuyolu Yüksek İhtisas Training and Research Hospital, Istanbul, Turkey
Treatment of upper extremity lymphedema with minimally invasive supermicrosurgery technique
Turk Gogus Kalp Dama 2020;28(4):695-698DOI: 10.1002/micr.2236