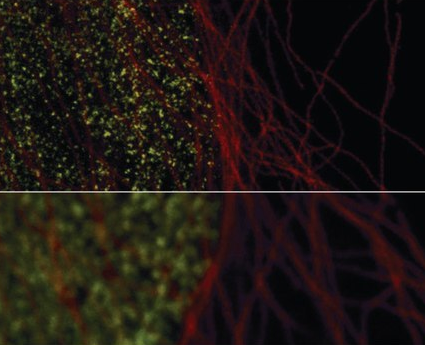 Abstract
STED Microscopy: A New Chapter in Light Imaging
Looking back over two decades of progress, the man behind the revolutionary light imaging technique says he is very satisfied with how STED (stimulated emission depletion) microscopy has evolved our understanding of biomolecules as well as transformed the way we think about how light behaves.
"As a result of this development, one is now able to unravel 3-D distributions of proteins and other biomolecules in (living) cells and tissues noninvasively, and with a resolution reaching down to a few (tens of) nanometers – i.e., almost to the size of the proteins themselves," said Stefan Hell, inventor of STED and a director of the Max Planck Institute for Biophysical Chemistry in Göttingen, Germany. "Two decades ago, this feat was considered plainly impossible."

Image: HeLa cells imaged by dual-color confocal (bottom) and dual-color STED image (top).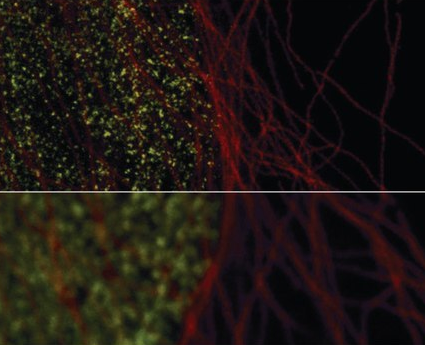 Tags
Freebody M:
STED Microscopy: A New Chapter in Light Imaging
BioPhotonics 9: 26–29 (2013)
Interested to know more?
Talk to our experts. We are happy to answer all your questions and concerns.
Contact Us
Do you prefer personal consulting?