Speakers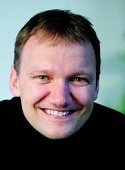 Prof. Dr. Ralf Jacob
Institute for Cytobiology and Cytopathology, Philipps-University of Marburg

Ralf Jacob studied biology at the University of Düsseldorf, Germany and received his PhD degree in Cell Biology in November 1994. He stayed in the laboratory of Prof. Hassan Naim at the Department of Microbiology in Düsseldorf as postdoctoral fellow for the following year, where he worked on the biosynthesis, processing and sorting of membrane proteins in epithelial cells. As lab head in the Pharma-Research Centre of Bayer AG in Wuppertal he established new screening technologies from 1995 to 1997. Thereafter he was recruited as a group leader in the Department of Biochemistry at the School of Veterinary Medicine in Hanover to continue his work in Prof. Hassan Naim's lab. In 2003 he was appointed to the Philipps-University of Marburg.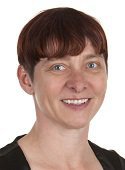 Dr. Nathalie Garin
European Application Specialist, Leica Microsystems

Dr. Nathalie Garin trained as a biologist at the University of Lausanne, receiving her PhD in 1999. Following time spent as a post-doc in the Department of Psychiatric Neurosciences, Lausanne and as a research associate at ISREC (Swiss Institute for Experimental Cancer Research), Nathalie took the position of head of the ISREC microscopy and imaging core facility. With extensive core imaging facility management, microscopy course management and lecturing experience, Nathalie then went on to join the EPFL as the head of the BioImaging & Optics platform (BIOp). Since January 2009, Nathalie has been a valuable member of the Leica Microsystems Application team. In her position as European Application Specialist for super-resolution and confocal microscopy, Nathalie is often invited as a guest lecturer to advanced microscopy courses and workshops and provides valuable support to scientists in these challenging microscopy disciplines.