Speakers

Christoph Bauer, Ph.D.
Head of the Bioimaging Platform at the University of Geneva
Covering fluorescence, super-resolution, high content screening and electron microscopy, the facility provides comprehensive microscopy support for a wide range of scientific projects. With a wealth of experience in cell biology, Dr. Bauer also spent time in the United States as an Assistant Professor at the University of Chicago. His past research projects include working on the Alzheimer precursor protein, protein synthesis and the cytoskeleton and parasite host-cell invasion.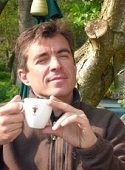 Christian May, Ph.D.
He joined Leica Microsystem in Wetzlar, Germany, in January 2001 as Product Manager for Laser Microdissection. He changed his focus to TIRF and advanced fluorescence, followed by responsibility for widefield super-resolution microscopy with the Leica SR GSD. He studied Chemistry at the University of Marburg. During his Ph.D. thesis he changed his focus to Biochemistry with main interest in mobilization of lipid bodies in plants. During his postdoc time at the Medical Research department in Marburg, Christian worked mainly on antigen presentation with a main interest in TAP1/2. Here he used one of the first TIRF systems build by Till Photonics/Olympus.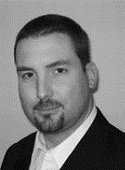 Jochen Sieber
Product Manager Super-resolution Technologies, Leica Microsystems
He studied biochemistry in Leipzig, Germany and in Glasgow, UK. He acquired his doctor's degree at the neurobiology department of the Max-Planck-Institute for biophysical chemistry in Göttingen. There, he was exemplarily characterizing the Syntaxin 1-Cluster to acquire further knowledge about the architecture and dynamics of the plasma membrane. The co-operation with Prof. Stefan Hell provided Sieber with the opportunity to determine size, number and density of this nanostructure via STED-Microscopy. In 2007, he became Application Developer Focus Super-resolution before becoming Product Manager Super-resolution in 2010.