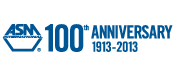 Speakers
Mario J. Gislao
Imaging Specialist
Leica Microsystems, Industry Division
Mario J. Gislao is the Eastern Regional Imaging Manager for Leica Microsystems. He has more than 15 years of experience in industrial microscopy, digital micro-imaging and metrology. He has a degree in electrical engineering from the State University of New York.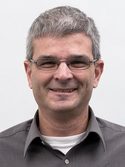 Clinton Smith
Product Manager
Leica Microsystems, Industry Division
Clinton Smith is a Product Manager at Leica Microsystems in Heerbrugg, Switzerland, who hails from Cleveland. Although a chemical engineer by training, Smith is part of the team that developed and recently released an innovative digital microscope that does not use eyepieces for inspection.