Leica UC7 Ultramicrotome
For Precise Room Temperature and Cryo Sectioning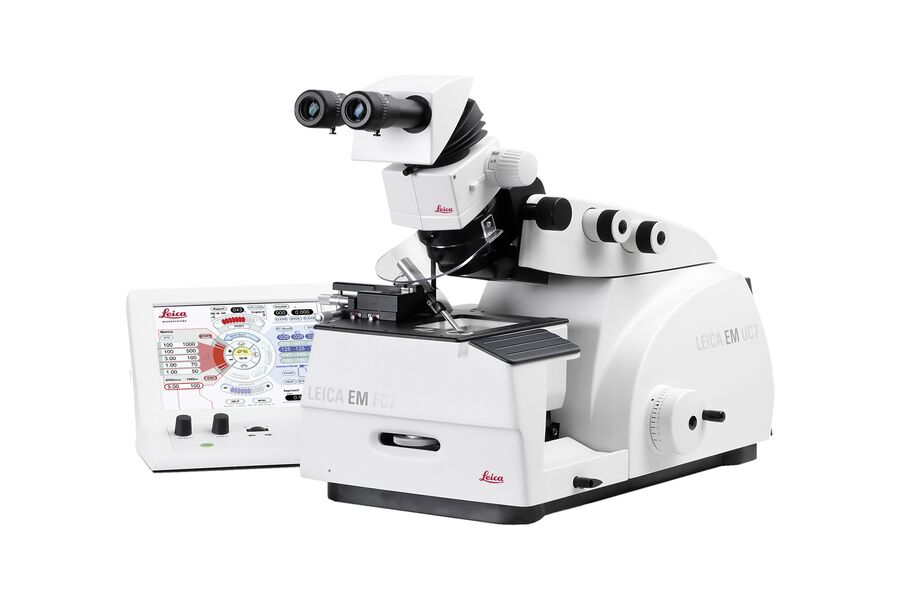 High Quality Ultramicrotome
Leica EM UC7 Ultramicrotome provides easy preparation of semi- and ultrathin sections as well as perfect, smooth surfaces of biological and industrial samples for TEM, SEM, AFM and Light microscopy examination.
The precision mechanics, ergonomic design, and intuitive layout of the touchscreen control unit make the Leica EM UC7 ideal for the highest quality specimen preparation.
Knife usage monitoring
Broad feed range from 1 nm up to 15 µm
Fully motorized knife stage and AutoTrim function
Temperature range from +110°C to -185°C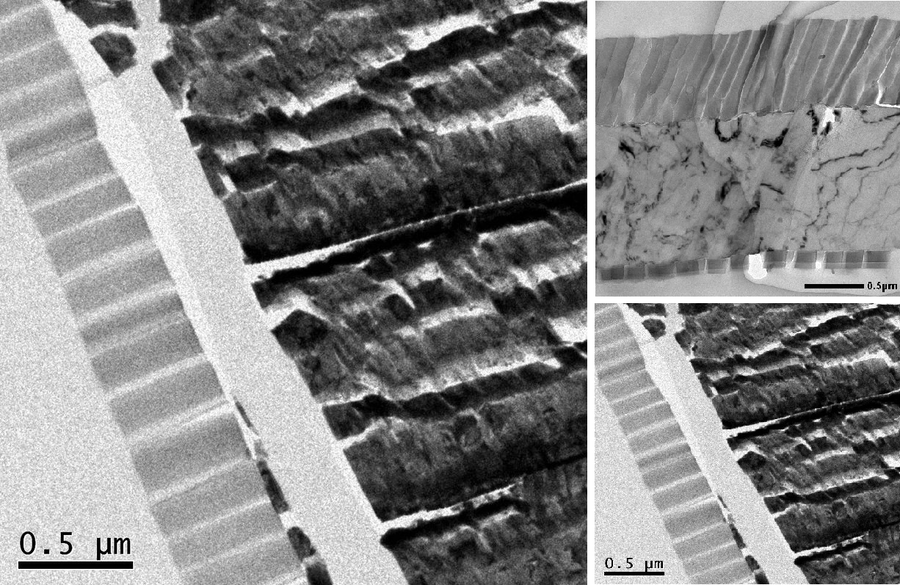 You can also upgrade UC7 to ARTOS 3D
Leica's Array Tomography solution
ARTOS 3D Provides automated serial sectioning of hundreds of slices in one run. Sections can be easily collected onto a Si wafer or an ITO coated glass slide.

With ARTOS 3D there is no need for a special plasma etching device. Unlike common tedious sample preparation methods, the new ARTOS 3D offers an innovative technique to simplify the workflow significantly.
The specially developed 4mm high precision diamond knife on a fully motorized stage makes it possible to accept a wide-range of substrates and collect accurately measured section ribbons on the carrier in the most careful manner without wrinkling.
Integrated direct section ribbon collection preserves section quality and the small size of a section carrier fits to every chamber, allowing a high section density for SEM analysis.
The innovative design of ARTOS 3D dynamically isolates environmental vibration and eliminates thickness variation due to air turbulences.

<!– TYPO3SEARCH_end –> <!– TYPO3SEARCH_begin –>