Skontaktuj się ze swoim lokalnym przedstawicielem Leica Microsystems
Leica Microsystems w Polsce
Leica Microsystems jest światowym liderem, dostarczającym najnowocześniejsze mikroskopy i kamery wraz z oprogramowaniem do obrazowania oraz analizy makro-, mikro- i nanostruktur.
W celu wsparcia naszych klientów w realizacji ich zadań i pasji zawodowych, Leica Microsystems zapewnia profesjonalne doradztwo w zakresie oferowanego sprzętu.
Szeroki wachlarz oferowanych produktów do obrazowania mikroskopowego, pomiarów i analizy pomaga użytkownikom osiągać szybkie i wiarygodne wyniki badań, w celu wsparcia najwyższych standardów produkcyjnych lub osiagnięcia mistrzostwa w w dziedzinie mikrochirurgii.
Działania Leica Microsystems w Polsce, stwarzają niekończące się możliwości do interakcji, współpracy i innowacyjnego myślenia, na czym zyskać mogą przedstawiciele z wielu dziedzin - nauk przyrodniczych, przemysłu, opieki zdrowotnej i szpitalnej.
W Polsce reprezentują nas nasi dystrybutorzy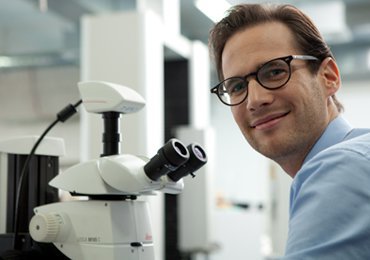 Przerwy konserwacyjne, w trakcie użytkowania sprzętu są dotkliwe i odczuwalne podczas pracy. Leica Microsystems pozwala Ci tego uniknąć, dając wgląd w namniejsze detale konstrukcji i dokumentacji urządzenia, co umożliwia szybkie i efektywne raportowanie o ewentualnych błędach w działaniu. Oferujemy szeroki zakres produktów mikroskopowych i doradzamy w zakresie indywidulanych rozwiązań, po to aby sprostać wyzwaniom Waszego biznesu.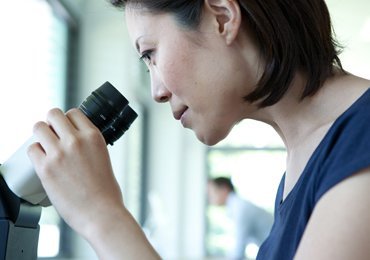 Potrzebujesz właściwych i niezawodnych narzędzi do obrazowania i analizy najwyższej jakości - Leica Microsystems jest źródłem, które zaspokoi wszystkie twoje potrzeby badawcze. Poprzez współpracę z lokalnymi dystrybutorami, możemy Ci zaoferować największy wybór systemów optycznych, systemów do obrazowania, oprogramowania oraz akcesoriów niezbędnych do stworzenia systemu do obsługi twojej aplikacji.
Life Science - Badania, nauka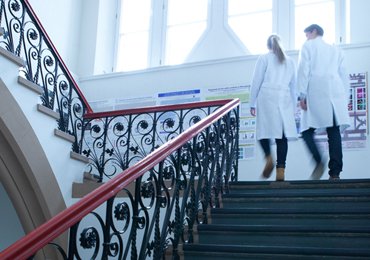 Dział Life Science Leica Microsystems odpowiada na potrzeby naukowej społeczności, oferując zaawansowany innowacyjnie i technicznie sprzęt do obrazowania, pomiarów i analizy mikrostruktur. Nasza koncentracja na zrozumieniu aplikacji naukowych, pozwala klientom Leica Microsystems być liderami w swoich dziedzinach.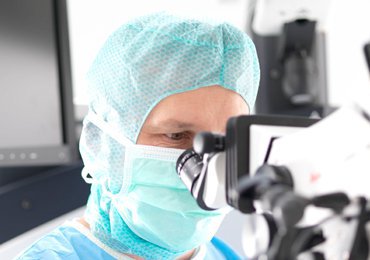 Mikroskopy chirurgiczne Leica Microsystems są doskonale dopasowane do specjalistycznych wymagań mikrochirurgii. Kompaktowy system optyczny dostarcza jasnych i ostrych zarazem obrazów, a modularne systemy pozwalają na optymalne dopasowanie do każdego użytkownika.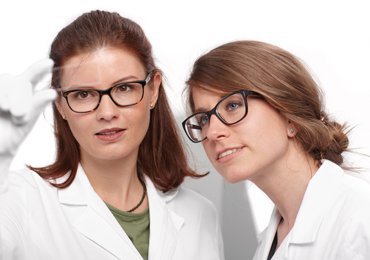 Perfekcyjny preparat to warunek konieczny, aby móc mówić o perfekcyjnej mikroskopii. Leica Microsystems ofereuje kompleksowe portfolio produktowe niezbędne do przygotowania próbek biologicznych, medycznych czy też przemysłowych.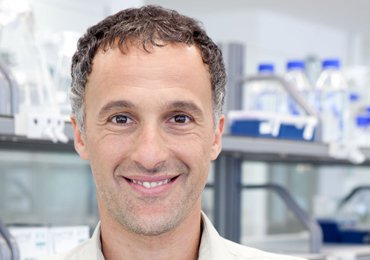 Leica Microsystems to coś więcej niż najnowocześniejsze rozwiązania technologiczne. Służymy naszym Klientom,dobranym do ich indywidulanych potrzeb sprzętem, po to aby zapewnić najlepsze rezultaty, spokój ducha, sukces i uznanie.