Diseases often affect structures of the human body. To examine tissue specimens or cells, microscopes provide insights for histopathologists and dermatopathologists.
Especially for histopathology, time is of the essence. Often, tissues, and biopsies are examined while the patient is still in the OR. As pathology diagnoses impact procedure decisions and treatment options, a high level of concentration is required and the microscope images need to be crisp and clear, so that pathologists can confidently make diagnoses.
For forensic pathologists, accuracy of their findings from dead bodies is crucial, as they determine the cause of death of a person and, thus, may influence legal proceedings as well as trials.
Need assistance?
Contact us to learn how Leica pathology microscopes can support efficient and accurate diagnoses.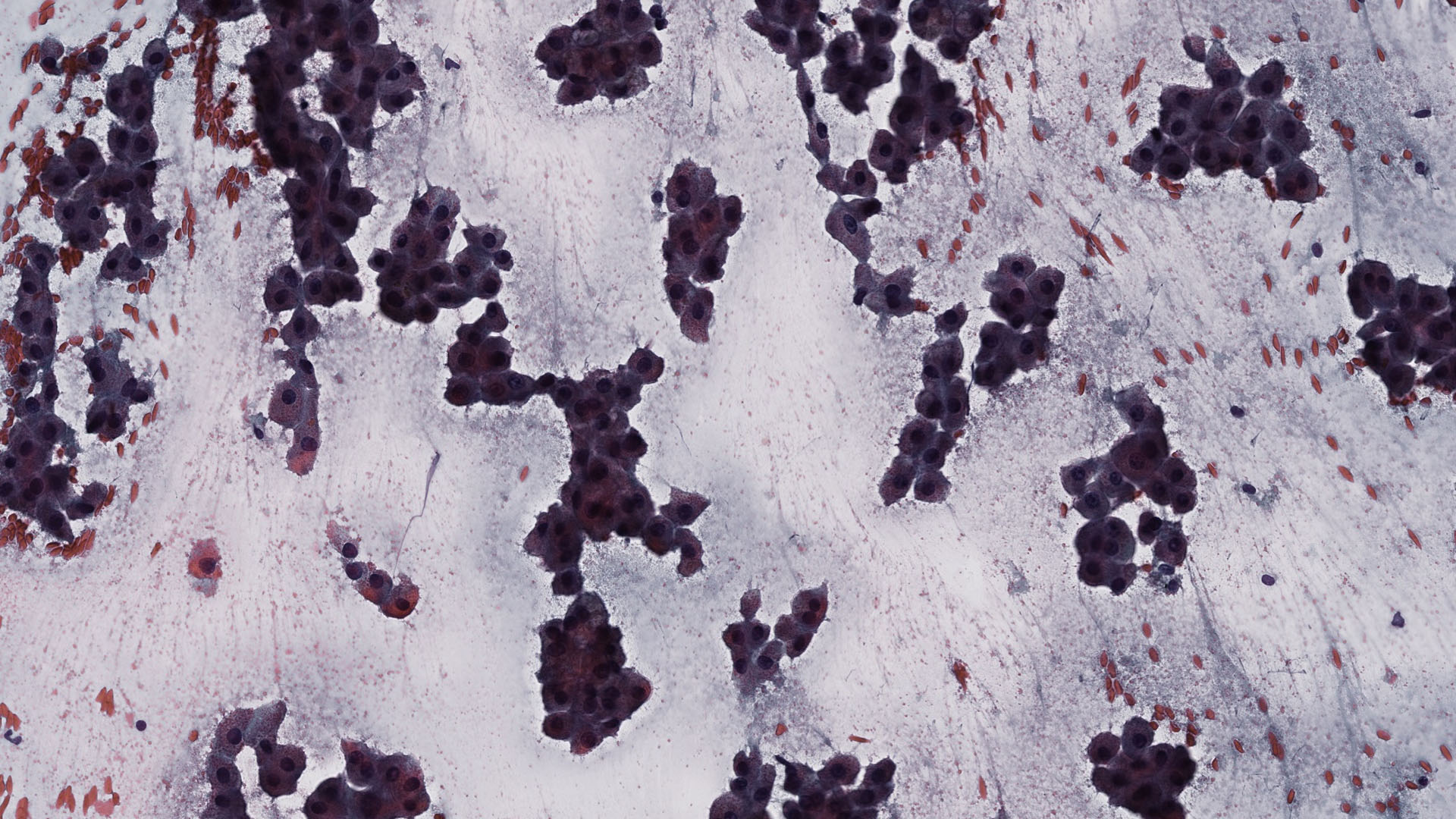 What is anatomic pathology?
Anatomic pathology, also called anatomical pathology, is the branch of medicine that studies the effect of disease on bodily organs, both as a whole and microscopically.
What are microscopes used for in anatomic pathology?
Microscopes help in the examination of stained tissue specimens or cells and can reveal abnormalities. Histological or dermatological specimens typically stem from surgeries or biopsies, are frozen or fixed in formalin, sliced thinly, and cover-slipped in preparation for microscopic analysis. In a sister discipline to surgical pathology, cytopathologists look at cells which have been taken from body fluids or acquired through scraping or aspiration. Dermatopathologists are specialized in the examination of skin
Speed matters in histology
Especially if tissue has been acquired from surgery or a biopsy during a procedure, time is of the essence. The specimens are prepared and examined while the patient is still in the operating room.
The pressure for accurate diagnoses is high, so appropriate tools are crucial. Optics which reveal shades or colors and their varying intensity enable pathologists to make their diagnoses with confidence.
Efficient workflows help pathologists to get their job done in a timely manner.
As many small steps are needed during the examination of specimens, every move that is not made, saves valuable time. Ergonomics plays a major role in this, allowing pathologists to focus rather than be distracted by physical discomfort.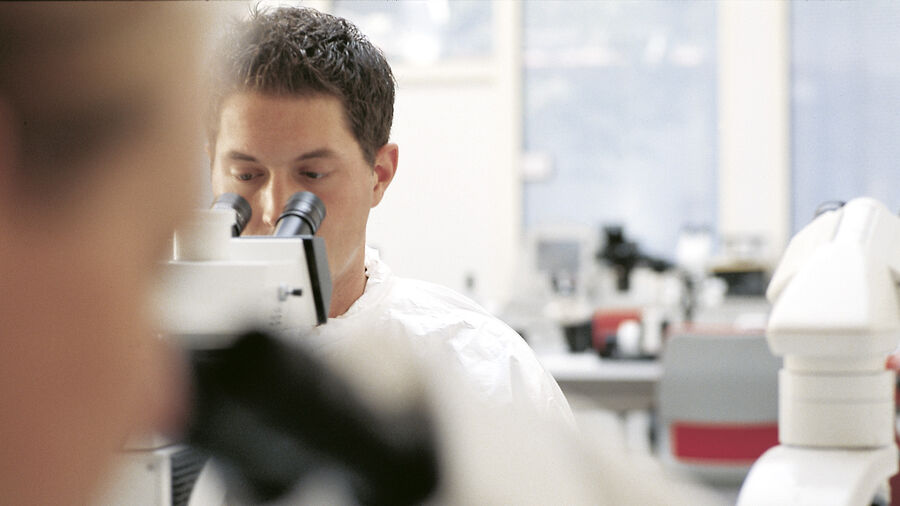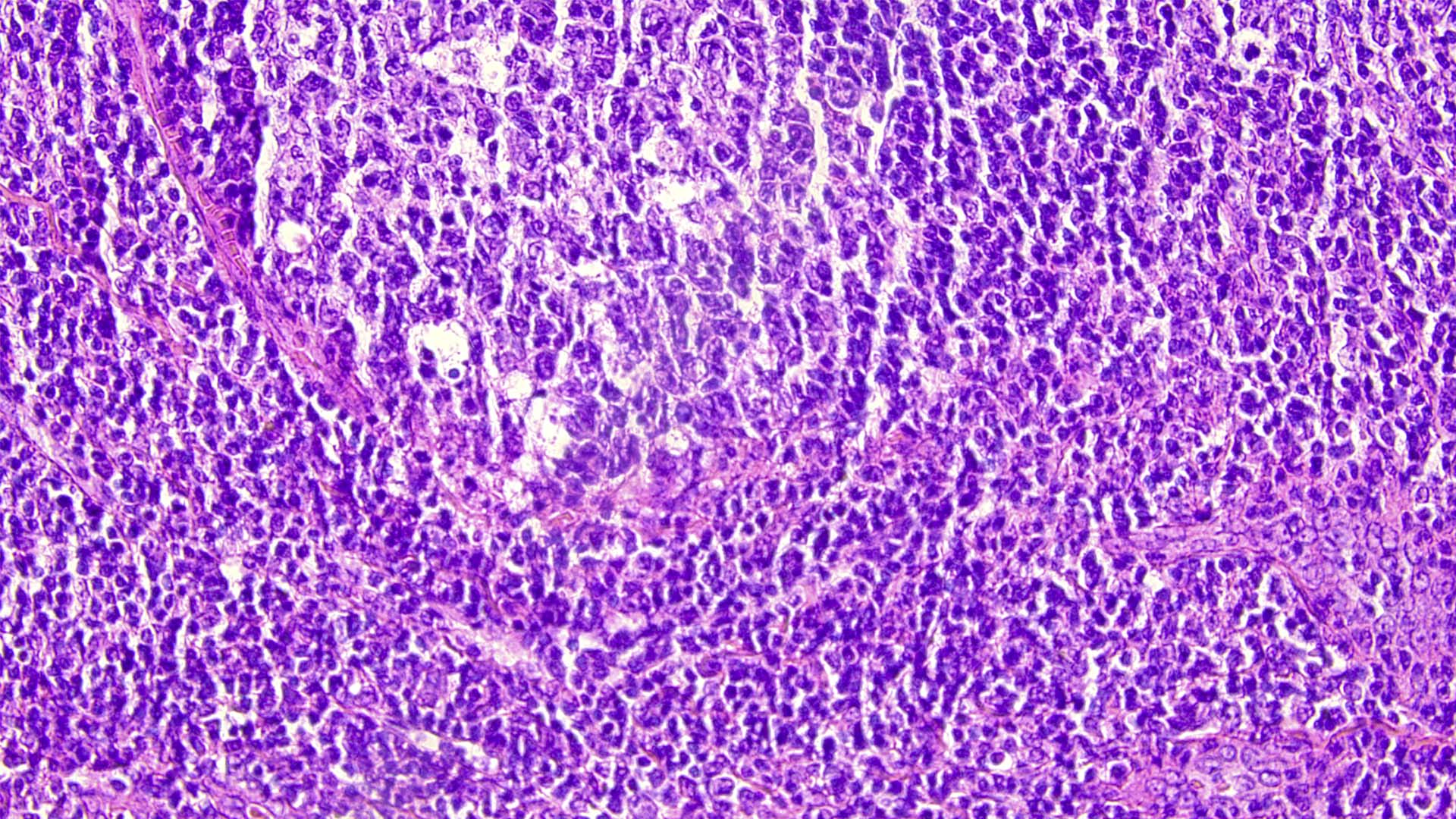 Tissue sections are typically stained with Hematoxylin and Eosin (H&E). Different parts of the specimens take up varying degrees of color, so that the different color shades and intensities provide insight on abnormalities.
If specimens are not stained and for example observed with phase contrast, the difference in contrast will give pathologists insights about variations in structure.
The optical quality of the objective is a main factor that influences how well pathologists can discern colors and structures in their specimens.
The optics of Leica pathology microscopes are color- and field-flatness corrected. Therefore, the image you see shows the specimen as it is, untainted from optical aberrations, such as color fringes or distortions. Thus, you can make diagnoses confidently on the basis of what you see.
Cameras suitable for the Leica pathology microscopes capture what you see in true colors and provide high-quality images for your reports. The images can be archived in the hospital information system thanks to the TWAIN capability of the cameras.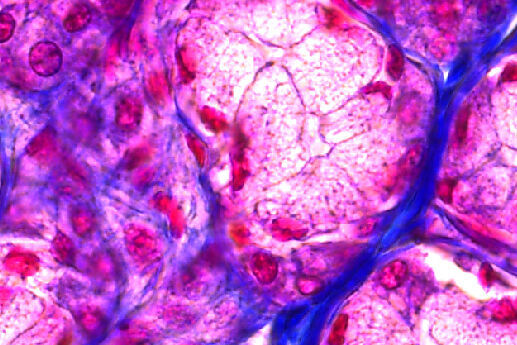 High workload, time pressure, long hours on the microscope – all this may strain pathologists' muscles, so that they feel tense.
Very often, they can shake this off, but with time, strain and tension may take their toll, impacting their work and personal life.
Therefore, pathologists should take any physical discomfort seriously and be concerned about muscle tension resulting from their work posture or repetitive movements.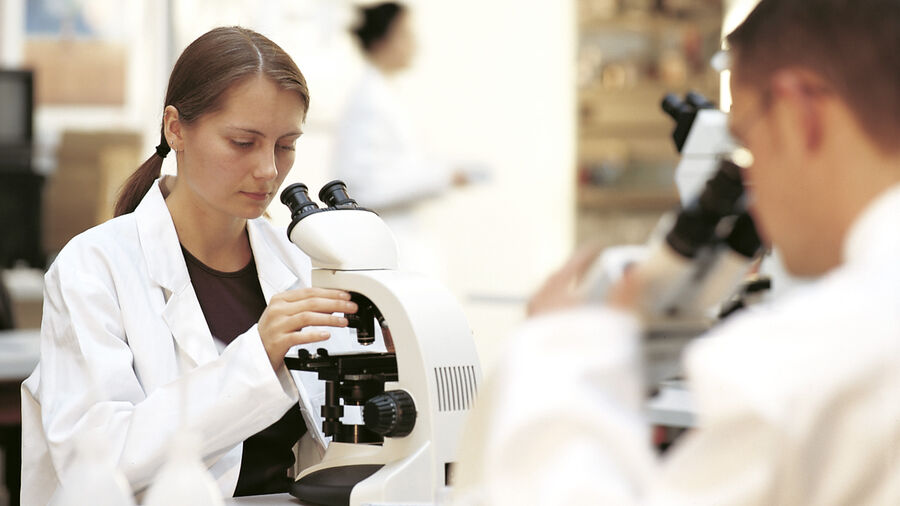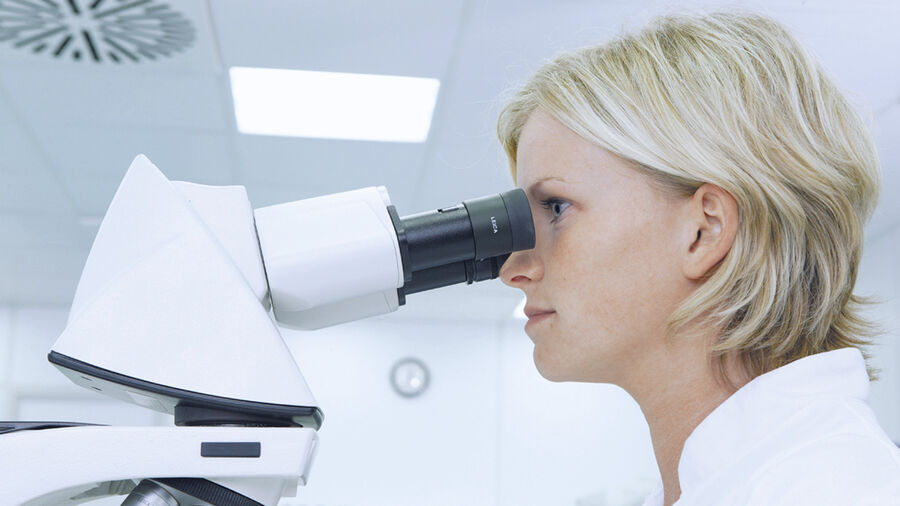 Ergonomic design in microscopes helps prevent strain in the back, neck, arms, and hands.
You can adjust Leica pathology microscopes to suit your body height and preference as a right- or left-hander. You can also choose the viewing angle of the oculars as well as set the focus knobs to the optimal position for your hands.
This helps you to achieve a relaxed working posture, with aligned shoulders and symmetrical operation of the stage drive and focus.
In addition to that, ergonomic features can have a direct impact on efficiency: Automatic switching between two objectives, the so-called toggle mode, reduces movement and makes speeds up objective changes.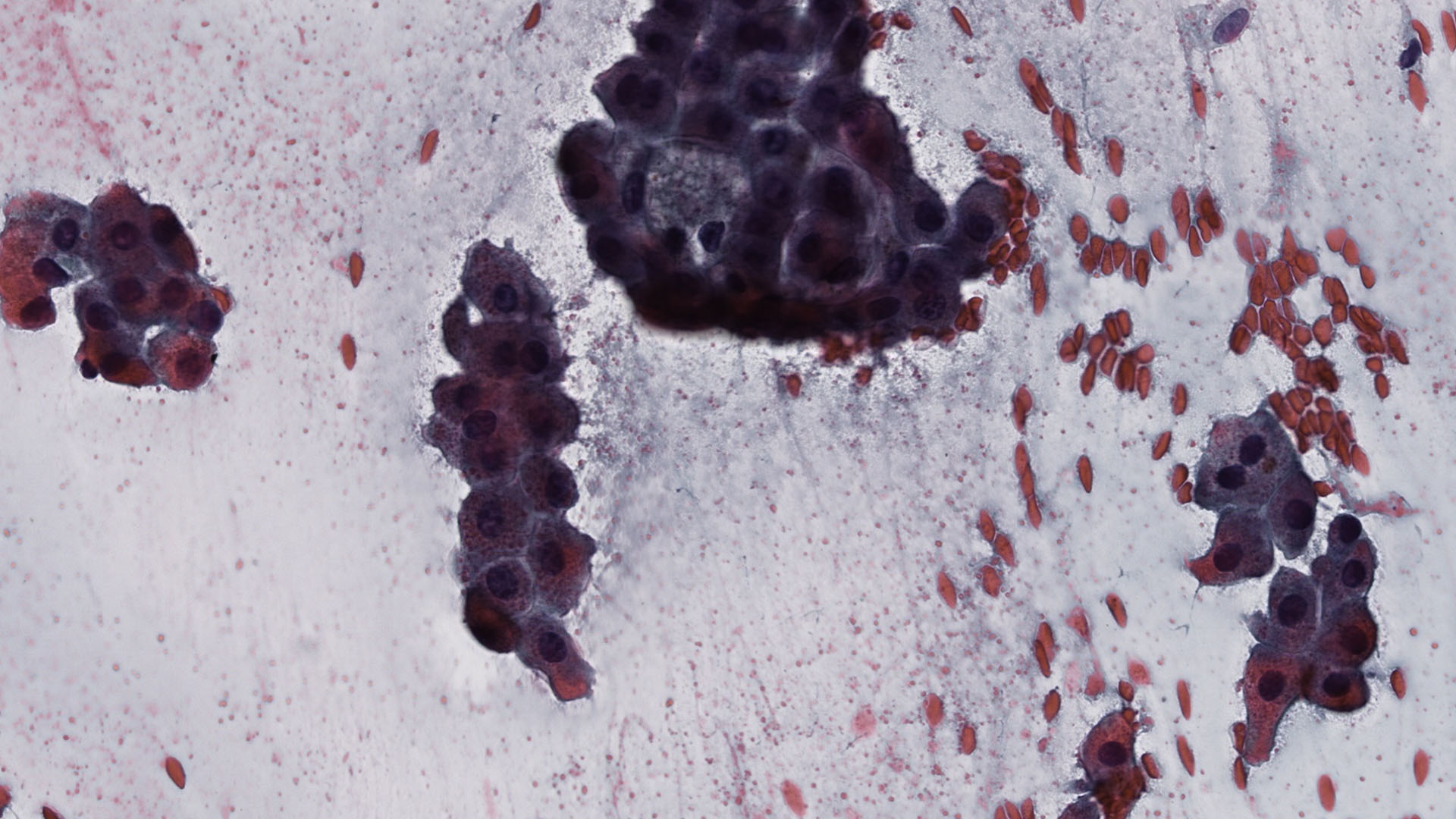 Papanicolau stained liver cell specimen
40x objective, 400x magnification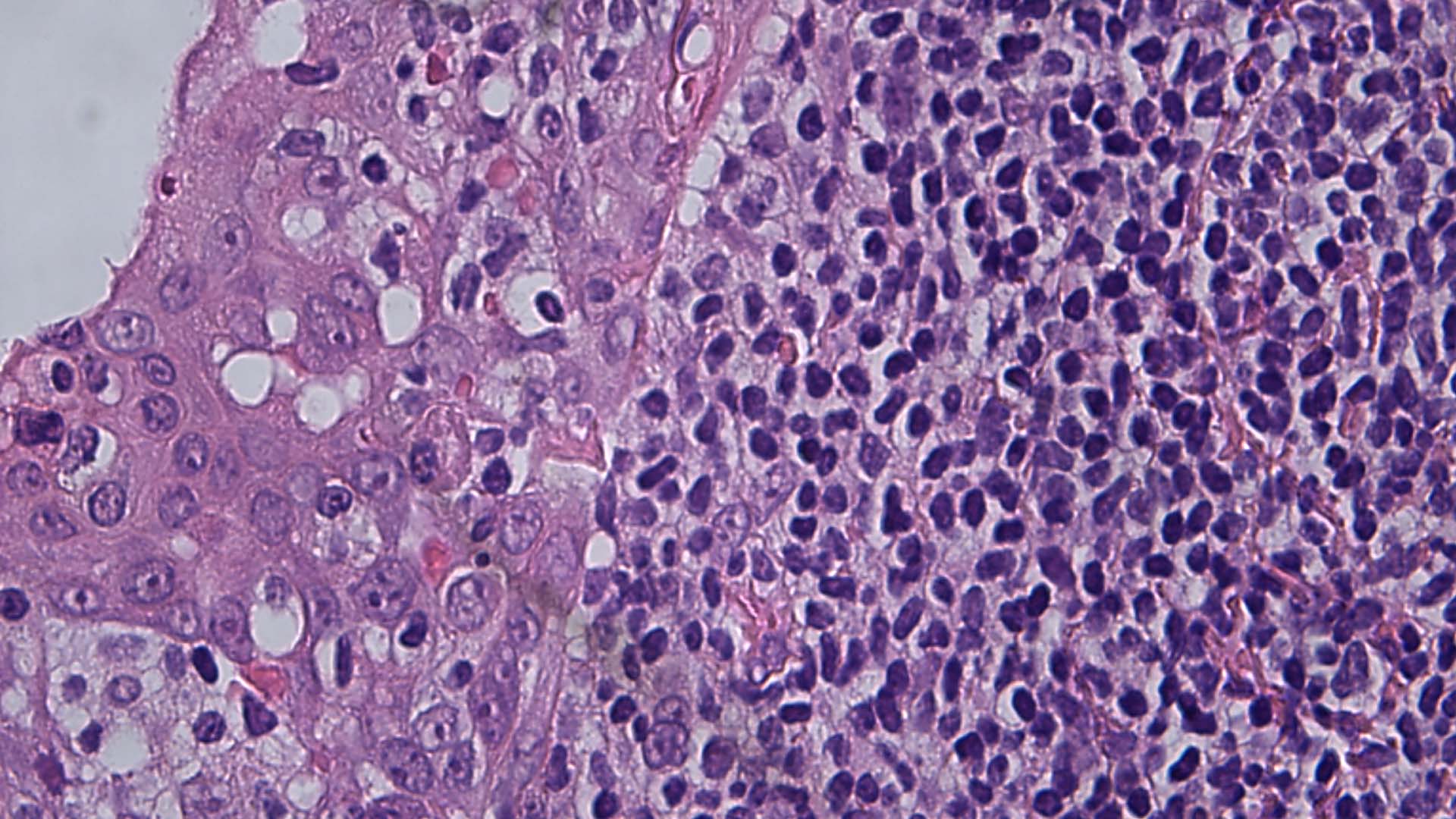 Stained tissue specimen
H&E stained tissue specimen (40x objective, 400x magnification).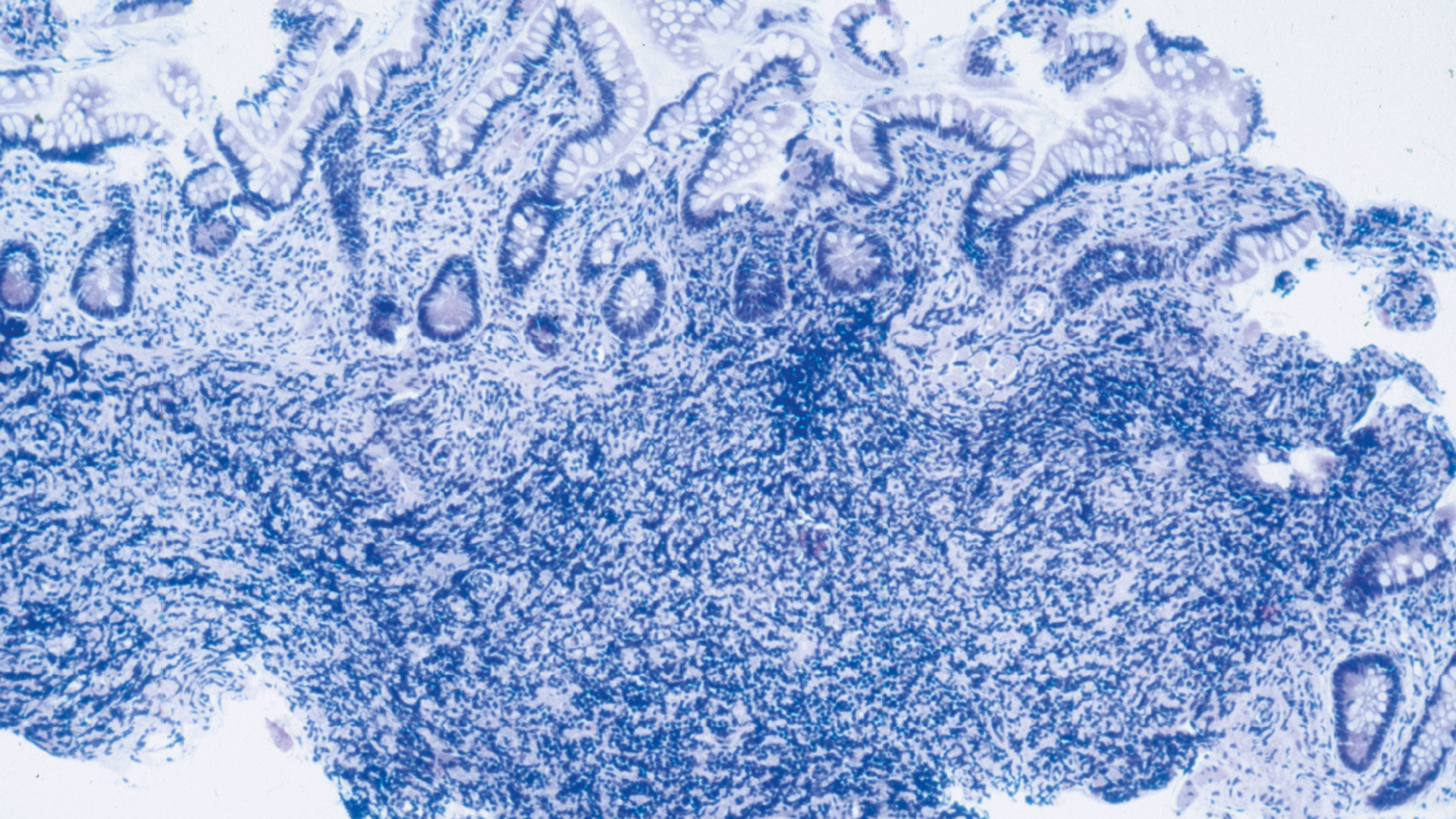 Analysis of specimens for pathology sometimes requires long hours working with a microscope. The result for the user may be physical discomfort and strain that can lead to reduced efficiency and the risk of less consistent analysis.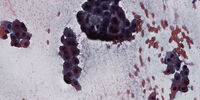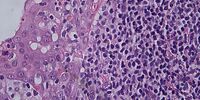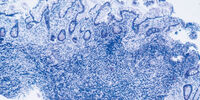 Frequently Asked Questions Anatomic Pathology
Does an ergonomic microscope really make a difference?
Yes, it does. As soon as you use an ergonomic microscope, you will feel the difference immediately, not only in your posture, but also in the workflow. Leica clinical microscopes help you save time with a design that minimizes movements. Accessories, such as the LAS X suite to annotate images, and cameras, like the K3 with its TWAIN capability to archive images in your hospital or lab information system, help integrate the microscopes smoothly into your workflow.
Can these microscopes be adapted to different users?
Yes, they are designed to be ergonomic. Leica Microsystems offers a variety of ergonomic tubes, so that users can sit upright in a relaxed posture. Users can operate the stage with their left or right hand and adjust the height of the focus knobs to suit their hand size and arm position. Further ergonomic accessories are available.
What is the Pathology Solution Suite?
Based on feedback from hospital and pathology labs, we have put together the DM2000, DM2500, and DM3000 microscope configurations which address different clinical needs. We refer to these configurations as the Pathology Solution Suite.
Interested to know more?
Talk to our experts. We are happy to answer all your questions and concerns.
Contact Us
Do you prefer personal consulting? Show local contacts