Enersight

Microscope Software Platform
Energized for inspection
When undertaking quality control and inspection, you don't need the added hassle of trying to navigate different types of software on different workstations.
You can simplify and streamline your inspection and documentation workflow with Enersight, which offers you a consistent and easy-to-use interface.
Your benefits
Streamline your inspection process
The all-in-one integrated software solution Enersight can improve your inspection efficiency by helping you compare, measure, and share data easily.
Get easy access to images for all
All the members of your team can intuitively use Enersight to acquire images during inspection, resulting in a reduced need for training and supervision time.
Inspect with a single system
Measure directly during visual inspection, even without a PC
Take measurements on the go using the software displayed on your screen.
Measure multiple sample features in the live image and save the results together with the image.
Get more functionality with Enersight's measurement tool that allows measuring between any two points.
Use snap-to-edge assistance for accurate measurements.
Directly compare to references with a single click
Make pass/fail decisions a breeze by directly comparing your live image to reference images or customized overlays.
Judge whether your sample is out of specification by overlaying tolerance lines on the image.
Identify defects more clearly
Higher contrast live images with HDR
Capture details on both light and dark areas of the sample in a single shot with high dynamic range (HDR) live imaging.
Highlight hard-to-see details
Inspect samples more thoroughly, even those with both transparent and reflective, opaque areas, by inverting the color of your images with negative mode.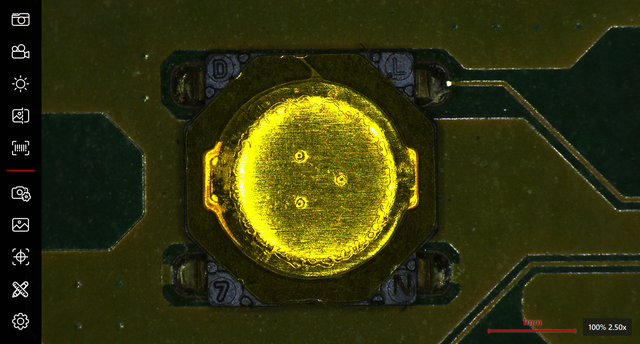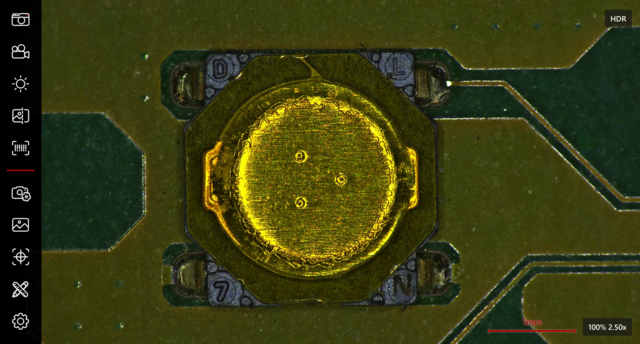 Enhance communication for fast decisions
Annotate your images with or without a PC
Add comments as text or in graphical format. Use consecutive numbering to highlight sample characteristics, e.g., different types of defects
Automatically save images on your network
Save images and results locally for fast storage.
Share results via email
Easily share documentation with your contacts.
Minimize the risk of data loss
Keep data on your local network for secure sharing and instant accessibility.
Just use it - designed for everyone
Users of any skill level can intuitively use the Enersight platform with minimal training, saving you time and effort.
Simplified use with an adaptable user interface
Hide unnecessary functions for the user's required task, making the user interface as lean as you desire.
Customizable for each user group
Set user access to specific functions needed for tasks in regulated production environments.
Consistent operation that saves you time
Enersight's common interface can be used in multiple operation modes, such as the on-screen display (OSD) on your monitor or mobile device, or computer.
Perform your inspection tasks in a consistent way, independent of the Leica product and operation mode being used.
With no differentiation in the user experience across operation modes, the need for training and supervision within your team can be reduced.
Download the app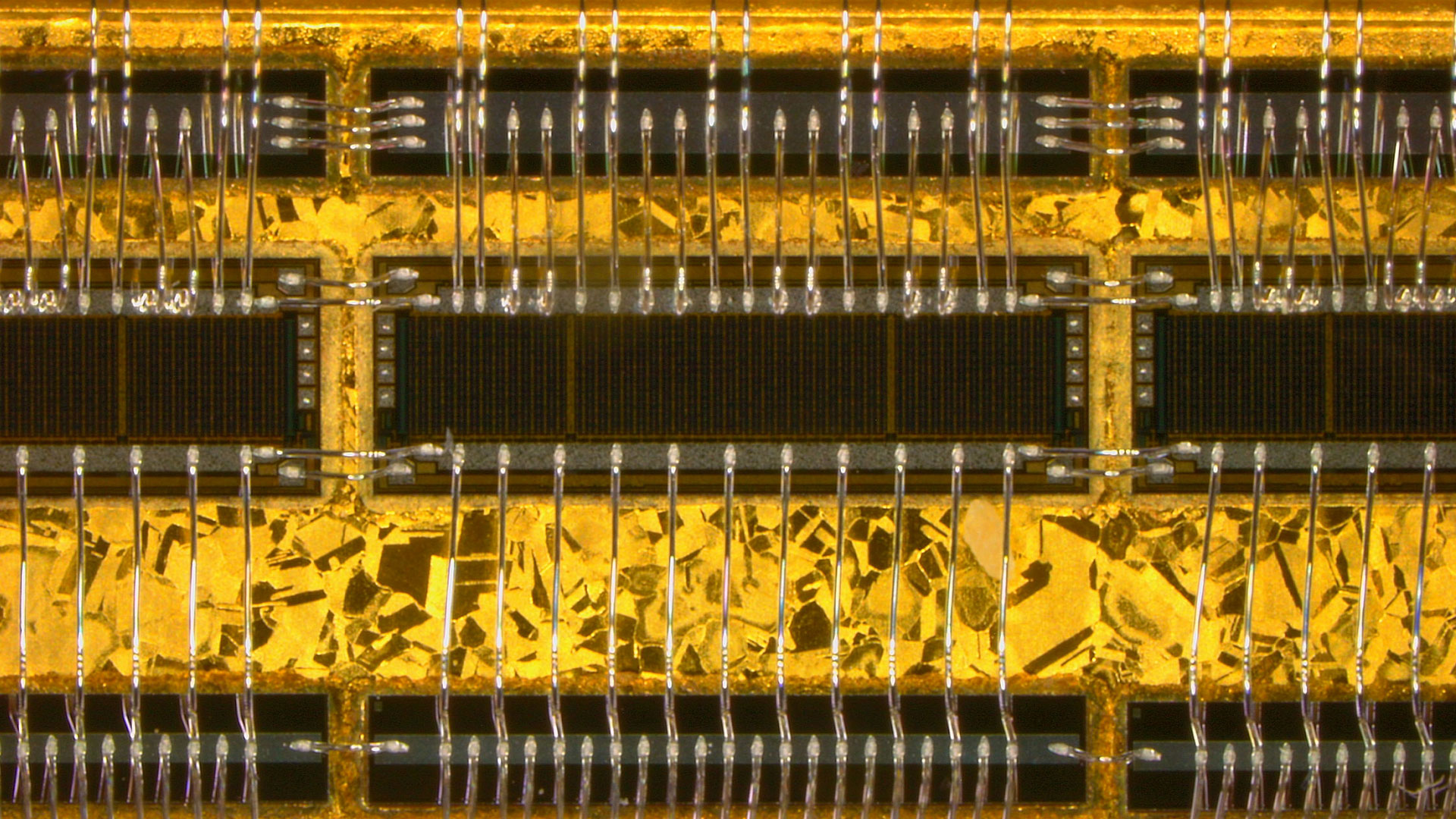 Produce images like a pro
Get crisp images with less manual effort
Spend less time adjusting white balance and exposure time settings manually, especially for reflective samples.
The integrated assistant functionalities allow you to get a balanced high-contrast image for your region of interest, irrespective of glare.
No matter the level of user expertise, images can be obtained easily and fast, thanks to the software's automatic camera setting adjustments.
Get help with image optimization
Use on-screen information to check for maximum level of focus
Find the right illumination settings by checking the image brightness with a histogram

Download Enersight Desktop and Mobile
With the Enersight Desktop and Mobile apps, you can easily carry out inspection tasks from your computer or mobile device. The Enersight software platform provides a consistent and easy-to-use interface, regardless of the device, helping you and your team take decisions and manage your documentation more easily. Both applications are available free of charge.
The Enersight Mobile app is available free of charge for both iOS and Android. Get the Enersight Desktop application for Windows here in "Downloads".
Interested to know more?
Talk to our experts. We are happy to answer all your questions and concerns.
Contact Us
Do you prefer personal consulting? Show local contacts