Electronics & Semiconductor Industry
Are you looking for solutions that help you to perform your PCB inspection, quality control (QC), electronics failure analysis, and research & development (R&D) in a more efficient and cost-effective way? Here is how our solutions can support you:
Device manufacturers: You can continue to develop the latest cutting-edge technology and devices to stay ahead of the competition
Suppliers: You can provide better performing components, such as PCBs and microelectronics, while maintaining competitive pricing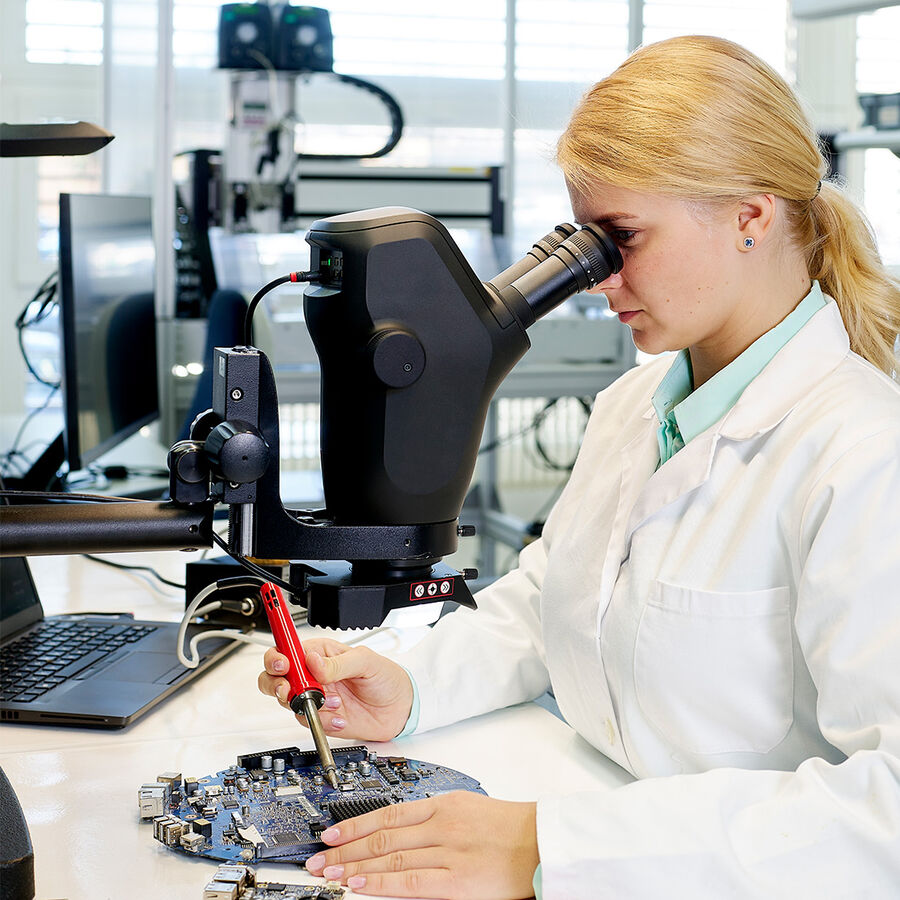 Imaging solutions for electronics & semiconductors
Reliable, intuitive imaging solutions from Leica Microsystems can help improve speed and accuracy of your inspection and quality control (QC), as well as failure analysis (FA) and rework. Our imaging solutions can contribute to efficient and cost-effective R&D of devices and processes. In all cases, efficient and precise documentation are crucial.
Our global network of experts is ready to help you find the imaging solutions which fit best your needs.
Interested to know more?
Talk to our experts.
Do you prefer personal consulting? Show local contacts