Ivesta 3

Greenough Stereo Microscopes

For manufacturers or suppliers, increasing efficiency for inspection is a priority.

You can optimize your visual inspection and rework while achieving reliable, consistent results with Ivesta 3 Greenough stereo microscopes.
See relevant details faster
In contrast to conventional stereo microscopes, Ivesta 3 features FusionOptics technology that unites high resolution and a large depth of field – at the same time!
Save time refocusing as you can see every important detail at a glance. FusionOptics allows you to perceive your samples in 3D with up to 3x larger depth of field.
Change from sample overview to detail easily with the microscope's large 9:1 zoom range.
Reveal fine details with a magnification of up to 55x and apochromatically corrected optics.
Image simulation, showing a printed circuit board sample without and with the FusionOptics effect, perceived when looking through the eyepieces.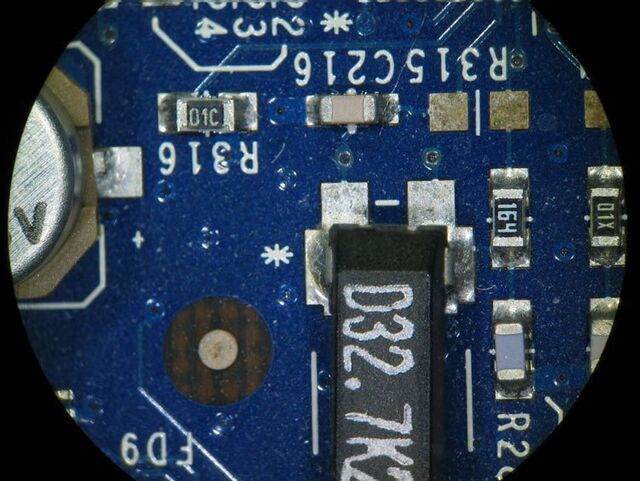 Freedom for your sample handling
Handle and manipulate your sample comfortably during inspection and rework – there is ample space under the microscope objective!
Ivesta 3 provides working distance of up to 122 mm
This is especially helpful if you need to use tools to work with the sample under the microscope objective – you know well that sometimes every mm counts.
Obtain reproducible results
With Ivesta 3 greenough stereo microscopes, you can work in compliance with standard procedures to achieve reproducible results and reduce the risk of human error.
Facilitate inspection and measurement
Reproduce zoom settings through click-stops
Know the zoom factor having it displayed during imaging
Zoom factor and magnification information is saved automatically with the image data thanks to the encoded zoom
Collaborate for reliable decisions
Enable fast and easy discussions of results to get other opinions: Fast display of live images from the 12-megapixel camera on a monitor.
Visualize sample movements on the monitor clearly and smoothly thanks to the high frame rate of up to 60 fps.
Switch between bright and dark samples quickly and clearly differentiate details with the displayed live image thanks to the fast auto exposure.
Make it your Ivesta 3
Find the best Ivesta 3 for your requirements:
For inspection and rework only, but no camera for documentation is needed.
With integrated camera: For digital image sharing directly on different devices, e.g., a monitor, mobile device, or computer.
With C-mount: Gives you the flexibility to add a camera if needed and thus turn it into a digital microscope solution.
Consistent operation that saves you time
Any Ivesta 3 microscope with camera is powered by the Enersight software platform.
Inspect, compare, measure, and share seamlessly on a single intuitive interface, regardless of how or where you do it.
Reduce the need for training and supervision and make decisions as a team more easily.
Interested to know more?
Talk to our experts. We are happy to answer all your questions and concerns.
Contact Us
Do you prefer personal consulting? Show local contacts