Leica DM2000 & DM2000 LED
Upright
Light Microscopes
Products
Home
Leica Microsystems
Leica DM2000 & DM2000 LED

Ergonomic System Microscopes for Complex Clinical Applications
With their sophisticated modular design and high-performance fluorescence, the Leica DM2000 microscopes are ideal for complex tasks in pathology, cytology, and many other applications. For special diagnostics requirements, the microscope is certified for in-vitro-diagnostics (IVD) like in-vitro-fertilization (IVF).
The Leica DM2000 microscopes can be configured with a variety of optics and contrast techniques to meet the specific requirements of demanding applications.
Leica DM2000 is available in two versions, with bright halogen illumination, or with long-life LED.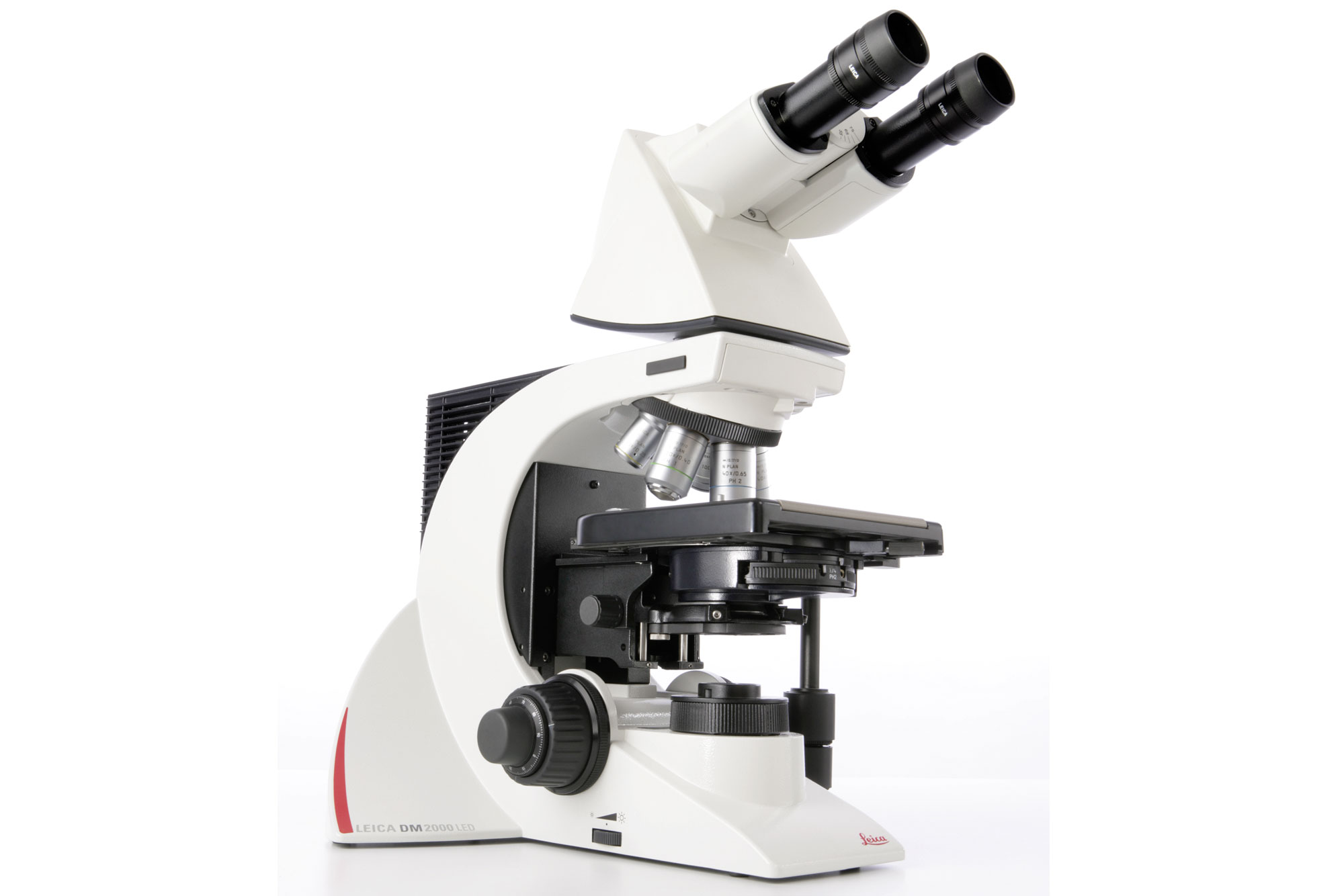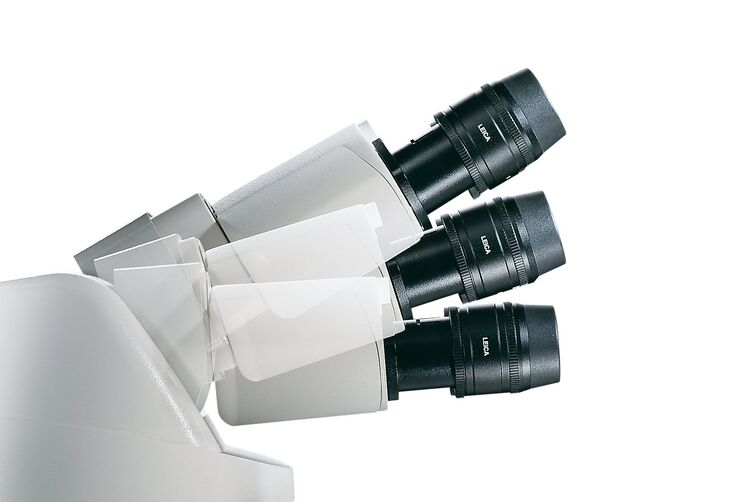 Best Control Over the Contrast
As a real system microscope Leica DM2000 can be configured to fit an individual's unique physical requirements using a variety of ergonomic equipment, like tilting tubes, and ergonomic modules. Its unique height adjustable focus knobs are patented and allow the adjustment to the hand size and posture of the user.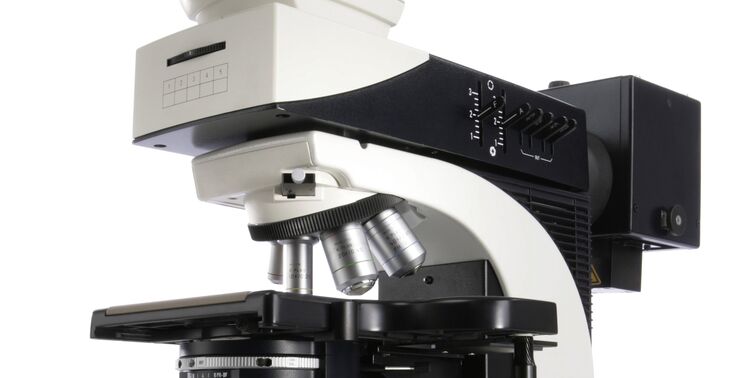 Integrated Adjustable Controls
High-performance fluorescence delivers reliable results thanks to the five position fluorescence axis, and Leica Microsystems' unique Zero Pixel Shift Technology filter cubes.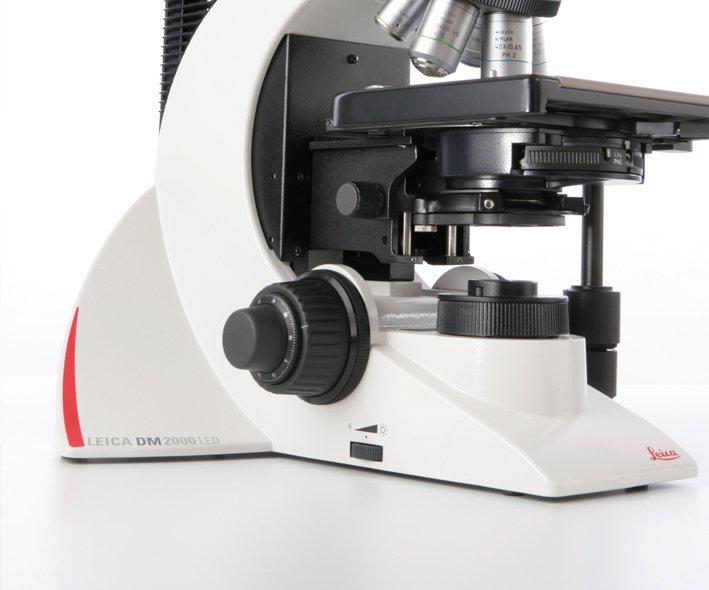 Reliable LED Illumination
Leica DM2000 LED: The long-life LED delivers bright, similar to daylight illumination at a low power consumption while making bulb exchange obsolete. The carefully selected LED presents the specimen always in the proper light.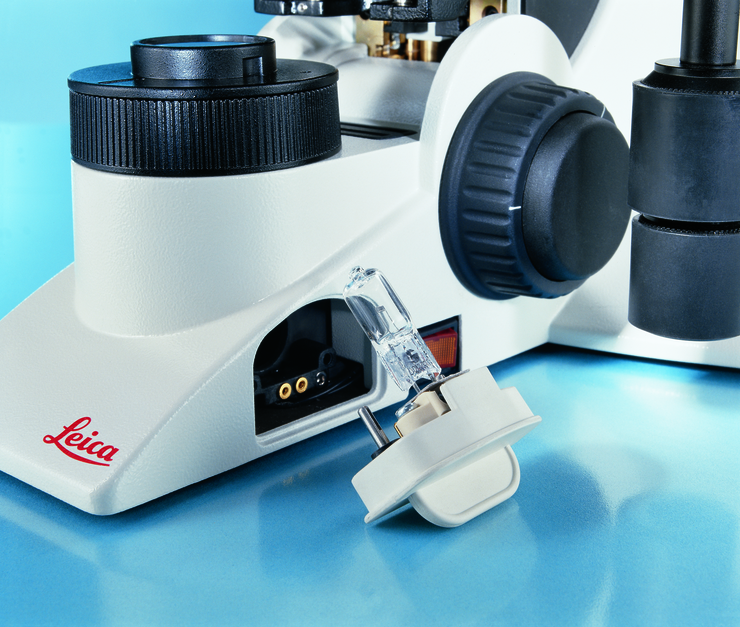 Lamp Exchange Fast and Easy
Leica DM2000: Bright 30W halogen illumination provides a homogeneously illuminated field of view; Koehler illumination is standard for an optimized illumination regarding contrast and resolution. Lamp exchange is fast and easy, thanks to Leica Microsystems' special drawer, the downtime is reduced to a minimum.
Simultaneous Focus and Stage Control
Focus knobs and stage control are placed in line for more comfort, and a better feeling after hours of work with the microscope.
7-fold Nosepiece
The Leica DM2000 microscopes are available with a 7-fold nosepiece too. Seven objectives, freely selectable from the whole range of Leica Microsystems' high-class optics allow the users to configure the microscope to their special requirements.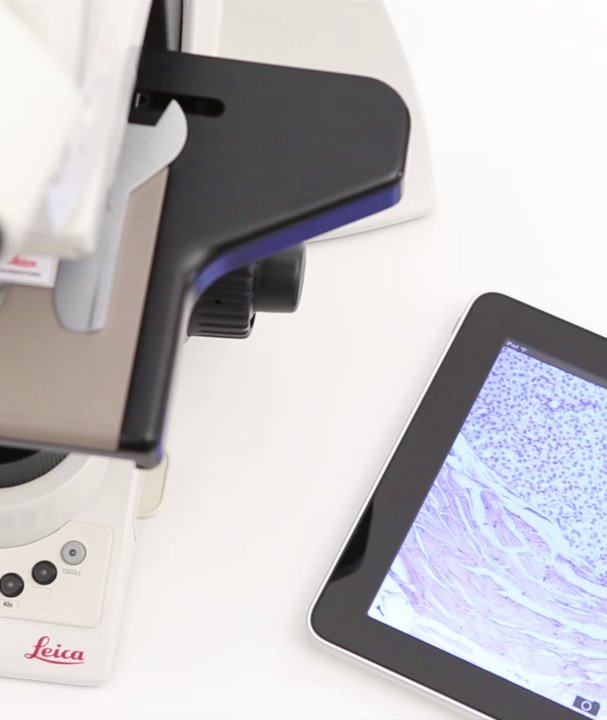 Leica DMshare V3
Make your Camera Wireless and Share Microscope Images on iPad and Android-Tablets
Leica DMshare provides a live display of what you and the microscope camera can see wirelessly on one or multiple tablets.