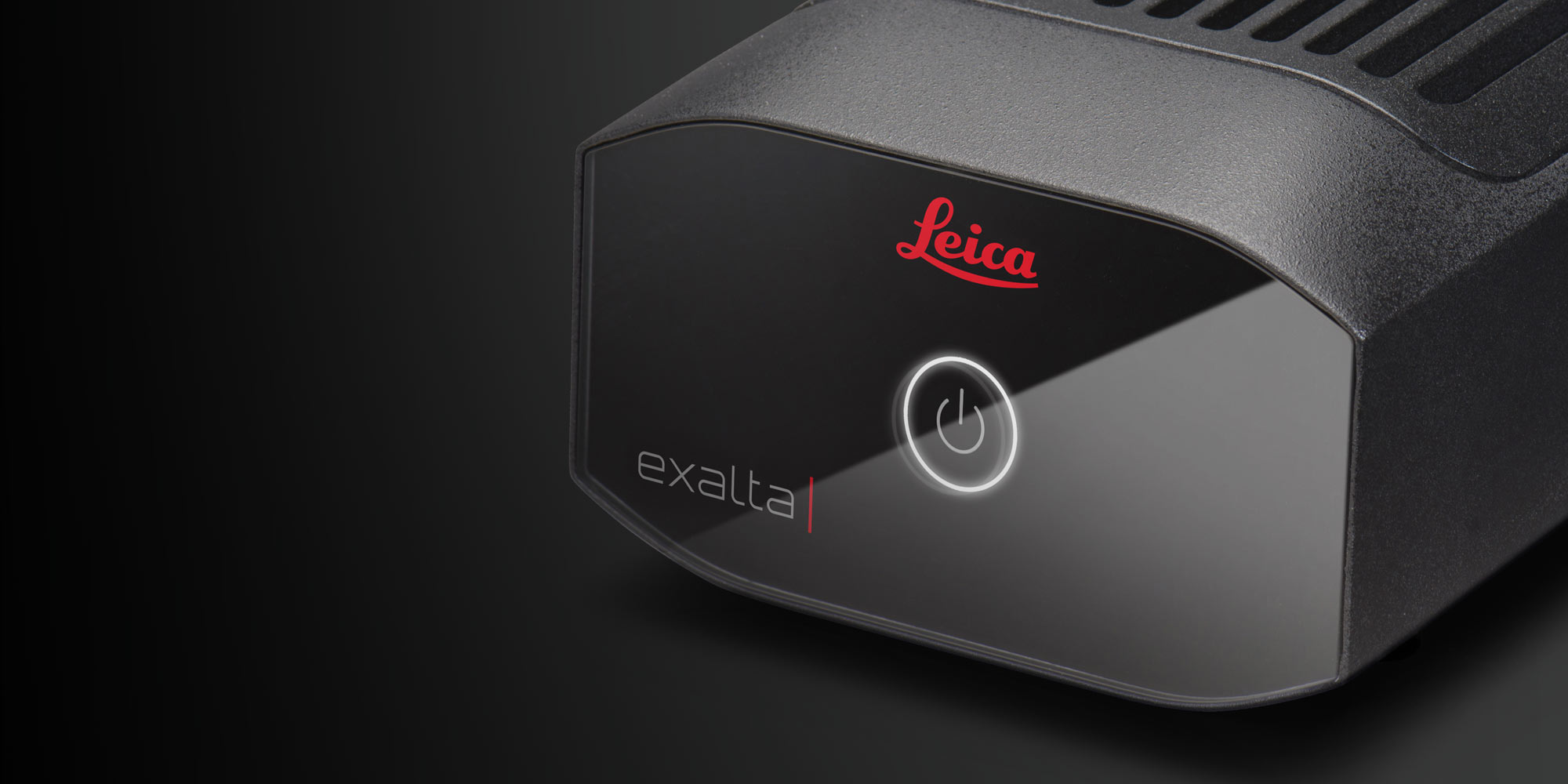 Level up your quality
Smart Device for Traceable Microscopy
Exalta
Production and quality control (QC) of implantable medical devices require a great deal of microscopic visual inspection.
Current manual visual inspection solutions often have a drawback. Difficulty to ensure consistent visual inspection according to standard procedures across multiple operators. Additionally, with manual solutions it is challenging to generate reports, track approvals, and store data in an efficient way.
Exalta is a smart device for traceable microscopy that helps you deliver reliable quality results. With Exalta, you can:
Inspect reliably across multiple operators
Generate robust reports efficiently
Be ready for 21 CFR Part 11 and GxP
Inspect reliably across multiple operators
Guide the operator with step-by-step work instructions
Production or quality managers can use Exalta to create various sample-specific work instructions to help ensure consistency across multiple operators working at different workstations.
Additionally, as a manager you can spend less time training new operators, rapidly adapt standard procedures to new requirements, and easily introduce and distribute revisions of procedures to all workstations.
Step-by-step work instructions help operators to
Stay focused on each step and avoid missing one
Screen the entire sample and evaluate potential defects according to standard procedures
Follow reliably standard procedures and minimize deviations
Consistent results and pass / fail decisions
Exalta helps operators to consistently perform visual inspection and make pass / fail decisions during their daily work with:
Fast manual evaluation of defects with easy-to-display reference images of gold standards for comparison
Quick go / no-go decisions with overlay comparisons
An easier way to check agreement with specifications using manual measurements, defect counting, and automatic comparison of defined specs
Generate robust reports efficiently
Replace your paper-based report generation and storage, as well as approval, with a more efficient, digitally enhanced solution. Exalta helps you reduce manual steps and sources of error during report generation and handling.
Reduce sources of error during report generation
Obtain a reliable quality level of documentation across multiple operators in accordance with the required standard procedures. You can directly enter the sample description and serial number into the system with the barcode scanner. Documentation will be created automatically during the guided inspection and there will be no issues for data collection and transfer, eliminating potential sources of error.
Minimize manual steps for report approval and handling
Take advantage of a digital report approval workflow, having signatures and reports stored electronically, and with no need to scan a large amount of paper documents.
Be ready for 21 CFR Part 11 and GxP
Exalta helps you be ready for 21 CFR Part 11 regulations concerning documentation of electronic records and signatures. It also supports GxP "good practice" quality guidelines.
Traceable electronic records
You can trace approvals and changes of records and workflows back to individual users. Exalta enables efficient tracking using an approval workflow with a user management and audit trail. In addition, you can easily check the validity of reports, data files, and signatures at any time.
Secure data storage
The data are stored in a centralized database or network folder reliably and securely to avoid the risk of data loss. The information can be safeguarded via Exalta and standard IT routines.
Get more from your inspection with connectivity
By adding Exalta to individual microscope workstations, a complete, digitally enhanced solution for the visual inspection workflow is established.
The network connection allows you to
Easily distribute revisions of procedures to all workstations
Leverage a digital report approval workflow with full traceability
Automatic and secure data storage in a centralized database - all data and reports are accessible at any time
Free online demo
Meet with our experts online.
Our experts are hosting live demo sessions and are looking forward to meeting you online. Take the opportunity to discuss any question around Exalta in a personal live meeting.
Discuss your microscopy inspection needs
Learn more about Exalta and its advantages
Sign up and benefit from our expert advice for your specific quality assurance and quality control needs.
Interested to know more?
Talk to our experts. We are happy to answer all your questions and concerns.
Contact Us
Do you prefer personal consulting?