Andrea Mülter , Dr.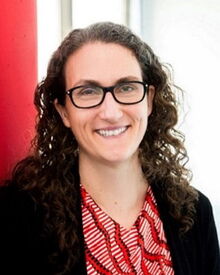 Andrea Mülter is a Global Business Excellence and Knowledge Program Manager at Leica Microsystems CMS GmbH.
Andrea joined Leica Microsystems in 2010 as product manager for confocal microscopes with a broad range of responsibilities. After leading the Leica Global Application team for nearly six years, she transitioned to Leica's Global Business Excellence team in 2020. In her current role, she is responsible for Leica's knowledge program as well as strategic relations with leading scientists.
Before joining Leica Microsystems, Andrea obtained her Ph.D. at NIH, Bethesda, MD with Jennifer Lippincott-Schwartz, investigating the in vivo dynamics of GBF1 (Golgi brefeldin A resistance factor 1). She then moved on to the group of Ursula Klingmüller at DKFZ in Heidelberg, Germany as postdoctoral fellow to study signal transduction through EpoR/STAT5 in mammalian cells by combining quantitative imaging methods and biochemistry with mathematical modelling.
Andrea also holds a degree in biochemistry from the Universities Tübingen and Witten/Herdecke, Germany. For her diploma thesis, she characterized COY1, a CASP homologue involved in Golgi organization in S. cerevisiae, by biochemistry, confocal microscopy, and EM in the lab of Sean Munro at MRC LMB, Cambridge, UK.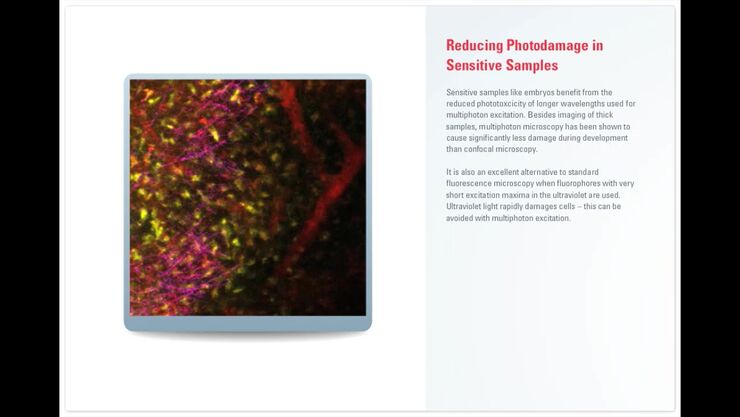 Basics of multiphoton microscopy. This tutorial explains the principles of multiphoton microscopy for deep tissue imaging. Multiphoton microscopy uses excitation wavelengths in the infrared taking…