Leica TCS SMD FLIM
Confocal Microscopes
Products
Home
Leica Microsystems
Leica TCS SMD FLIM

Fluorescence Lifetime Imaging

Archived Product

This item has been phased out and is no longer available. Please contact us using the button below to enquire about recent alternative products that may suit your needs.
The Leica TCS SMD FLIM system is part of the Leica TCS SMD Series. It integrates hardware and software from PicoQuant with the high-end confocal system Leica TCS SP5 II. It is a dedicated system for FLIM measurements. These measurements reveal information about the direct neighborhood of molecules on the nanometer scale.
The SMD FLIM wizard optimizes FLIM measurement conditions and allows the setup of FLIM time series or FLIM stacks.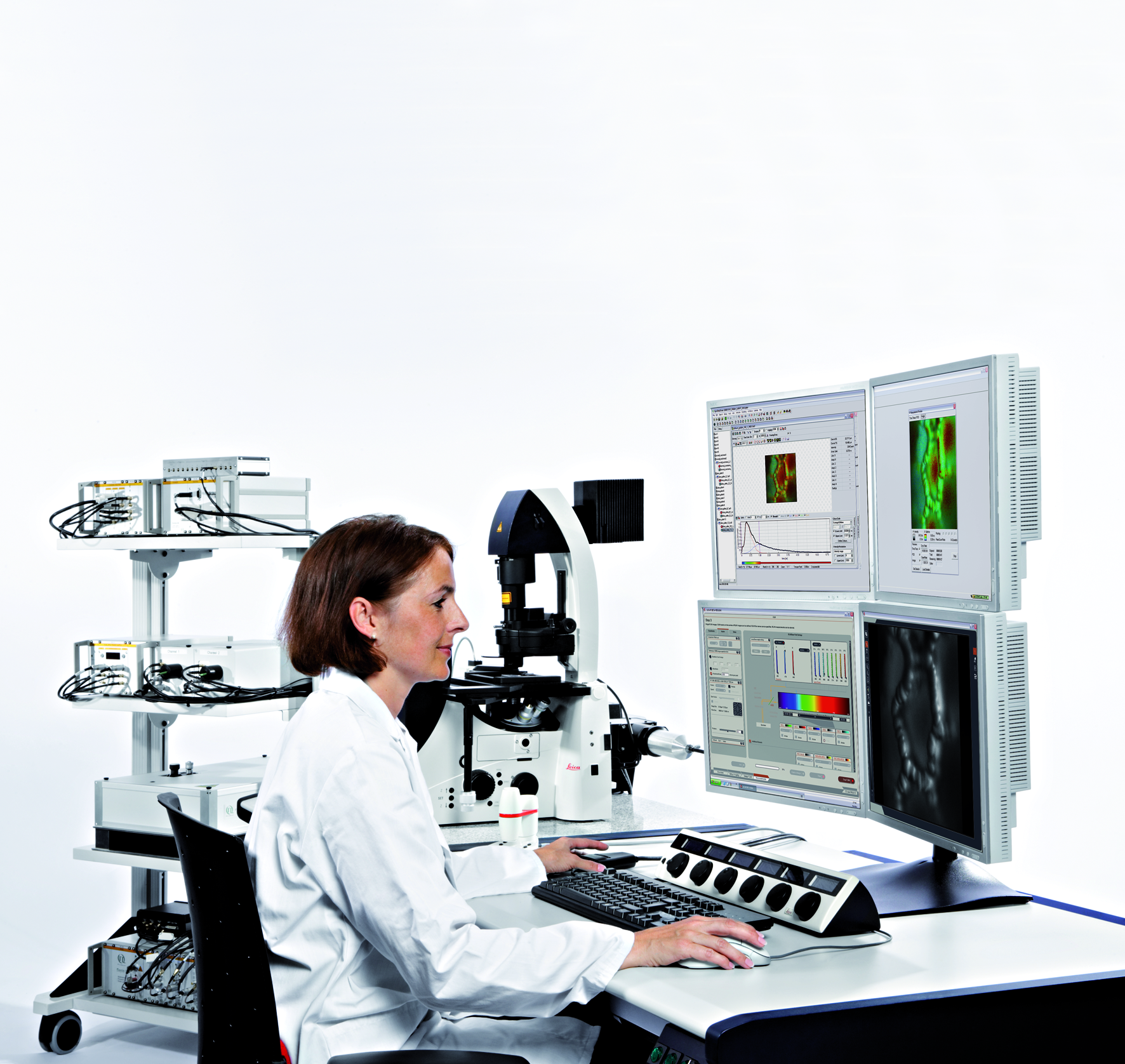 Interested to know more?
Talk to our experts.
Do you prefer personal consulting? Show local contacts