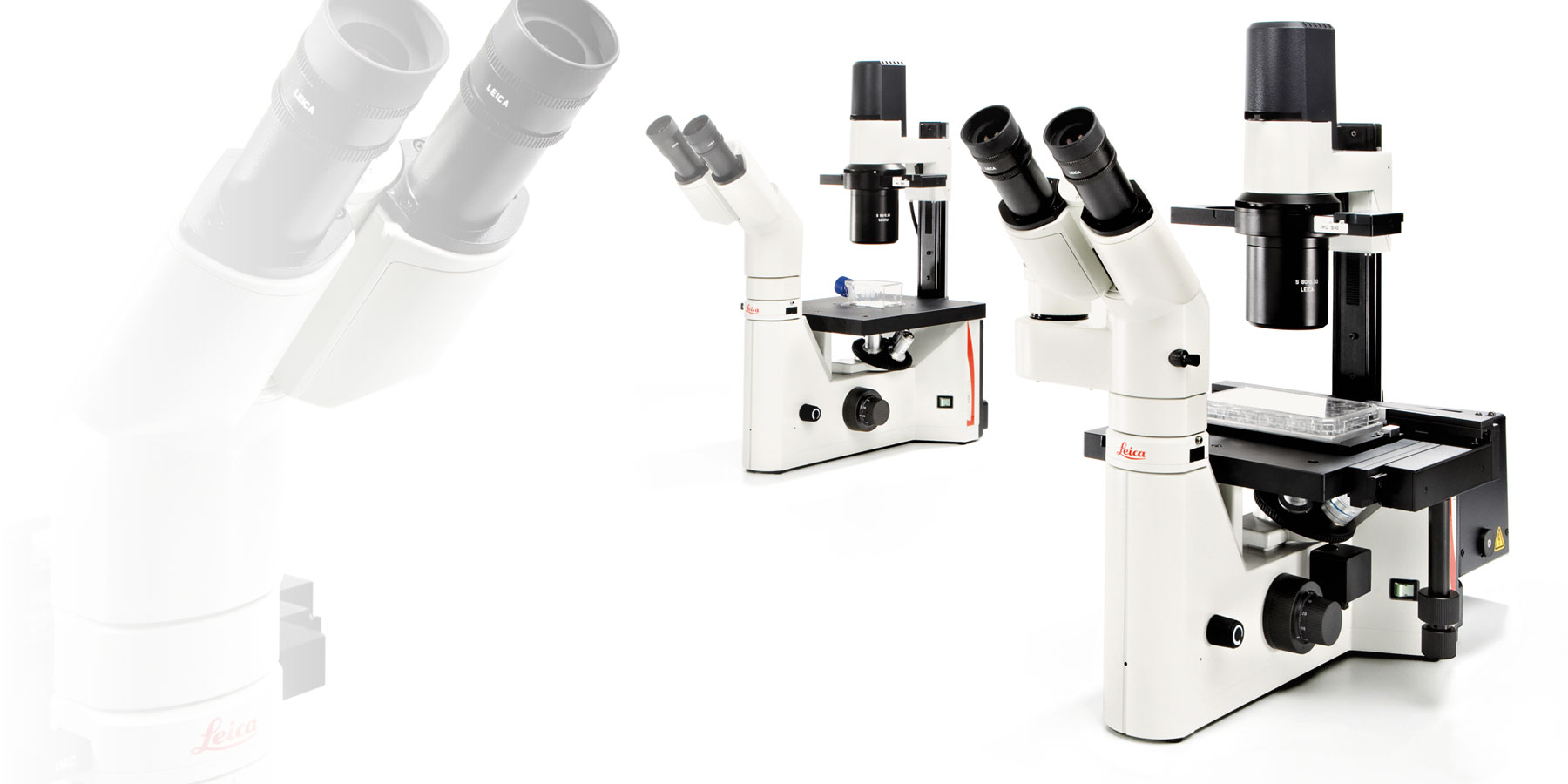 Leica DM IL LED

Inverted Laboratory Microscope

With high-performance optics and ergonomic design, the Leica DM IL LED is ideal for cell culture, micromanipulation, documentation of immunostained specimens, and routine live cell examinations.

The Leica DM IL LED features a comprehensive set of contrast methods to monitor your specimen the way you need. High-quality Phase contrast, excellent modulation contrast and brilliant fluorescence are just one fingertip away. Robust stability, plenty of space to work with tools, long working distances to accommodate large culture flasks and a stable illumination without heat make work at the microscope easy and convenient.

For special diagnostics requirements, the microscope is certified for in-vitro-diagnostics (IVD) including in-vitro-fertilization (IVF).
Cell culture
With a long working distance the standard DM IL microscope allows you to conveniently monitor large cell culture flasks.
If your cell production reaches the next level, DM IL Cell Factory is the right choice. With a transmitted light arm of 480 mm, large multilayer vessels with up to 10 chambers can be checked – even using fluorescence.
Your current DM IL can be upgraded later to accommodate large scale cell production.
Please contact your local sales representative for further information.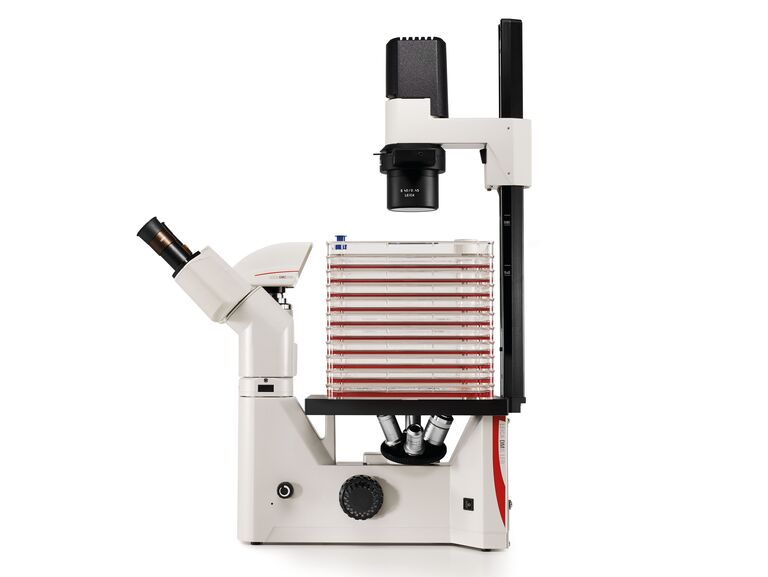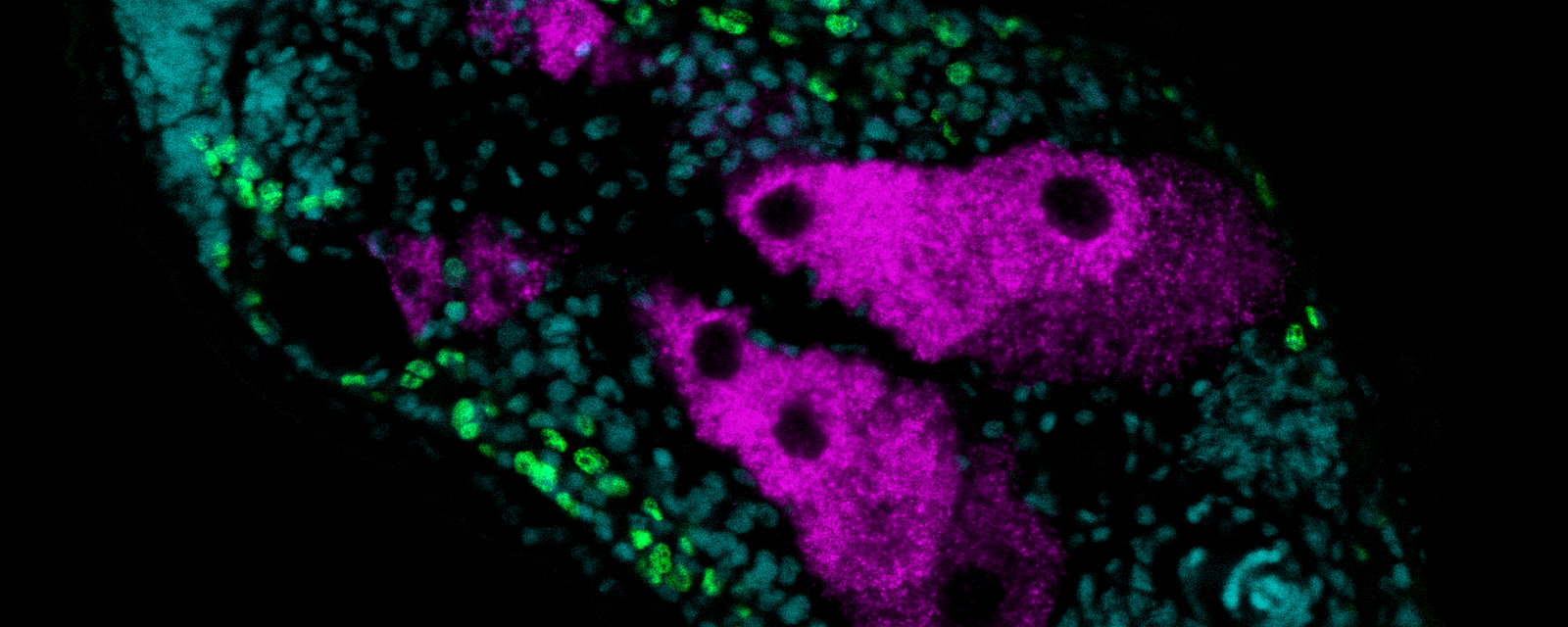 Live cell imaging
When observing living cells under a microscope, it's essential to maintain optimal conditions for the organisms. Leica Microsystems offers a wide range of accessories for any application, so the environmental conditions can be controlled easily during one experiment.
Relaxed and comfortable
The ergonomic design of controls such as the focus dial, brightness controller, condenser height adjustment, objective nosepiece, and XY stage adjustment allows the user to comfortably work and manipulate their sample.
The microscope can even adapt to different users with height-adjustable stages and ergo tubes with variable height. Product life of 50,000 hours
High-intensity, high-contrast 5W LED illumination with a product life of 50,000 hours provides a constant color temperature. This makes documentation of your results remarkably easy and reliable. The brightness of the LED automatically adjusts to the contrast method which reduces the time needed for manual interactions.
Fluorescence
Equipped with a 3 position fluorescence slider, the DMIL is capable of capturing brilliant fluorescence images. Confidently overlay multiple fluorescence images due to zero pixel shift technology.
Easily add another slider to image more fluorochromes.
Documentation
A broad portfolio of digital cameras for brightfield and fluorescence documentation complements the DM IL LED imaging system.
Together with powerful LAS X software, any desired task in your workflow can be supported, from simple documentation up to live cell imaging of your cells.
Interested to know more?
Talk to our experts.
Do you prefer personal consulting? Show local contacts