LAS X Widefield Systems
Upright
Light Microscopes
Products
Home
Leica Microsystems
LAS X Widefield Systems

Fluorescence Microscope System for Advanced Imaging and Analysis
The LAS X Widefield Systems are ideal for applications in fluorescence microscopy and image analysis including live cell time-lapse experiments, multi-positioning, z-stacking and deconvolution.
The versatile, fully integrated solutions offer harmony between hardware and software and combine the ultimate speed, reliability, and facilities for experiment design, analysis, and operational convenience.
For highly demanding applications, the LAS X Widefield Systems offers high-speed acquisition, TIRF, Fura2, FRET SE, Screening, Ca2+ and ratio imaging, and peripheral triggering.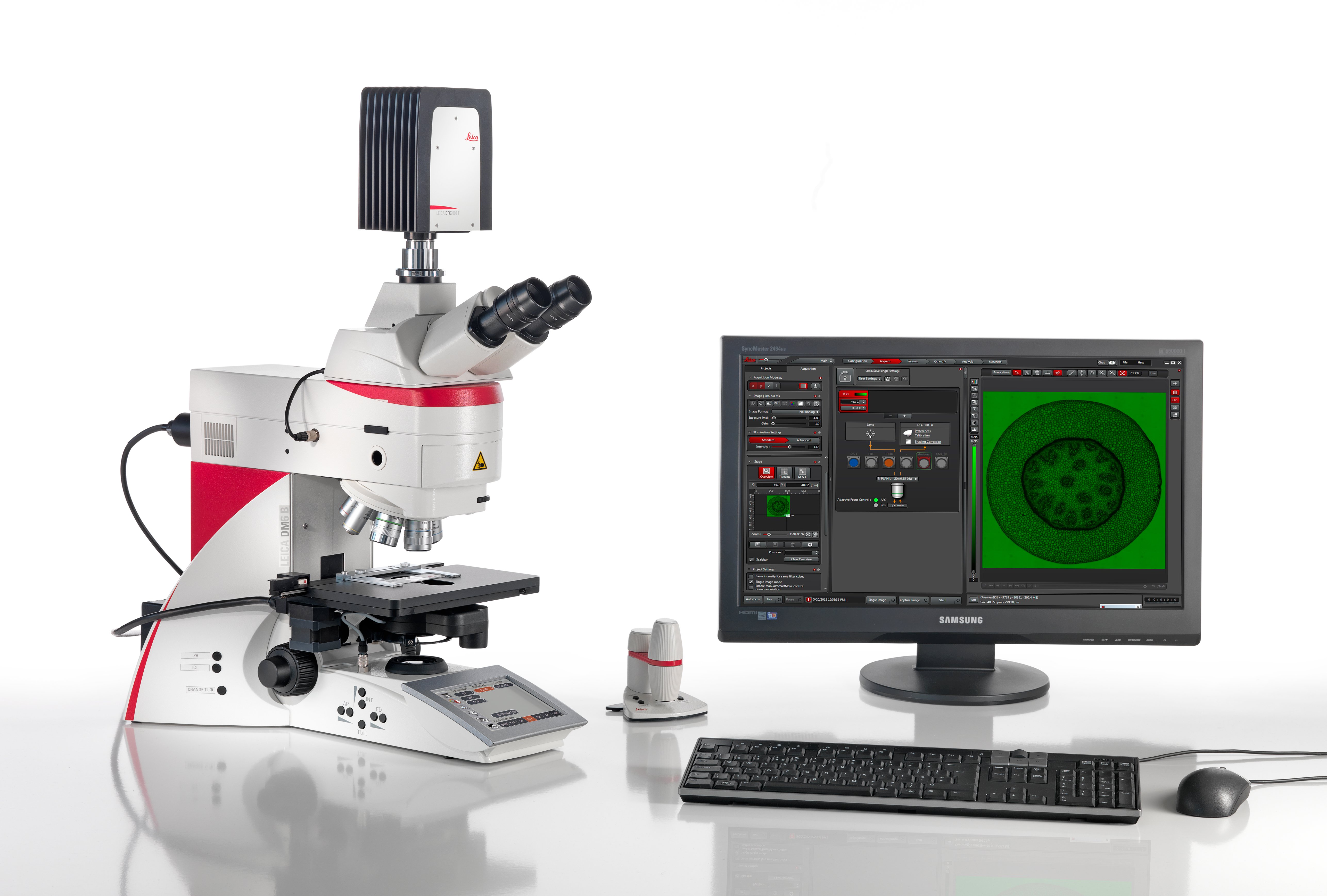 Interested to know more?
Talk to our experts.
Do you prefer personal consulting? Show local contacts