Leitz Optilux
Upright
Light Microscopes
Products
Home
Leica Microsystems
Leitz Optilux

Compound Microscope
View the Finest Details
Leitz Optilux is a proud member of the Leica Microsystems family of microscopes and offers the ultimate in comfort and quality at a reasonable price.
It is ideal for viewing prepared microscope slides in brightfield for studying microstructures not visible with the human eye.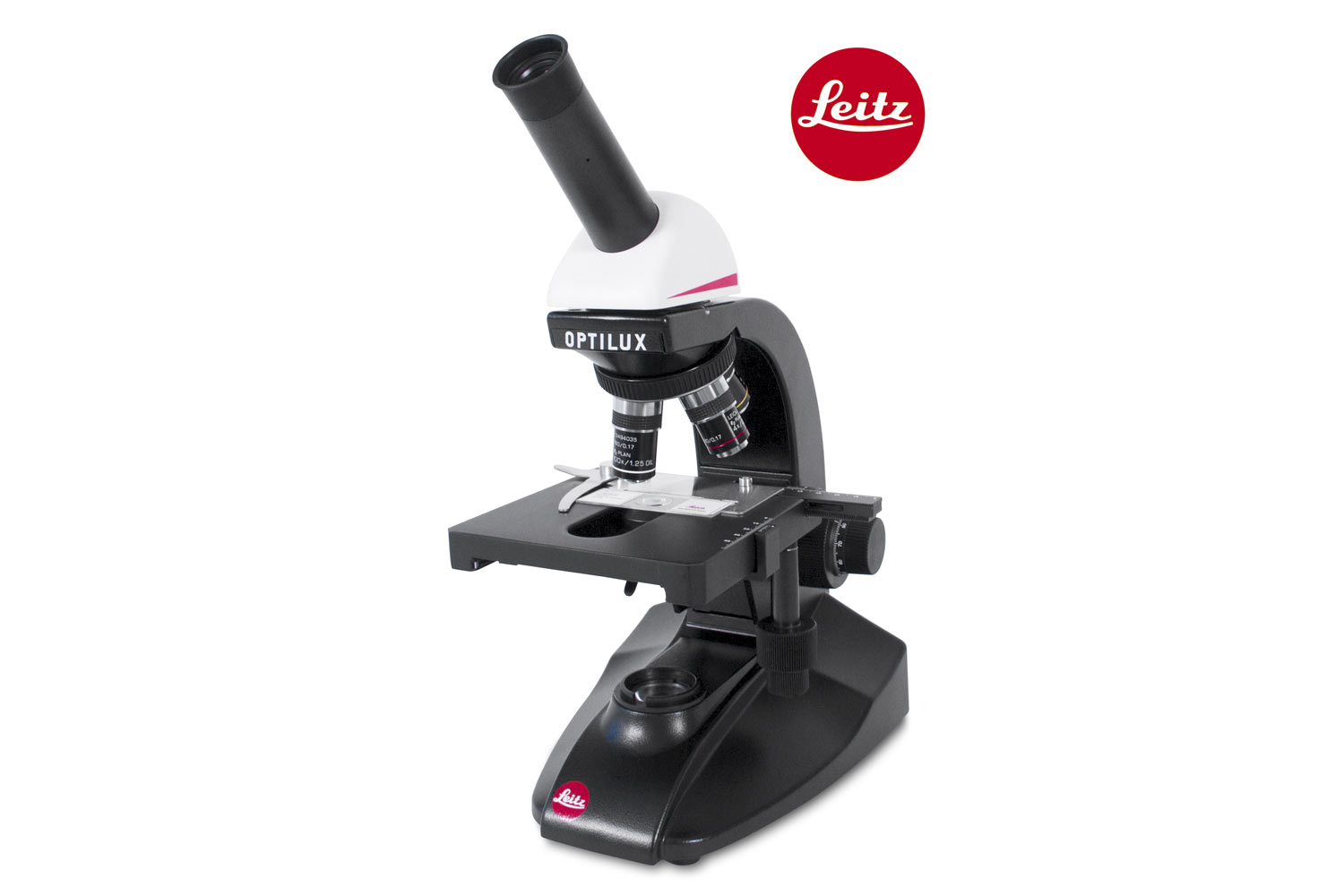 Compact size
Easy to carry and store in cabinets
Low position mechanical stage controls
Precise control of the specimen movement in both the X and Y direction
Coaxial coarse and fine focus controls
For precise specimen focusing
Precision machined nosepiece
For excellent focus and centration when changing objectives
45 degree viewing angle
Comfortable viewing angle
Interested to know more?
Talk to our experts.
Do you prefer personal consulting? Show local contacts