Greenough Stereo Microscopes S9 Series
Greenough Stereo Microscopes
S9 Series
Save up to 20% inspection and rework time*
Continuously improving production, keeping defect rates low, and fulfilling customer requests in order to stay competitive can be very challenging. Leica has developed the S9 stereo microscope series to help you cope with these challenges. With this generation of Greenough stereo microscopes operators will be able to reveal details faster as they spend less time having to adjust the microscope.
*compared to the standard industrial stereo microscope S6 from Leica
Optimize optical inspections
Available in different versions for diverse needs the S9 stereo microscopes boost efficiency and optimize optical inspections in your production line or Quality Control division, due to:
FusionOptics technology with 12 mm depth of field to find details fast
High magnification up to 55x and 9:1 zoom for quick changes from overview to details
122 mm working distance for easy sample manipulations under the microscope
Integrated, network-camera for easy image sharing
Find details faster with 3x more depth of field
Move the slider and see for yourself how FusionOptics combines larger depth of field with maximum resolution to deliver an amazingly sharp yet highly detailed image, that is impossible to see with other standard stereo microscopes.
With 3x larger depth of field, microscope operators can save time refocusing as they now see every important detail at a glance.
(Note: Image simulation, showing a printed circuit board sample without and with the FusionOptics effect, perceived when looking through the oculars.)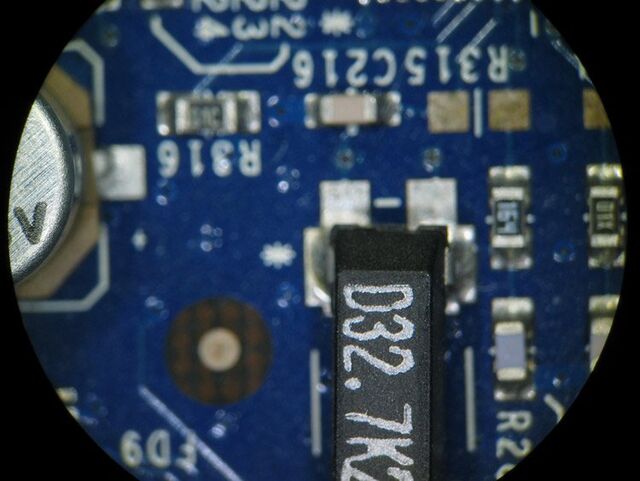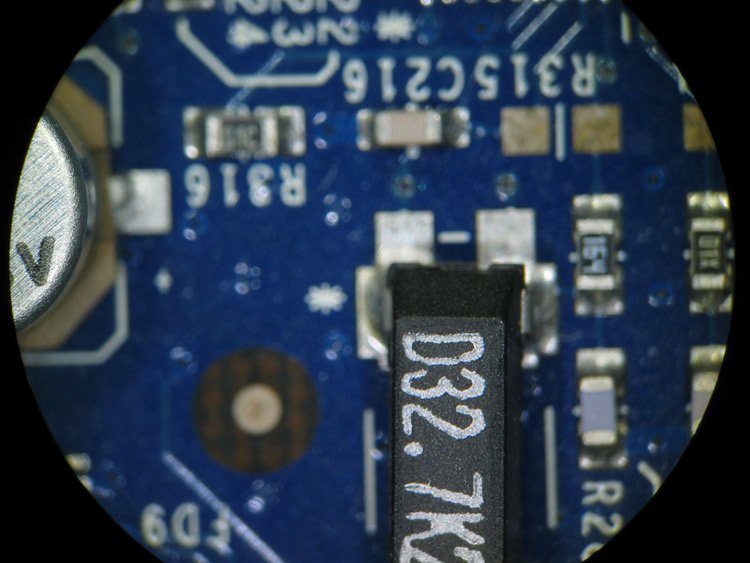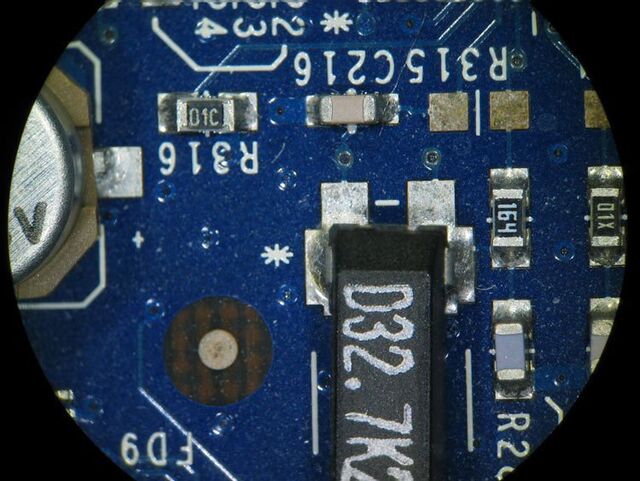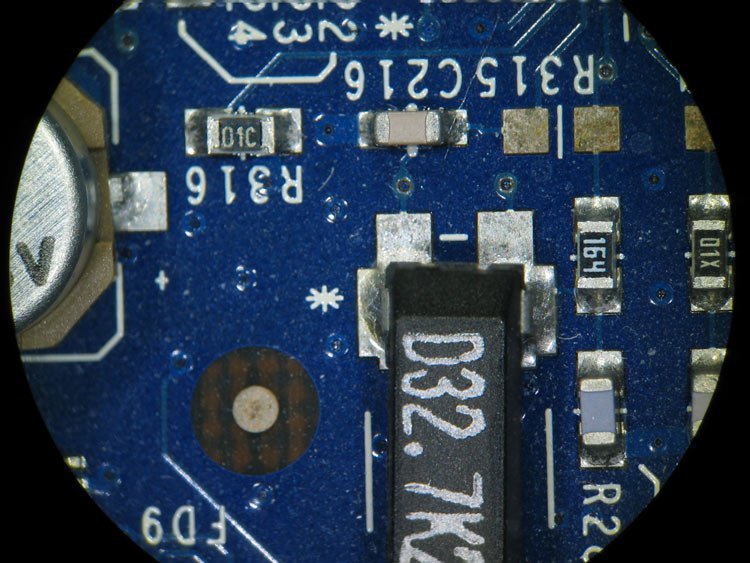 Quick magnification change
Operators can effortlessly switch from overview to detail with the uniquely high 9:1 zoom, speeding up inspection and manipulation.
Apo corrected zoom optics with 55x magnification reveal new details in your sample.
With fewer adjustments of zoom or focus, operators' concentration on the sample is higher, as they face less interruptions. Throughput will increase naturally.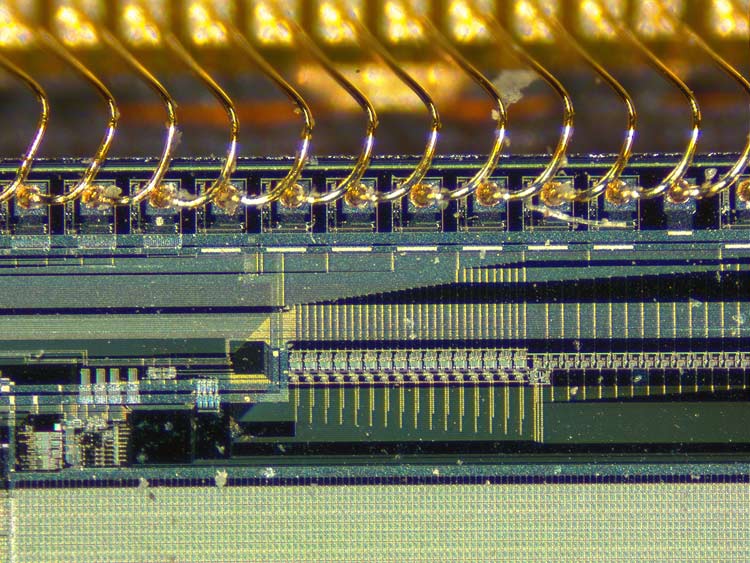 Easy sample manipulation with maximum working distance
Sample inspection and manipulation under the microscope can be conveniently performed with the 122 mm working distance of all S9 stereo microscopes.
Enjoy working with more space for your tools under the microscope lense – sometimes every mm counts.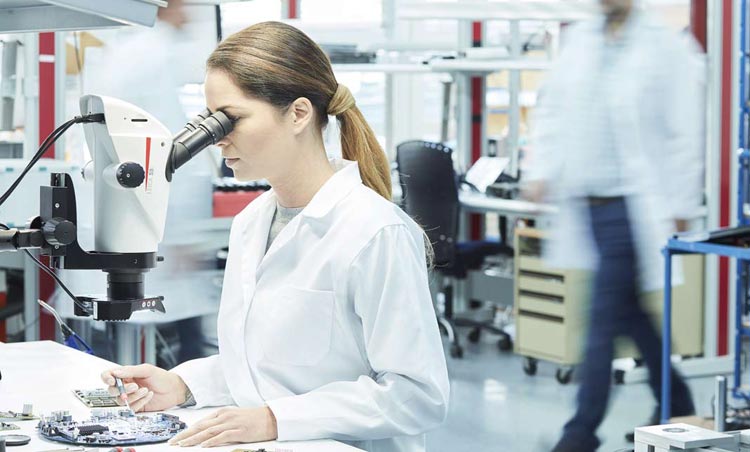 S9 i with integrated camera
Get connected for faster results
Enjoy working with HD-microscope images live streamed to your PC, HD-monitor, or mobile device. The S9 i stereo microscope has an integrated 10 MP CMOS-camera and can be connected with your facility's network by Ethernet.
This gives you the opportunity to quickly react to queries, get a second opinion, and discuss problems e.g. via tablet with others.
Results can be documented quickly and reliably in video or image format.
The S9 i delivers real-time images with up to 35 frames.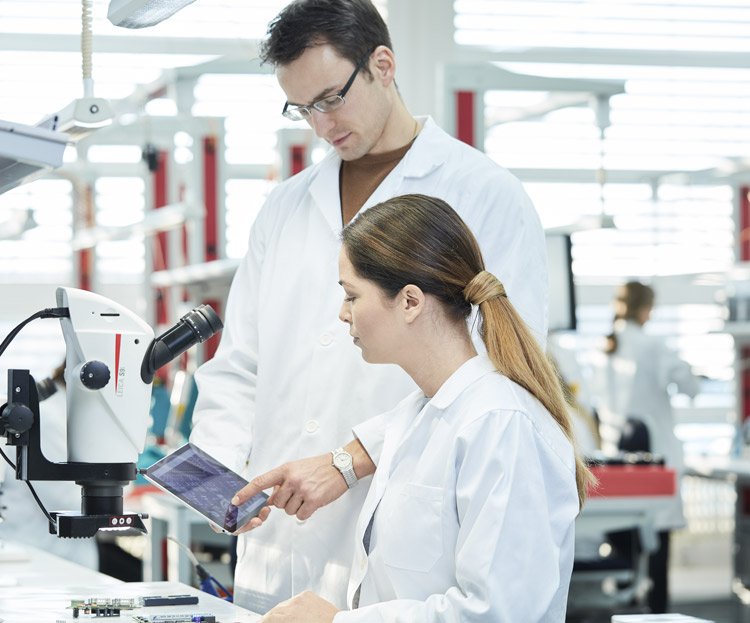 S9 D with documentation port
Ready for digital imaging when you are
The S9 D gives you the flexibility to add a camera to the microscope and turn it into a digital microscope solution. The built in 50:50 split of the beam path allows oberservation through the eyepieces and digital imaging at the same time.
Digital functionality provides advantages, when
Training operators
Sharing results with others
Getting a second opinion
Analyzing and measuring details in a sample
Documenting results
The integrated documentation port allows connection to a range of Leica microscope cameras.
S9 E for inspection and rework
Boosting workflow routines
For analog microscope inspections the S9 E is an indispensable asset. It provides a cost effective solution with fast return on investment.
Like all other S9 stereo microscopes it offers:
12 mm depth of field and FusionOptics technology for a natural viewing perception and fast results
6.1x-55x magnification and a 9:1 zoom range for quick changes from overview to details
122 mm working distance for convenient and ergonomic manipulations under the microscope
Click-stops to work with reproducible zoom settings
Apochromatically corrected optics to reduce color fringes
S APO unique Greenough Stereo Microscope with high magnification power
The Greenough stereo microscope, S APO with apochromatic 8:1 zoom and high magnification up to 80x is ideal for quality control, cell sorting, and microinjection applications.
With 75 mm working distance it provides easy access to the sample. An ergonomic viewing angle of 38 degrees allows comfortable posture, which helps to increase productivity and reduce fatigue related inspection errors. Adjustable zoom stops allow fast, easy, repeatable measurements and inspections.
The integrated documentation port allows connection of a digital camera.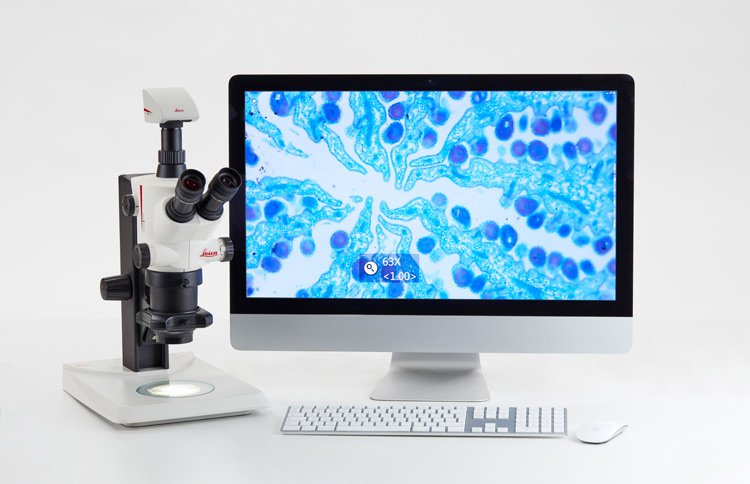 Changing perspective is easy
Do you sometimes find it difficult to work only through the eyepieces of the microscope?
With the digital functionality of the S9 i, S9 D, and S APO you don't have to choose between screen or eyepieces.
You can quickly scan through samples using a large screen view and check on details through the eyepieces of the microscope.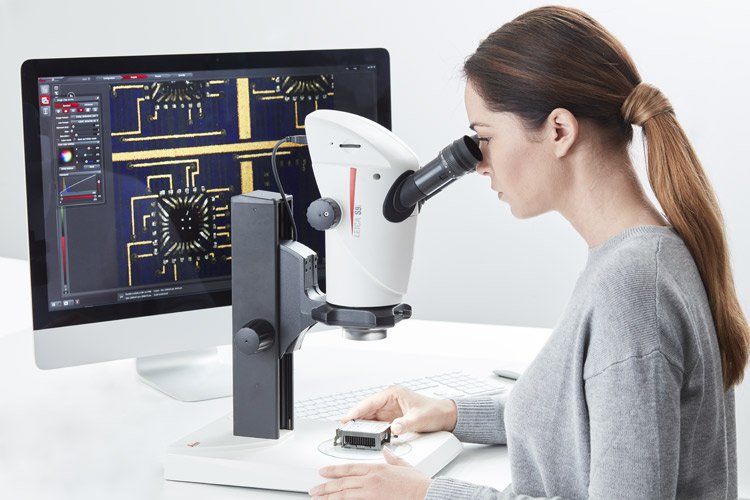 Working efficiently in life science research with S9 stereo microscopes
From specimen dissection and preparation to sorting and screening of model organisms, S9 stereo microscopes boost your workflow efficiency in life sciences.
See more in Z: Exclusive FusionOptics technology from Leica provides high resolution with high depth of field, with 9:1 zoom, 6.1x-55x magnification, 250 lp/mm resolution and 122mm working distance.
Easy training: Camera-ready or integrated camera configurations add versatility for training and sharing.
Easy documentation: Leica software is included for quick, easy, and repeatable measurements and documentation.
S9 i - Compatible with TWAIN
TWAIN is a protocol that enables communication between software and selected Leica Microsystems microscope cameras. It allows you to process images with your preferred software later on.
Take advantage of your camera's TWAIN capability to control the camera, acquire images, and transfer image data to various repositories for analysis and archiving. For example, easily store images to your Laboratory/Hospital Information Management System (LIS/HIS/LIMS).
Interested to know more?
Talk to our experts. We are happy to answer all your questions and concerns.
Contact Us
Do you prefer personal consulting? Show local contacts