Leica LED5000 HDI
Illumination
Microscope Parts & Accessories
Products
Home
Leica Microsystems
The LED5000 HDI™ illuminator effectively blocks out ambient light and illuminates demanding surfaces with minimal reflections.
It is based on the concept of a dome illuminator and produces a very uniform light by means of the dome shape. The mechanically flexible design of the dome (Leica FlexiDome™) with silicone rubber eases your access to the specimen.
You save yourself a lot of time, since the specimen can be aligned in a focused state.
The highly diffuse, low-contrast illumination optimizes the dynamic range and therefore is excellently suited for critical image acquisitions such as LAS Montage or Leica StereoExplorer applications.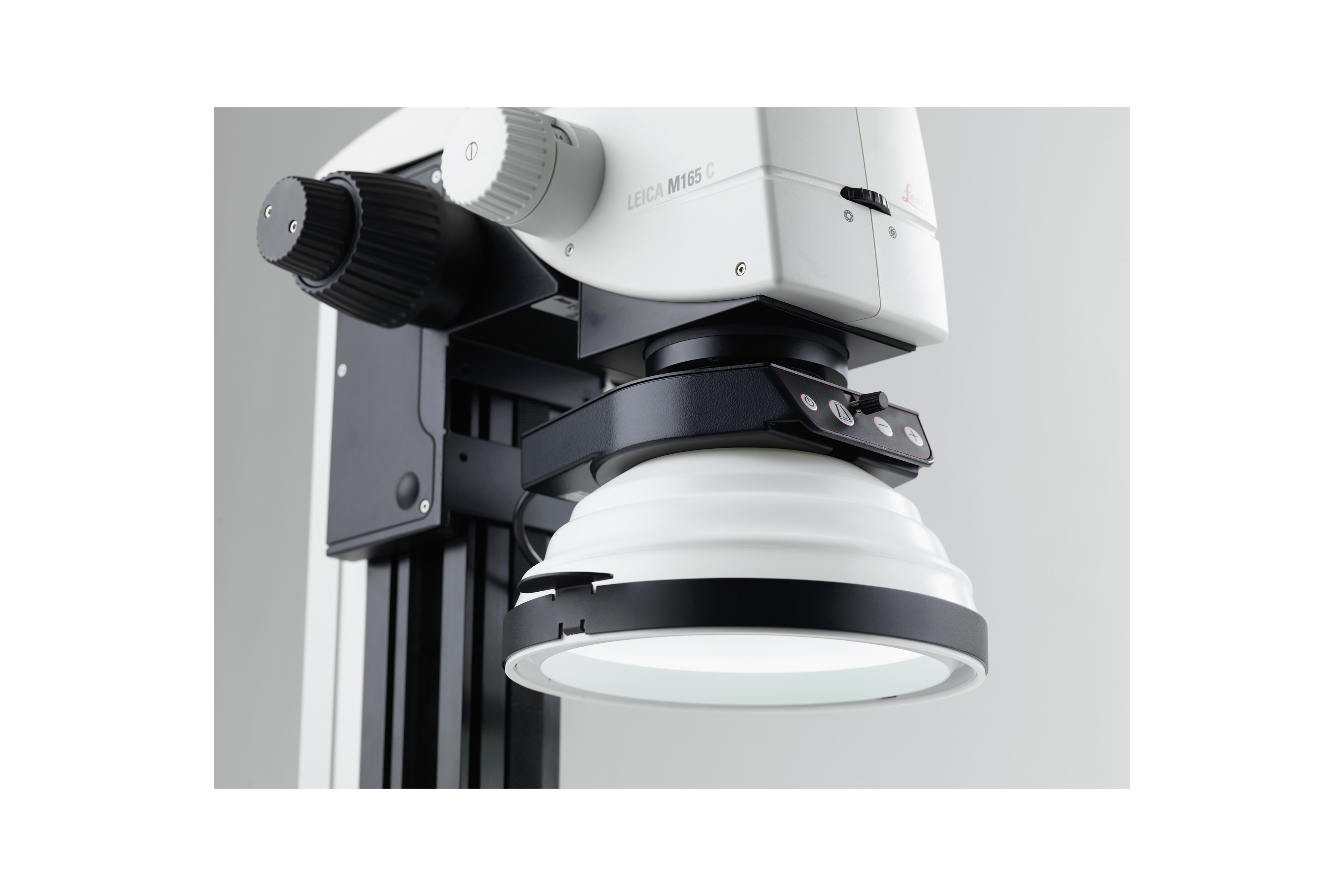 Leica FlexiDome™
Access to the specimen remains guaranteed even in a focused state. This eases repositioning of the specimen and saves a lot of time.
Better and repeatable results
Optimization of the dynamic range often makes new information visible. This usually leads to improved results with digital image processing
Highly diffuse illumination
The indirect, uniform light illuminates difficult surfaces with minimal reflections.
Interested to know more?
Talk to our experts.
Do you prefer personal consulting? Show local contacts