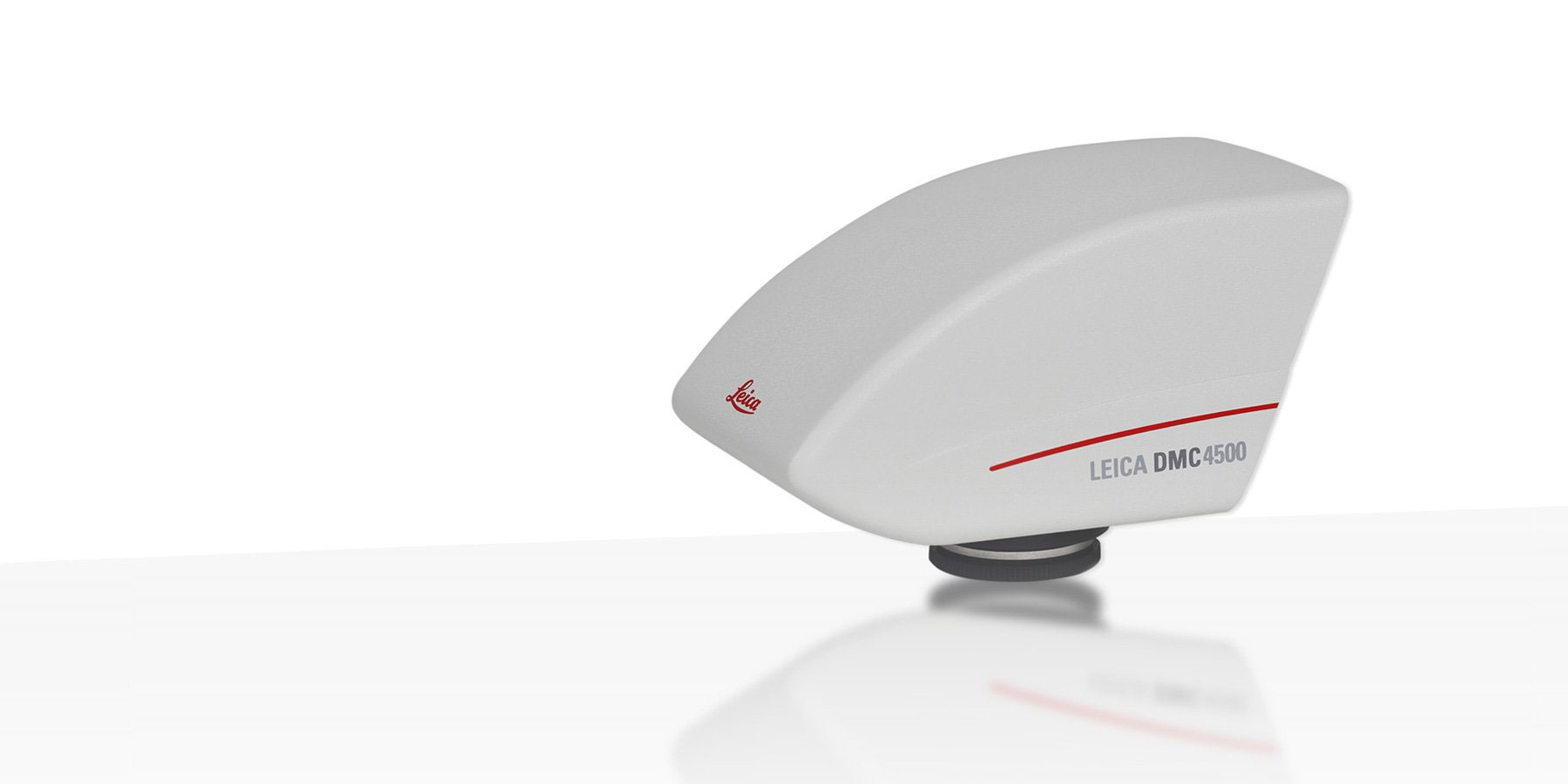 Leica DMC4500

Digital Microscope Camera
Amazing Allrounder
Archived Product
This item has been phased out and is no longer available. Please contact us using the button below to enquire about recent alternative products that may suit your needs.
Capture sharp, brilliant images for everyday analysis and documentation with the Leica DMC4500 color camera. It has been designed as a versatile, uncomplicated tool that simplifies the imaging process from capture through to processing. It's ideally suited to life science applications such as documenting slides and organisms, pathology or pharmaceutical testing and industrial applications such as quality control and failure analysis.
USB 3.0 interface
5 megapixel CCD sensor
Live image speed of up to 18 frames per second
SXGA resolution of 1280 x 960 pixels

Excellent Image Quality Matters
The better the image, the better the preconditions for analysis.
Enjoy the excellent noise suppression and perfect acquisition of the unprocessed CCD signal
The Leica DMC4500 digitizes the image information from the CCD chip directly in the camera head
Digitization takes place with a resolution of 14 bits
The true-color calibration of the camera provides natural color reproduction, which in turn leads to high-quality images
Plug and Play
Easily connect the Leica DMC4500 with most notebooks and desktop computers via USB 3.0 interface. Simply plug it into a USB 3.0 slot for instant power and connectivity.
No USB 3.0 on your desktop PC? No problem! The Leica DMC4500 comes with a PCI Express card which fits to most desktop computers.
No USB 3.0 on your notebook? No problem either. With minor operation limits, you can use the camera with USB 2.0 interface.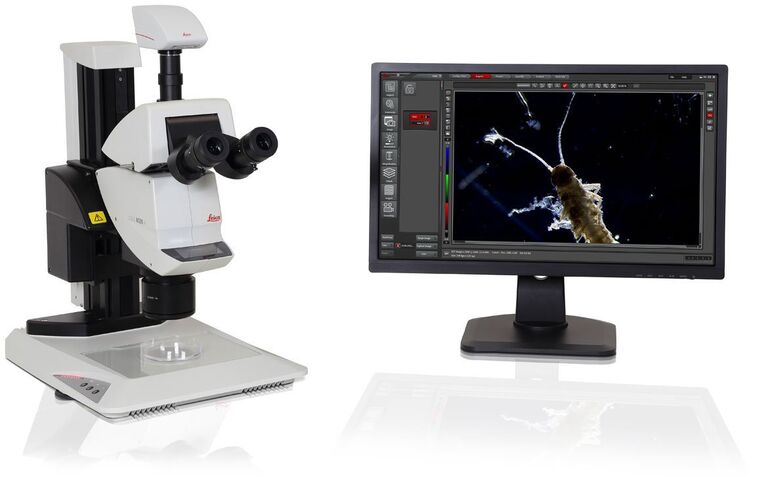 Think Fast. Think Easy. Think USB 3.0
Fast
Obtain fast live images at up to 18 frames per second at SXGA progressive scan and 9 frames per second in full frame mode
Position and focus your samples directly on the computer screen
Easy
Plug and play – the USB 3.0 interface makes the camera compatible with the computer you have at hand, be it notebook or desktop computer
Be up and running in an instant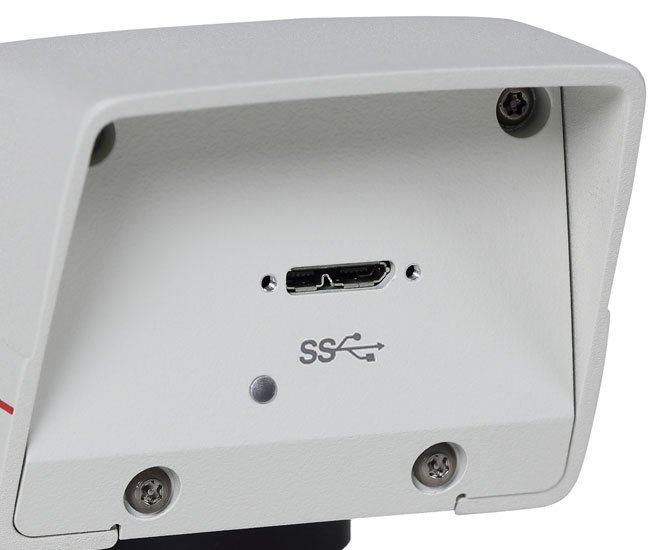 High-Performance Microscope Software
The Leica Application Suite (LAS) and LAS X integrates Leica microscopes, macroscopes, and digital cameras into one common environment.
With LAS and LAS X you can accelerate visualization and enhancement of digital images, measure, document, and archive your images.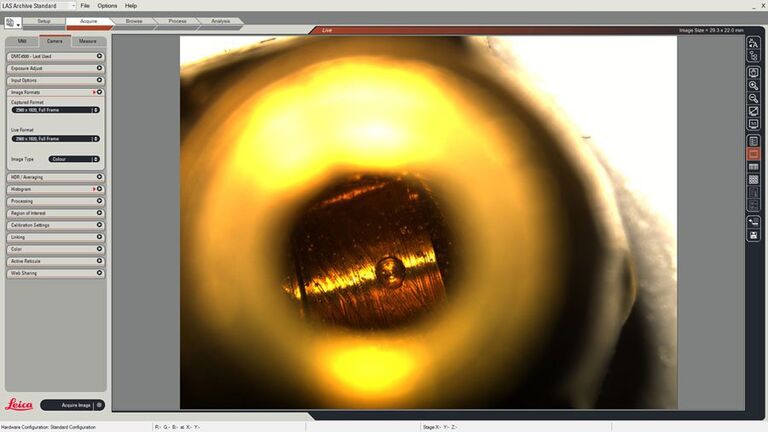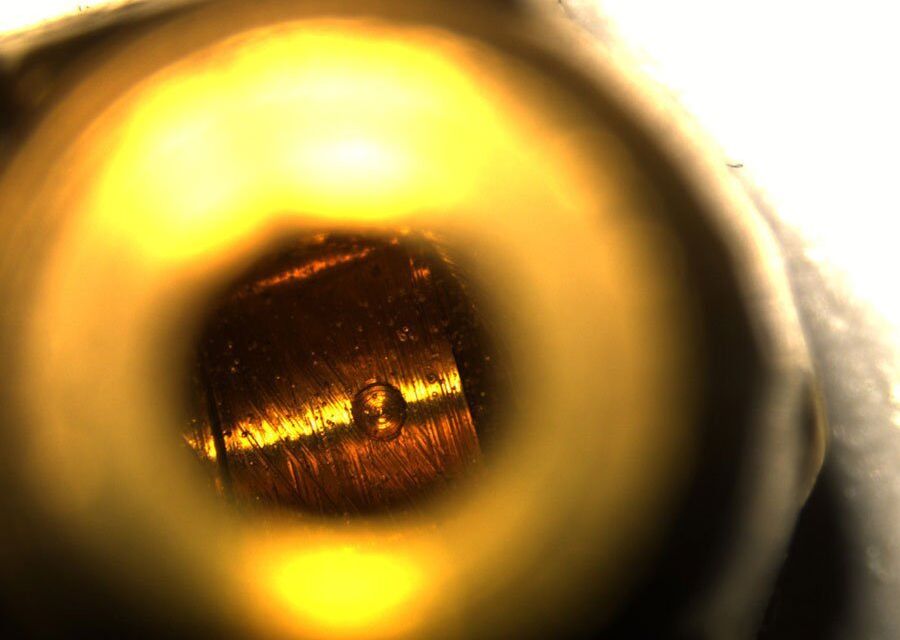 LAS and LAS X
The Leica DMC4500 is compatible with Leica Application Suite (LAS) and LAS X software.
For specific applications, Leica Microsystems offers expert modules like Live Image Builder, to make your daily tasks easier. Contact your local Leica representative to find out which module you can benefit from the most, or get in touch here.
Interested to know more?
Talk to our experts. We are happy to answer all your questions and concerns.
Contact Us
Do you prefer personal consulting? Show local contacts