Leica Map
Microscope Software
Products
Home
Leica Microsystems
Leica Map

Surface Imaging and Metrology Software
Leica Map Start is the entry level software package of the Leica Map series. It is used for viewing and analyzing surface geometry and surface texture from LAS Montage depthmap images.

Capabilities include 3D visualization of surfaces, characterization of basic surface features and calculation of surface texture parameters.

If you combine Leica Map with the highly intuitive desktop publishing environment, it is the perfect solution for measuring industrial surfaces made by Leica microscopes in laboratories, production facilities and research.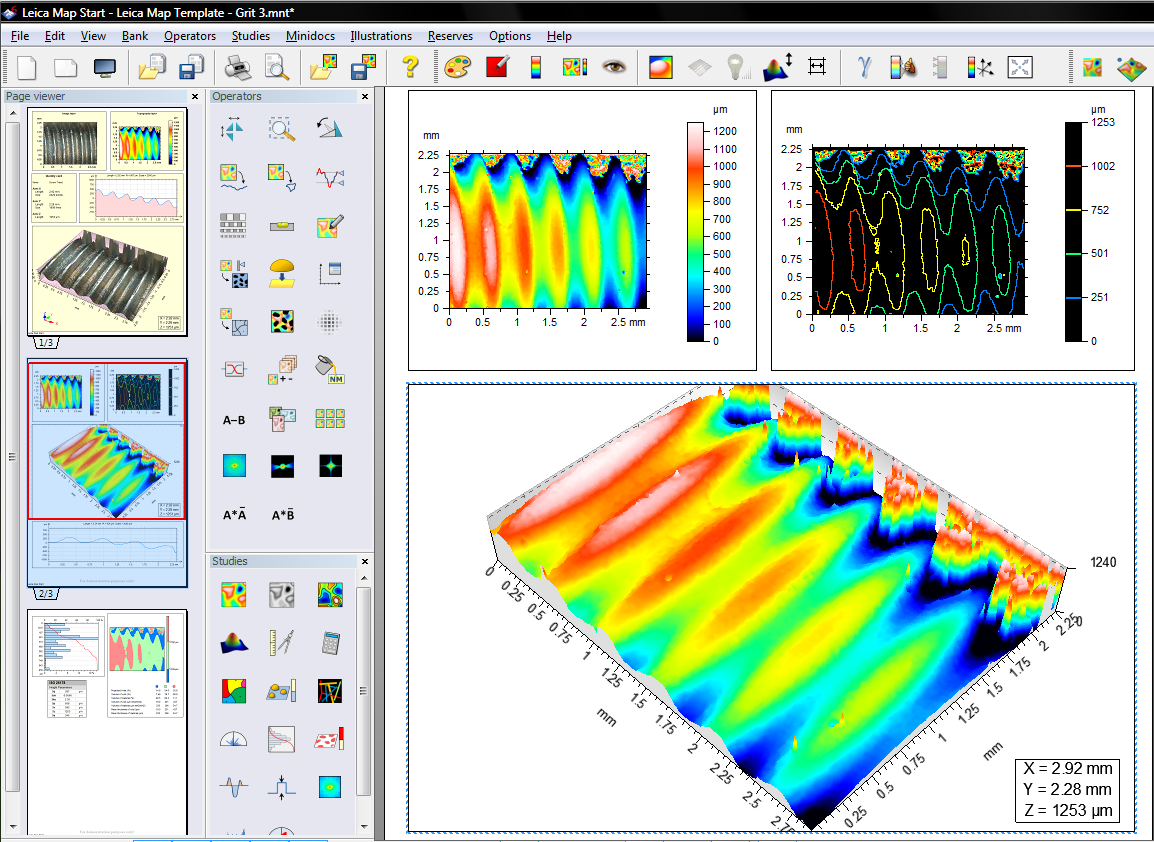 Surface Imaging
Real time surface imaging using LAS Montage extended-focus images for easy detail identification
Metrology Standards and Methods
Surface characterization and analysis for compliance with the latest international metrology standards and methods
Interactive report
Interactive report creation easily customized to the needs of the laboratory
Optimal Usability
Exceptional ease of use and comprehensive online help makes you quickly productive
Interested to know more?
Talk to our experts.
Do you prefer personal consulting? Show local contacts