Leica EM RAPID

Specimen Trimming Device
High-speed milling system for TEM, SEM, LM and pharmaceutical milling of pills
Trim your biological and industrials samples prior to ultramicrotomy fast and accurately with the EM RAPID high-speed milling system. The versatile specimen trimming device can be used for TEM, SEM and LM application and has also proven its use in pharmaceutical research where samples can be prepared for analysis of active pharmaceutical ingredient (API) distribution on solid-dose pharmaceuticals without smearing.
For research use only
Your benefits when working with the EM RAPID specimen trimming device
Control the feed for the milling cutter by selecting step sizes of 0.1, 1, 10, or 100 µm
Define the milling speed between 300 and 20,000 rpm
Easily approach to your sample with the auto-feed function
Accurate milling thanks to the perpendicular viewing of the embedded sample block
Safe working environment due to the low-noise extraction system with HEPA filter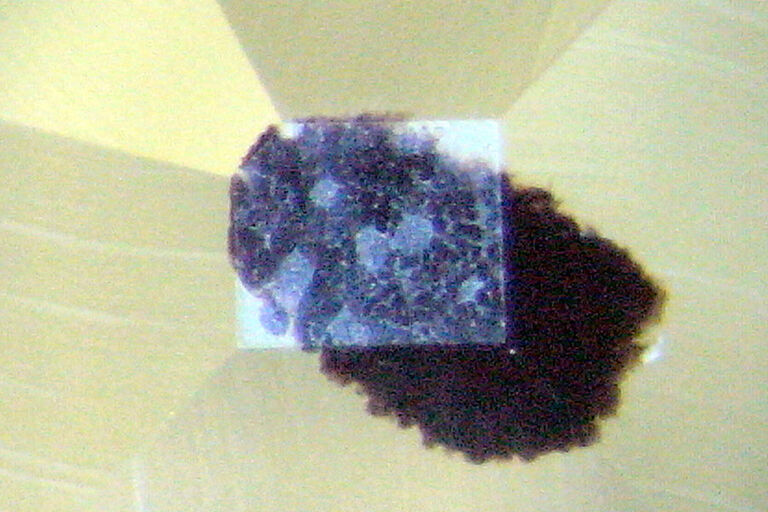 Prepare exact parallel block-face edges
Easily trim exact parallel block-face edges every time for your TEM and array tomography application with the EM RAPID specimen trimming device. Attain straight ribbon arrays thanks to the raster positions of the specimen arm, which ensure exact 90° corners for any desired block-face size, making downstream sectioning as easy as possible. The EM RAPID is the perfect partner for your EM UC7 or ARTOS 3D ultramicrotome and ensures easy high quality sample sectioning.
Exact parallel block-face angles
Perfect 90° corners for any desired block-face size
Tungsten carbide and diamond milling heads
Constantly monitor your sample material
With the EM RAPID milling system the unnecessary removal of sample material is eliminated through constant monitoring at all times during sample preparation. The 60 degree swivelling function of the sample holder enables a perpendicular viewing angle to determine the distance to your area of interest on in sample. There is no need to remove the sample which saves time during the trimming procedure whilst keeping your sample material safe. Additionally, benefit from highly precise layer removal thanks to the feed-hand wheel with selectable step-size advance.
Constant monitoring of the embedded sample with the 60 ° swivelling function
No removal of the sample is required during the trimming process which eliminates the risk of loosing sample material
Precise layer removal thank to feed-hand wheel with selectable step-size advance
Mill several pills simultaneously
Increase the efficiency and throughput for pharmaceutical milling applications with the multiple-pill holder of the EM RAPID. It allows glass slide placement directly under the near infrared (NIR) instrument, enabling you to prepare and investigate several tablets simultaneously.
Multiple-pill holder
Simultaneous decapsulation of single or multiple pill specimens
Safe working environment with optimal illumination
Benefit from a safe particle-free working environment at all time thanks to the low-noise HEPA filter extraction unit and a protective cover which will allow the instrument to operate only when closed. To ensure clear observation of the sample the EM RAPID milling system features a stereo microscope with LED ring illumination to provide constant tracking during the entire milling process.
Safe working environment provided by protective cover and low-noise HEPA filter extraction unit
Clear observation of the sample thanks to LED ring illumination
Choose your workflow according to your biological question
The EM RAPID specimen trimming device will help you get high quality results when conducting biological experiments ranging from standard TEM, SEM and LM applications to pharmaceutical research workflows and many more. For more information on workflow solutions for your research, download our workflow booklets.
Live cell CLEM
This workflow aims to understand ultrastructural changes over time by combining live-cell imaging and instant fixation by high pressure freezing followed by freeze substitution embedding, trimming and ultra-thin sectioning.
Section Tomography 3D Workflow
Section Tomography 3D Workflow
This workflow enables you to study the organization and interaction of biological structures within three dimensions in a defined volume. First, use high pressure freezing to fix your sample for increased structural preservation and minimisation of artefacts. This step is followed by trimming of the sample for downstream array tomography of ultra-thin serial sections. After staining with the EM AC20, proceed with the image analysis in the SEM.
Interested to know more?
Talk to our experts.
Do you prefer personal consulting? Show local contacts