M844
Surgical Microscopes
Products
Home
Leica Microsystems
M844

Ophthalmic microscope for advanced eye surgery
The M844 belongs to the premium class of ophthalmic surgical microscopes and provides an optimal solution particularly for advanced posterior and anterior segment surgery.
Combining APO OptiChrome optics and direct halogen illumination, the M844 provides crisp, bright, true-color images, even when operating with low light levels.
Innovative features such as the QuadZoom technology, double wing assistant bridge, and HD recording make it an ideal microscope for teaching institutes and university hospitals.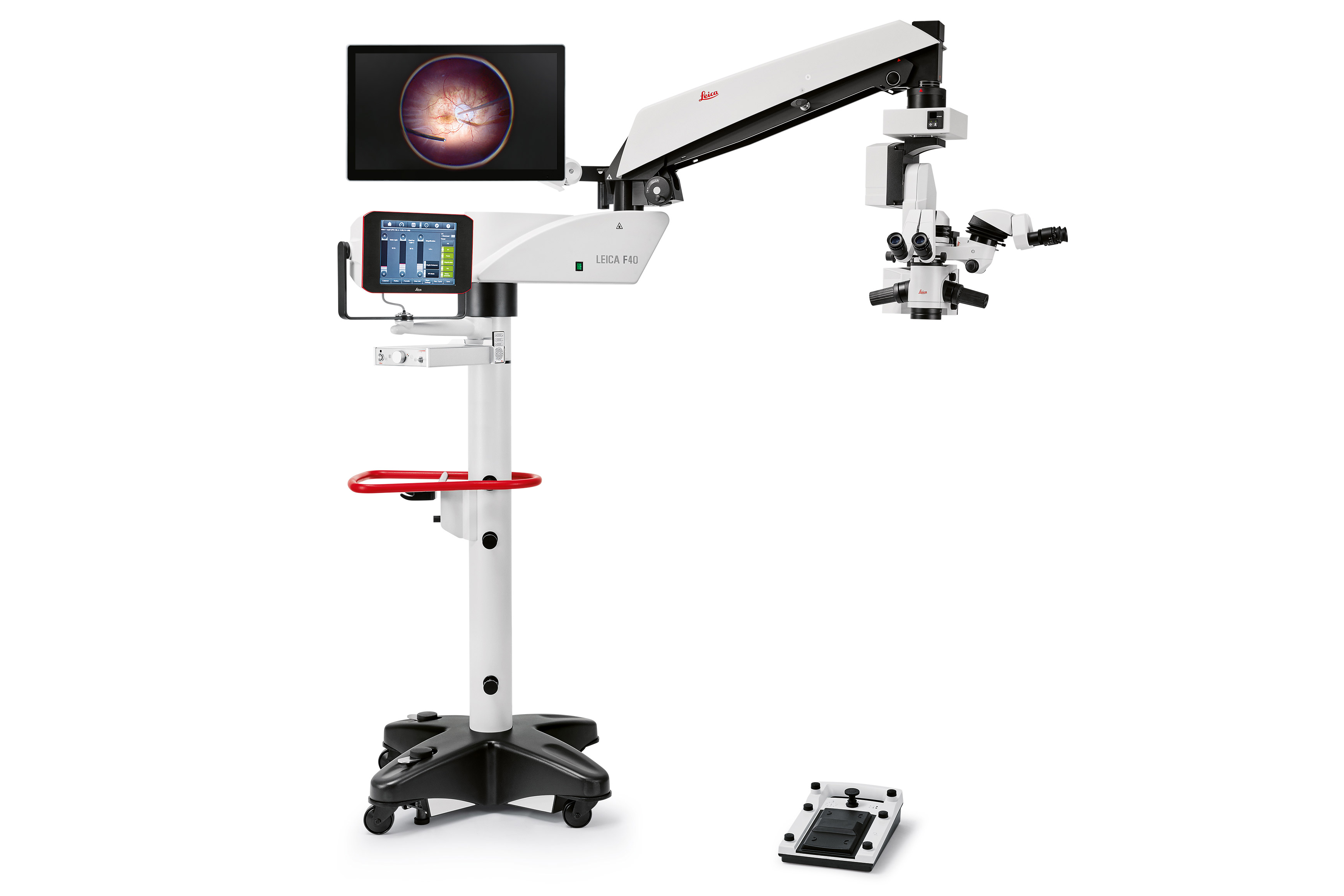 Interested to know more?
Talk to our experts.
Do you prefer personal consulting? Show local contacts