M320 O

Surgical Microscope with 4K Camera for Otolaryngology
For you and your patients
As an otolaryngologist, you take care of a wide variety of patients, very often children. You look at sensitive areas and know how important a stress-free treatment is for your patients.
The M320 supports you by
Increasing your insights thanks to the clear visualization of deep and narrow cavities
Reinforcing patient trust through sharing images or videos to illustrate diagnoses
Enhancing your comfort so that you work in an ergonomic posture and avoid physical strain
Not all products or services are approved or offered in every market and approved labeling and instructions may vary between countries. Please contact your local Leica representative for details.

Increase your insights: See what you need to see
With microscopically enhanced visualization you can see better into deep or narrow cavities. This helps you to manage your daily ENT work more precisely and efficiently.
Visualize deep channels thoroughly when placing a transtympanic aerator or removing foreign bodies, thanks to homogenous illumination with two LED light paths
Maneuver instruments confidently in narrow cavities thanks to great depth perception and high magnification
Differentiate tissues easily thanks to powerful LED illumination of the M320 with high color perception and reproduction
Image: Diagnostic ENT application picture, courtesy of Prof. Dr. Thomas Linder, Luzerner Kantonsspital, Lucerne, Switzerland.
Focus on what matters
The M320 delivers a crisp, bright, true-color image with impressive depth of field—a prerequisite for increased insights.
Stay focused on your patient and maintain efficiency and concentration, switching focus levels quickly and easily
Minimize workflow interruption thanks to the 5-step magnification changer
Increase accuracy and precision during examination, diagnosis, and minor outpatient procedures thanks to clear visualization that you can even document with 4K images or videos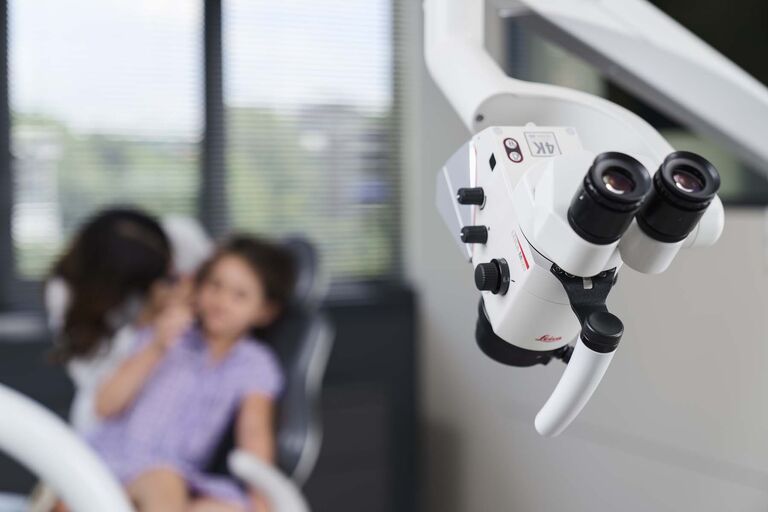 How the M320 supports you in diagnostic otolaryngology
Dr. Lucia Oriella Piccioni is an otorhinolaryngologist at the University San Raffaele in Milan, Italy.
She thinks microscopes to be essential in ENT, as enhanced, bright visualization allows ENT doctors to work more precisely.
She works with the M320 surgical microscope for diagnostic otolaryngology regularly.
Reinforce patient trust
Young patients and their parents can get nervous when visiting an ENT doctor. This is where the M320 with integrated 4K camera can help you strengthen trust.
With a number of viewing options, the M320 ENT microscope makes it easy to communicate with patients
If your patient is a child, use the images to explain your diagnosis to child and parents alike for better understanding
Use live images or videos to guide your patients through the steps of a procedure, alleviating their fear of the unknown
You can transfer the high-resolution 4K images easily to a PC for archiving in the patient files and for documentation of treatments.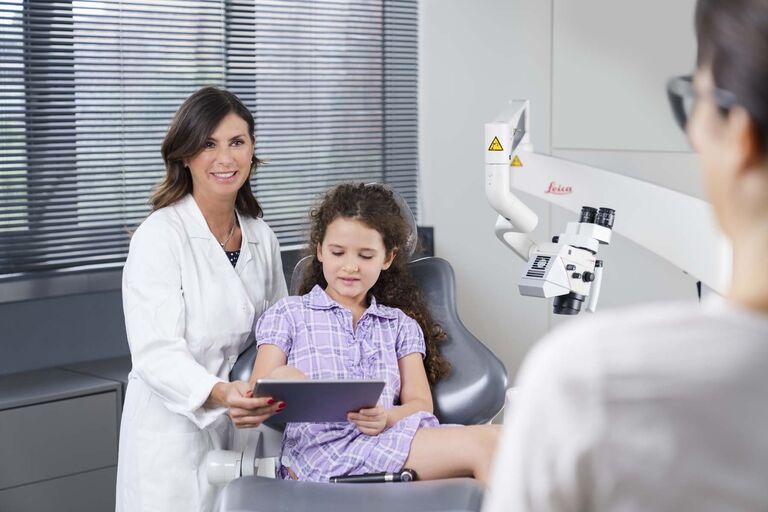 View, record, and share with the Leica View App
Stream the live view from the M320 microscope to a mobile device
Capture images and video directly from the mobile device
Access recorded pictures and videos form the SD card gallery of the microscope
Download assets to a mobile device to have them conveniently at hand for image-supported patient communication
The Leica View App is available free of charge. For iOS devices you can download it from the App Store and for Android from Google Play.
Only with optionally ordered WiFi-dongle. Streaming resolution to todays' generations of mobile devices: 720p30
Document in impressive image quality
Flexible image acquisition and viewing options
Start video or image recordings via remote control or directly on the microscope
Share images with your patient on a 4K monitor in order to illustrate the diagnosis and explain possible treatment options
Easy image transfer and storage
Store images and video in 4K quality conveniently on an SD card for easy transfer to a computer
Transfer images directly to your PC via USB connection and save them, e.g., in your patient files for easy revisiting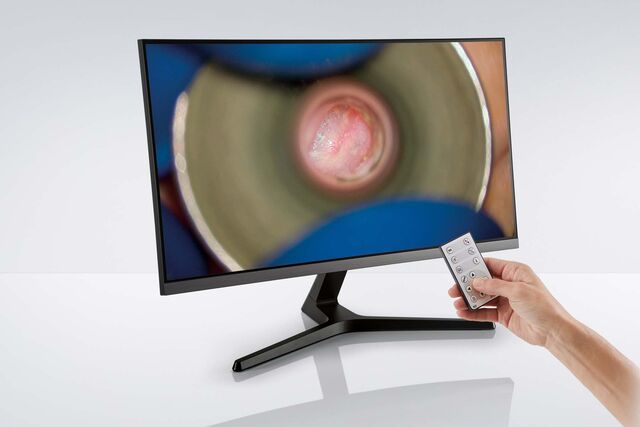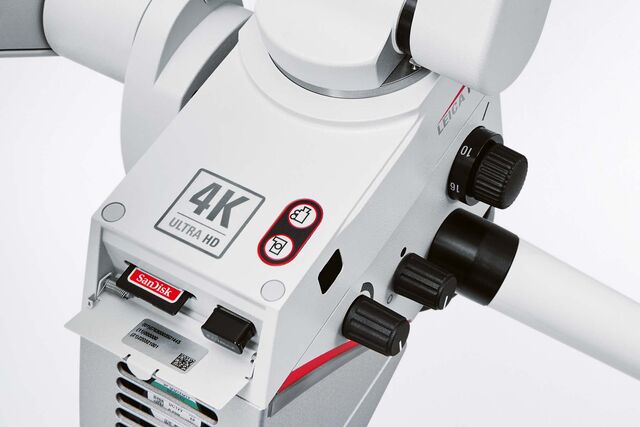 Share your expertise
The growing need for information opens new opportunities for sharing and documenting surgical examinations and procedures.
Use ultra-high resolution ENT pictures to share with peers and patients easily and conveniently
Share knowledge clearly and authentically
Use images and videos for training or consultation purposes, for professional publications, or on your website and social media channels

Enhance your comfort
Benefit from ergonomic microscope design, allowing you to work more efficiently and precisely in any ear, nose, or laryngeal procedure.
Ensure you are sitting comfortably. Leica Microsystems offers a choice of objective lenses, binocular tubes, and ergonomic accessories that suit your body frame, specialty, and working preference.
Also, enjoy the flexible image acquisition and viewing options via remote control, directly on the microscope, or via the Leica View App.
Physical comfort increases efficiency
Ensure you are working comfortably. Leica Microsystems offers a choice of binocular tubes to suit your body frame, specialty, and working preference.
Straight binocular tube - Work in comfortable standard position with a fixed viewing angle
Binocular tube for 30°–150° movement - Enjoy working more ergonomically with a tiltable viewing angle of 30°–150°
Binocular tube for 180° movement - Enhance comfort and flexibility through an even wider range of viewing angles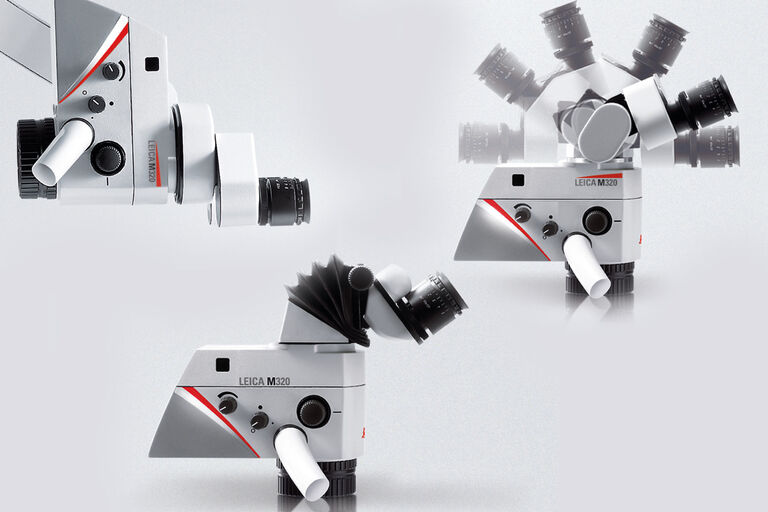 Stay Focused
The optional MultiFoc objective for the M320 allows you to switch quickly and easily between different focus levels during ENT examinations and treatments.
Simply adjust the working distance within the range from 200 mm to 300 mm by micro-movement of the adjustment knob, thus limiting the time and effort of refocusing.
Maintain efficiency and concentration, since you can work uninterruptedly
Retain a comfortable working position, since you need to move less
Position the adjustment knob on the right, left, or centrally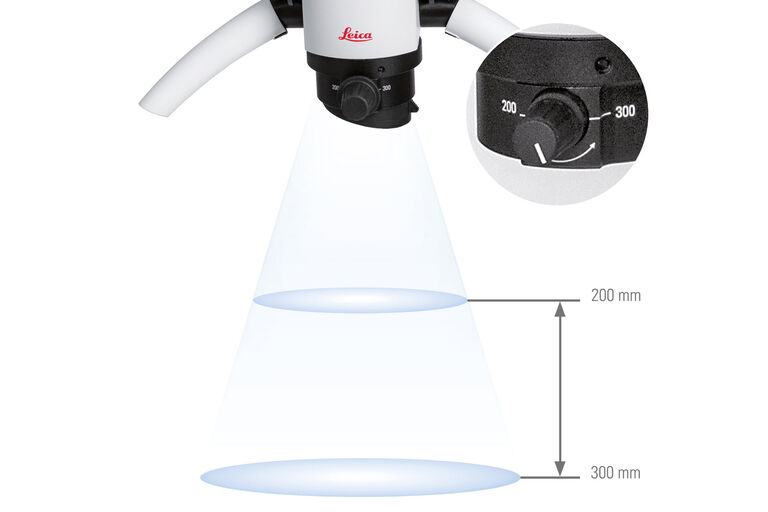 Strengthen your hygiene precautions
Hygiene is key in the medical field. To facilitate keeping the practice clean, the M320 has sleek surfaces, that can easily be wiped down. Handles can be removed and sterilized.
Avoid being sprayed from treatments by increasing the distance between you and your patient
Reduce infection risks thanks to antimicrobial microscope coating
Wipe the M320 down easily thanks to flat surfaces and internally routed cables
Ensure longevity even with regular autoclaving or other methods of sterilization as removable parts like handles are made from robust materials
Design your ideal workplace
The robust, yet flexible M320 adapts to individual working preferences and practice set-ups.
Choose from a variety of stands, e.g., ceiling, floor, or wall mounts
Choose either a perpendicular or inclined arm
Choose binoculars that best fit your viewing preferences
Enjoy easy maneuverability thanks to integrated cables
Position the microscope accurately thanks to easy adjustability
Last, but not least, you can keep cost of ownership low with LED illumination, thus avoiding costly replacement of fiber optics and cables.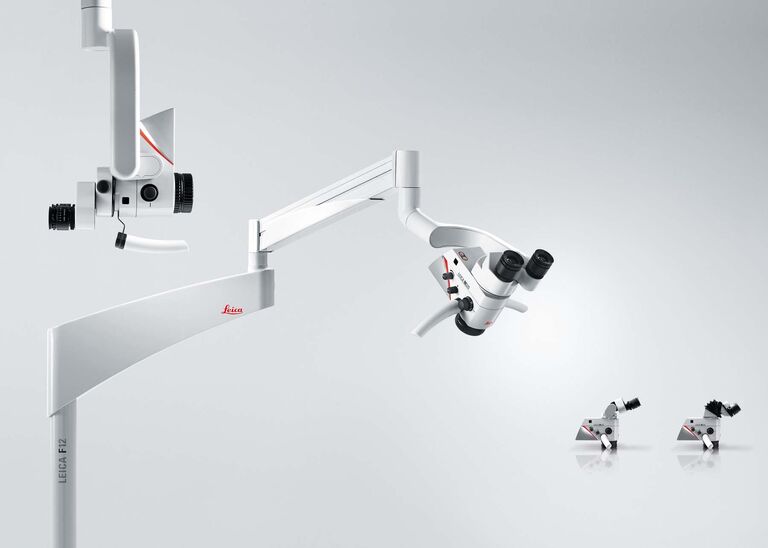 Interested to know more?
Talk to our experts.
Do you prefer personal consulting? Show local contacts