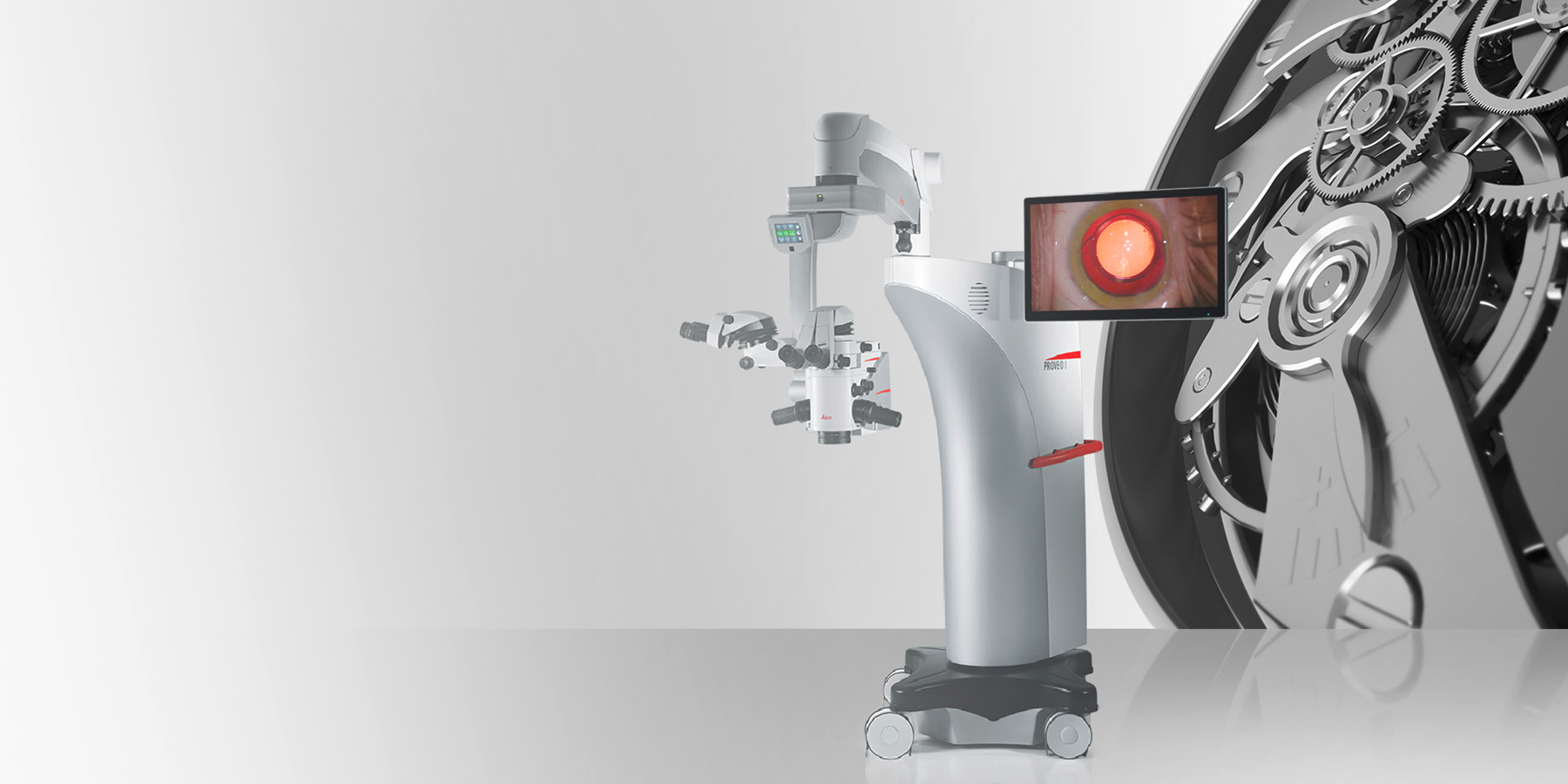 Proveo 8

Ophthalmic Microscope

The Proveo 8 ophthalmic microscope provides the exact image you need at each moment of your procedure. Like a precision timepiece every element of the Proveo 8 microscope interconnects and works in perfect synchrony to optimize your view.

Don't waste time re-adjusting your microscope during anterior or posterior surgery – work interruption-free with the Proveo 8.

*Please check with your local Leica Microsystems representative for product registration status.
More detail, less refocusing
See more detail in one view and reduce time-consuming refocusing thanks to groundbreaking FusionOptics technology from Leica Microsystems.
FusionOptics technology overcomes previous optical limitations by combining high resolution and depth of field. You benefit from one crisp, texture-rich image from the edge of a detached membrane to the retina.
The Technology of FusionOptics
Two separate beam paths
One beam path provides 40% increased depth of field
The other beam path provides high resolution
The brain merges the two images to a single optimal spatial image
Stable Red Reflex, Consistent Images
Focus on your cataract surgery and be confident that you'll have an constant, uncompromised view.
You can rely on stable red reflex and optimal image contrast thanks to CoAx 4, coaxial LED illumination.
Plus, all observers – surgeon, assistant, and camera – work with the same enhanced view during the entire surgical procedure.
Four individual coaxial beam paths and linked zoom system, deliver straight red reflex for all observers.
Adjust the illumination diameter to each individual patient's eye – so no light is lost. This means lower light can be used while still achieving maximum contrast.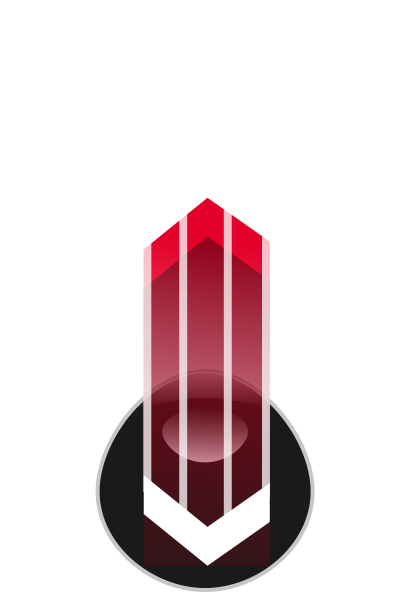 Focus on Perfection: Proveo 8 with built-in intraoperative EnFocus Optical Coherence Tomography (OCT)
Apply your skills with even greater confidence during complex anterior and posterior segment surgeries. EnFocus intraoperative OCT provides you:
Greater insight with bright, sharp images of previously hidden subsurface tissue details.
Immediate confirmation in real-time so you can see how ocular tissue is reacting to your surgical maneuvers.
Maximum freedom, because OCT is now fully integrated into your Proveo8 and into your workflow
More information on EnFocus intraoperative OCT
Options for anterior surgeries
Options for anterior surgeries
EnFocus Ultra-HD intraoperative OCT supports your surgical decisions with real-time, en face imaging during cornea surgery such as DMEK or DALK
Choose to operate "heads up" looking at a 3D monitor for enhanced workflow, comfort and teaching
Options for posterior surgeries
Options for posterior surgeries
The contact-free BIOM 5 wide-angle viewing accessory from Oculus offers precise and efficient synchronized focusing
The RUV800 is also available for wide-angle viewing and external slit illumination aids precise steroscopic visualization during vitreous surgery
EnFocus Ultra-HD intrasurgical OCT delivers high-resolution, en face imaging which can aid decisions during surgeries such as retinoblastoma or membrane peeling
Choose to operate "heads up" looking at a 3D monitor for enhanced workflow, comfort and teaching
Workflow support
The Proveo 8 microscope anticipates your needs in the OR and responds without hesitation, for a smooth, uninterrupted workflow.
Pre-program settings for light, focus, and magnification according to procedure and surgery phase, then change with just a tap of the footswitch
Select Quick Focus to switch between two focal planes and Quick Tilt for speed in glaucoma cases
Save precious time between surgeries thanks to intuitive set-up and automatic reset when the swing arm is moved up
Confirm your settings with just one glance to the surgeon information panel above the oculars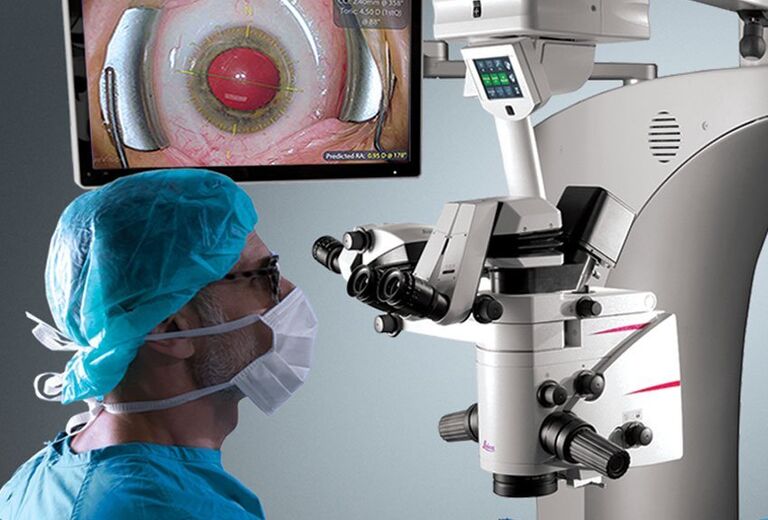 Responsive to your OR needs
Comfort during surgery can influence your concentration and efficiency. The Proveo 8 has been designed to adapt to your individual physical requirements as well as responding to the space restrictions of your OR.
Choose from a large selection of binoculars and objective lenses to suit the needs of you and your assistant
Easily achieve an unrestricted, natural working position due to a very long reach of up to 1086 mm
Crowded or small OR? No problem, the floor stand has a small footprint of only 680 mm x 680 mm and is easily repositioned as needed, while the ceiling mount frees up floor space, and the ceiling telescope mount offers the most compact option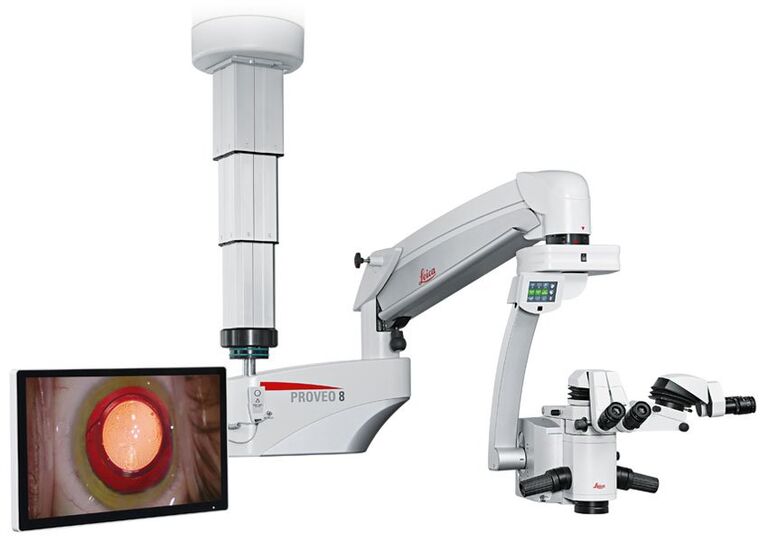 Interested to know more?
Talk to our experts.
Do you prefer personal consulting? Show local contacts