Natalie Belsey , Dr.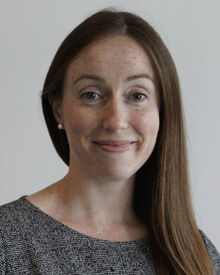 Natalie Belsey is a Senior Lecturer in Chemical & Process Engineering at the University of Surrey, and a Senior Research Scientist at the National Physical Laboratory (NPL) in the Surface Technology Group. Natalie's research is focused on the application of optical spectroscopies, in particular stimulated Raman scattering (SRS) microscopy to study formulated products and their fate post-application to the skin.
Natalie obtained her MChem in 2005 from the University of Oxford, where she remained for her doctorate. In 2013 she joined the University of Bath to undertake postdoctoral research before joining NPL in 2013. She is a fellow of the Royal Society of Chemistry, a Chartered Chemist, and a Fellow of the Community for Analytical Measurement Science (CAMS).
Creams, pastes, gels, emulsions, and tablets are ubiquitous across a wide range of manufacturing sectors from pharmaceuticals and consumer health products to agrochemicals and paint. To improve…