Leica TCS SMD FLCS
Confocal Microscopes
Products
Home
Leica Microsystems
The Leica TCS SMD FLCS is part of the Leica TCS SMD Series. It integrates hardware and software from PicoQuant with the high-end confocal system Leica TCS SP5 II.
This single molecule detection system ensures the highest flexibility in biophysics by conveniently combining FCS (Fluorescence Correlation Spectroscopy) and FLIM (Fluorescence Lifetime Imaging) in one system.
Common detectors and the identical data format allow new ways of data analysis, such as gated FCS and FLCS. With the Leica TCS SMD FLCS the researcher can extract a variety of information from a single measurement.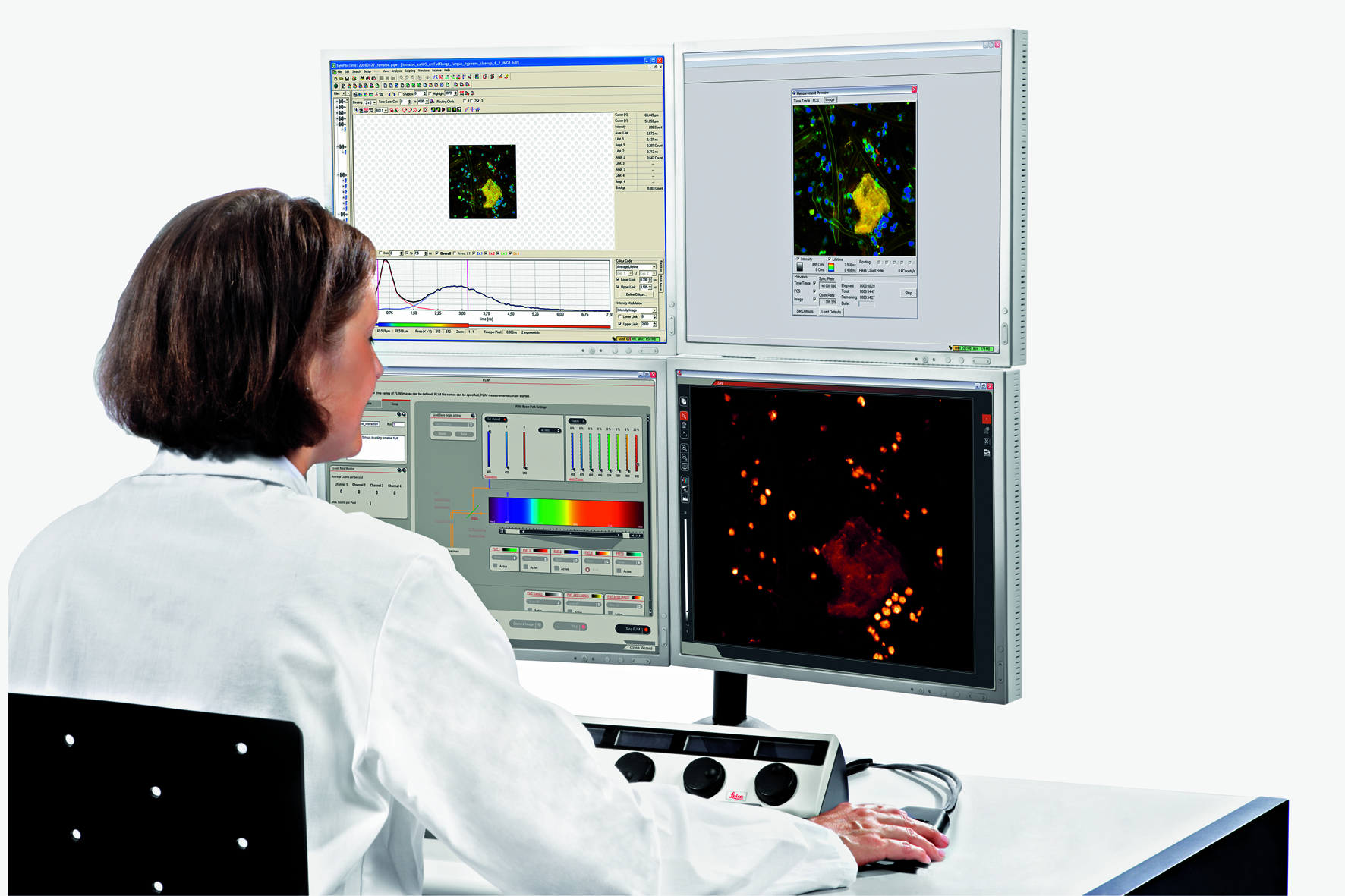 Interested to know more?
Talk to our experts.
Do you prefer personal consulting? Show local contacts