Leica TCS SP5 X
Confocal Microscopes
Products
Home
Leica Microsystems
Leica TCS SP5 X

Tune into any Excitation with Supercontinuum Confocal
With the Leica TCS SP5 X researchers can tune excitation wavelengths to perfectly match fluorophores, reduce laser power, and increase viability for long live cell experiments.
The tunability of excitation and detection, allows acquiring complete excitation emission spectra. With this spectral information, any dye can now be optimally excited with minimum cross-excitation and specimen damage. Up to eight excitation lines can be used simultaneously.
The pulsed White Light Laser (WLL) supplies also excitation light for FLIM. The fluorescence lifetime provides information about the direct environment of a molecule, like local pH or binding to another molecule.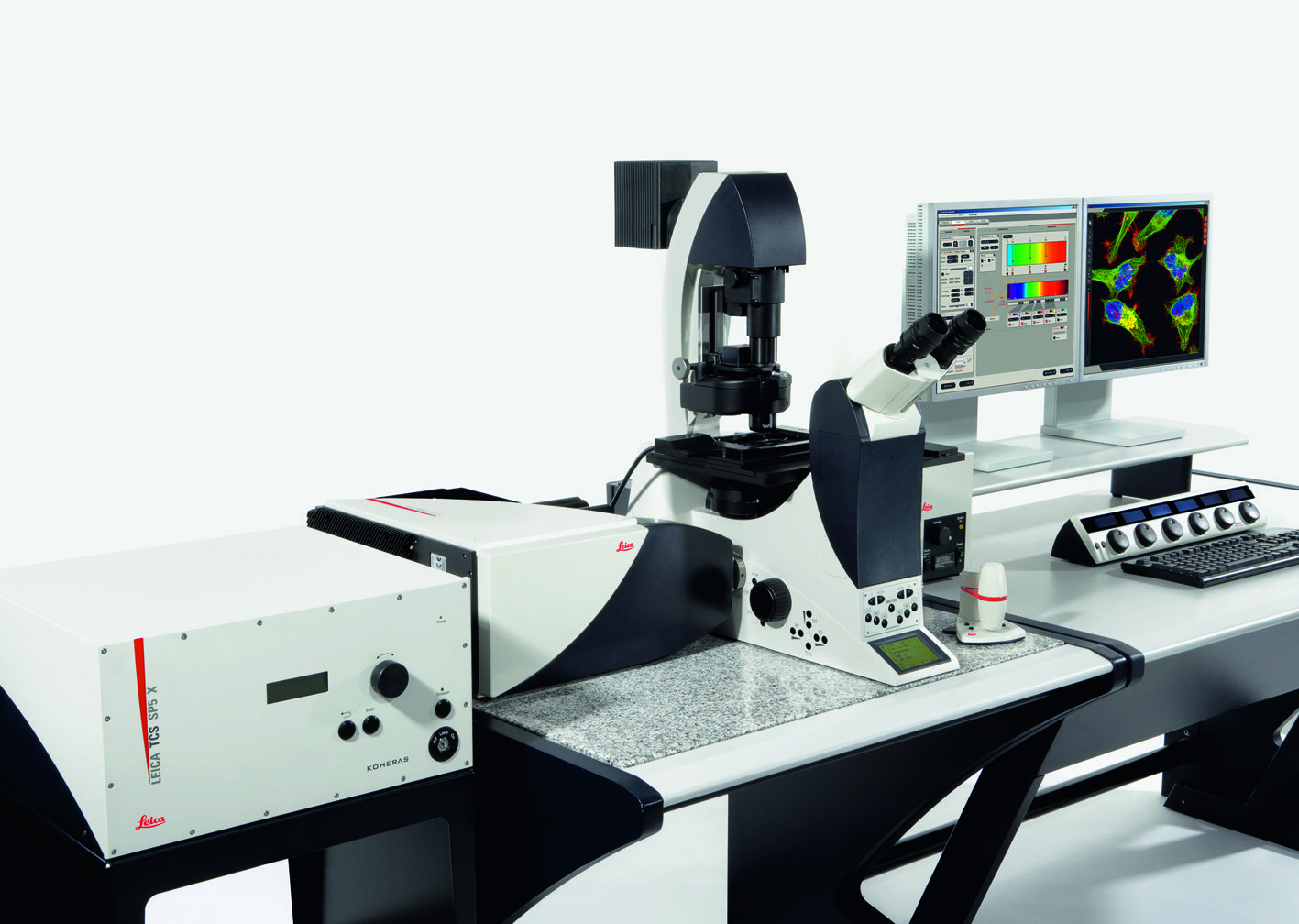 Interested to know more?
Talk to our experts.
Do you prefer personal consulting? Show local contacts