Leica DM300
Upright
Light Microscopes
Products
Home
Leica Microsystems
Monocular, binocular or trinocular educational microscope for life science courses
Leica DM300
For slightly more advanced students in biology or 2-4 year college life science classrooms, the Leica DM300 compound microscope is compact, maintenance-free and easy to use to provide trouble free operation each day.
Equipped with a mechanical stage to accommodate two specimen slides and labelled Abbe condenser, the DM300 can be configured with rotatable monocular or binocular tubes for shared viewing and easy storage. Trinocular tube is also possible to go digital.
With 165 years of microscope design and manufacturing experience, the Leica DM300 student microscope provides students with the capabilities they need to study the finest details in all the Life Sciences.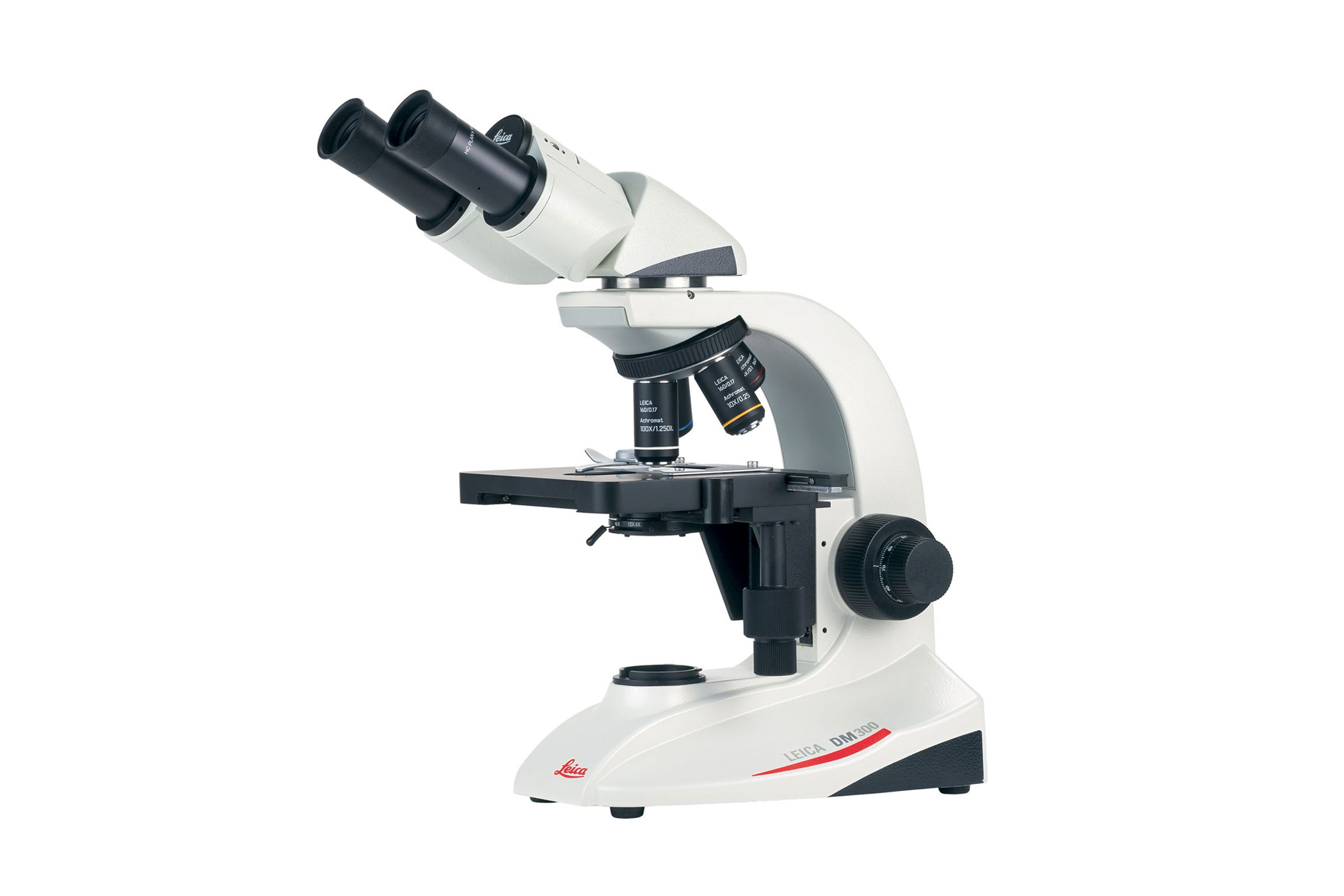 Maintenance free
Maintenance free, sealed, brass shaft, focus mechanism; the same design that is used in our Clinical Microscopes provides accurate focusing control over the life of the microscope.
Bright Illumination
Leica EZLite™ LED illumination saves the cost of replacement lamps and provides a cool white light for over 20 years of average use at 80% lower energy consumption.
Compact Size
Compact size with small footprint for easy storage and easy carrying.


Mechanical Stage
Built in mechanical stage with low position X/Y controls for accurate specimen movement at high magnifications and the ability to accommodate two specimen slides.