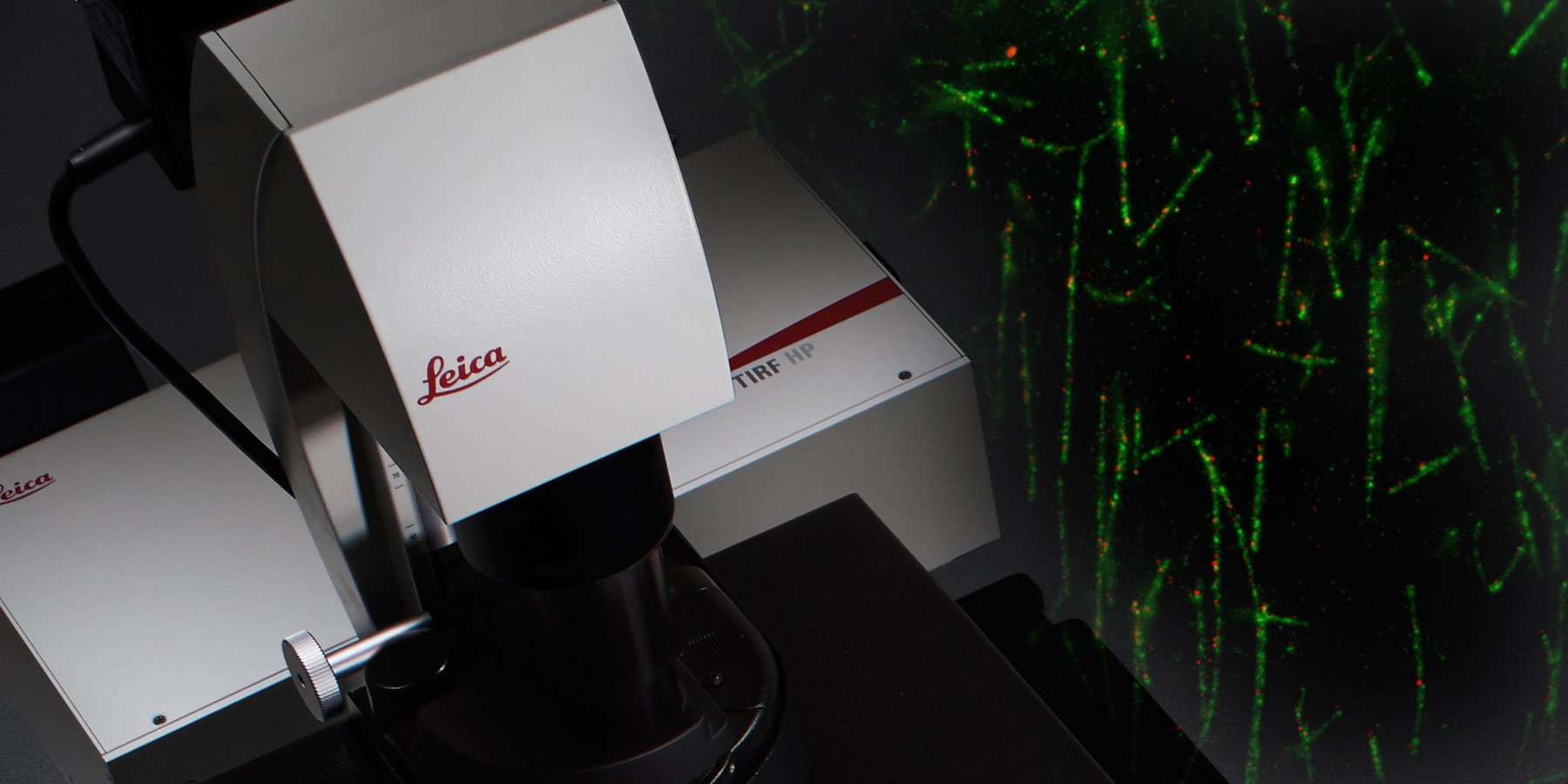 Infinity TIRF

DMi8 S module
See the Hidden
Observe samples with outstanding clarity, control, and confidence with DMi8 S and Infinity TIRF. For dynamic processes at the cell surface, TIRF (Total Internal Reflection Fluorescence) microscopy is the method of choice to visualize single molecules with super-resolution by maximizing the fluorescent signal-to-noise ratio.
The Infinity TIRF module delivers versatile application possibilities with simultaneous multi-color EPI, Hi-Lo and TIRF illumination capability, as well as a high power illumination option for super-resolution applications.
Reveal the missing links in your cells.
Focus on the cell
Take the mystery out of setting up a TIRF experiment with the fully automated Infinity TIRF.
Sample-specific alignment and calibration via integrated sensors ensure that your results are consistent and reproducible.
Integration with LAS X
Full integration with LAS X software helps you minimize setup and training time so that you can get to what really matters: your experiment.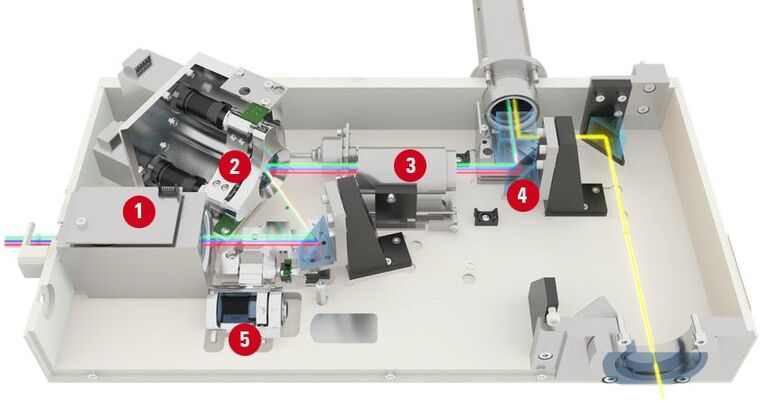 Life in colors
The Infinity TIRF can be used with the wide range of available widefield lasers, so you can see the entire spectrum of fluorescence.
Get the whole story of dynamic live processes in your cells with simultaneous multiple-color imaging.
Lasers available
1-5 laser lines
405-640nm
60-150mW
Find the best angle
Every samples is unique and our technology is designed to work with distinct samples.
Look at cells from every angle to find the best imaging conditions.
The Infinity TIRF module includes azimuth shifting capability so that you can find the perfect image of your sample every time.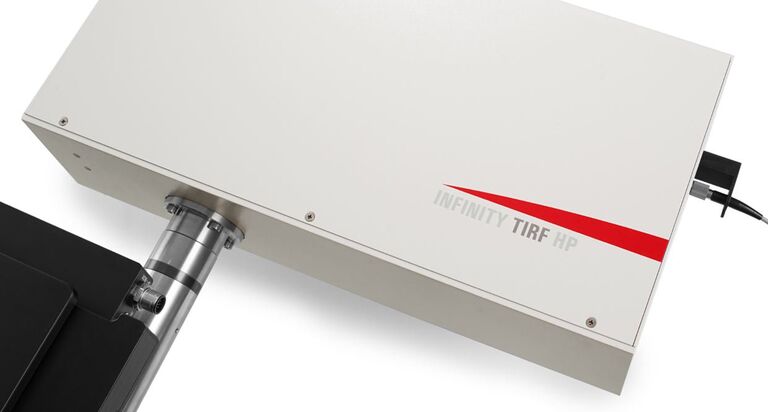 Super-resolution
Supercharge your system with super-resolution and nanoscopy capabilities. Choose the Infinity TIRF High Power (HP) system to give you the ability to achieve multi-color single molecule resolution at the cell surface to resolve structures involved in receptor trafficking, synaptic organization, or cell adhesion.
With the high-powered lasers option, you can image and analyze down to 20nm resolution with techniques such as single molecule particle tracking, GSD, dSTORM and uPaint.
Multimodal widefield imaging system
Create a multimodal widefield imaging system by combining the Infinity TIRF with the DMi8 inverted microscope system to expand your research capabilities.
Combine applications like TIRF, FRAP, photoswitching, ablation, optogenetics and many more to reveal more details in your dynamic molecular processes than ever before.
Expand your application flexibility even more by adding the Infinity TIRF module to the SP8 confocal system.
Interested to know more?
Talk to our experts.
Do you prefer personal consulting? Show local contacts