Leica LED5000 NVI
Illumination
Microscope Parts & Accessories
Products
Home
Leica Microsystems
Extremely high-performance LED vertical illuminator for recesses and holes
Leica LED5000 NVI
The Leica LED5000 NVI is extremely high-performance thanks to its two integrated high-output LEDs. The light is generated nearly parallel to the microscope's beam path and is thereby optimally aligned with the focal plane. This makes it particularly good for checking deep holes and bores.
The optional polarization set enables effective verification of high-gloss samples. The integrated filter insert makes it possible to adjust the light color to the user's habits. This means the light characteristic of a halogen light source can be produced.
If you are working with a high-performance stereo microscope with high-magnification objectives (magnification of 1.6x or 2.0x), the illuminator provides excellent illumination at the smallest working distances.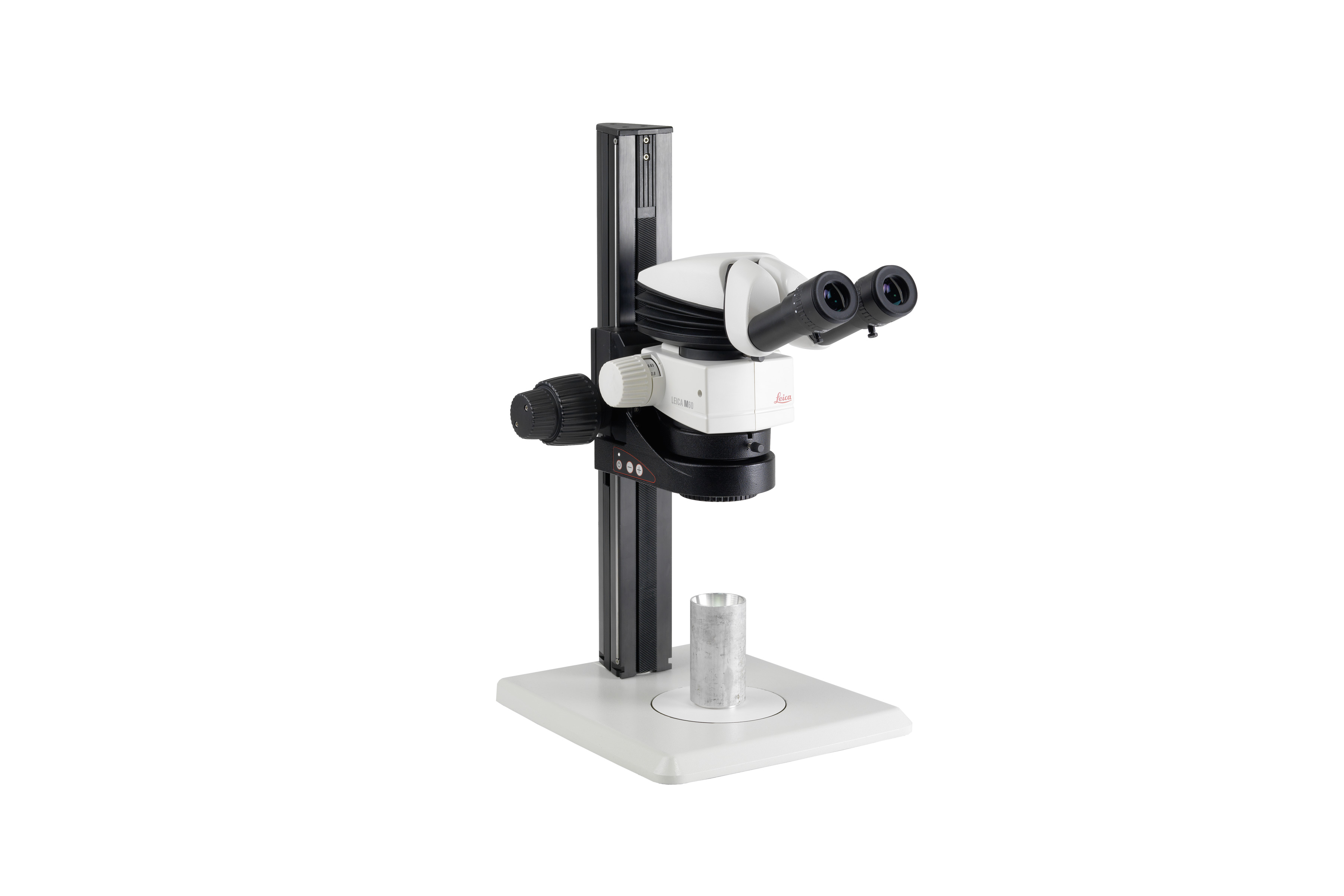 Extremely high-performance LEDs
2 high-output LEDs are extremely high-performance and effectively illuminate deep holes and bores. Perfectly for objectives with long working distances.
Compact, well-integrated design
The integrated control element and compact design do not take up any more space on the work table.
For high-performance stereo microscopes
For high-performance stereo microscopes, the Leica LED5000 NVI enables illumination of the specimen at very low working distances.
Polarization set
With the optionally available polarization set, you can minimize reflections on metallic surfaces, which increases the efficiency during routine inspections.
Efficient quality control
Excellent, high-performance illumination for standardized quality control processes.
Highest modularity
The Leica LED5000 NVI can be combined with other illumination components and can be used flexibly.