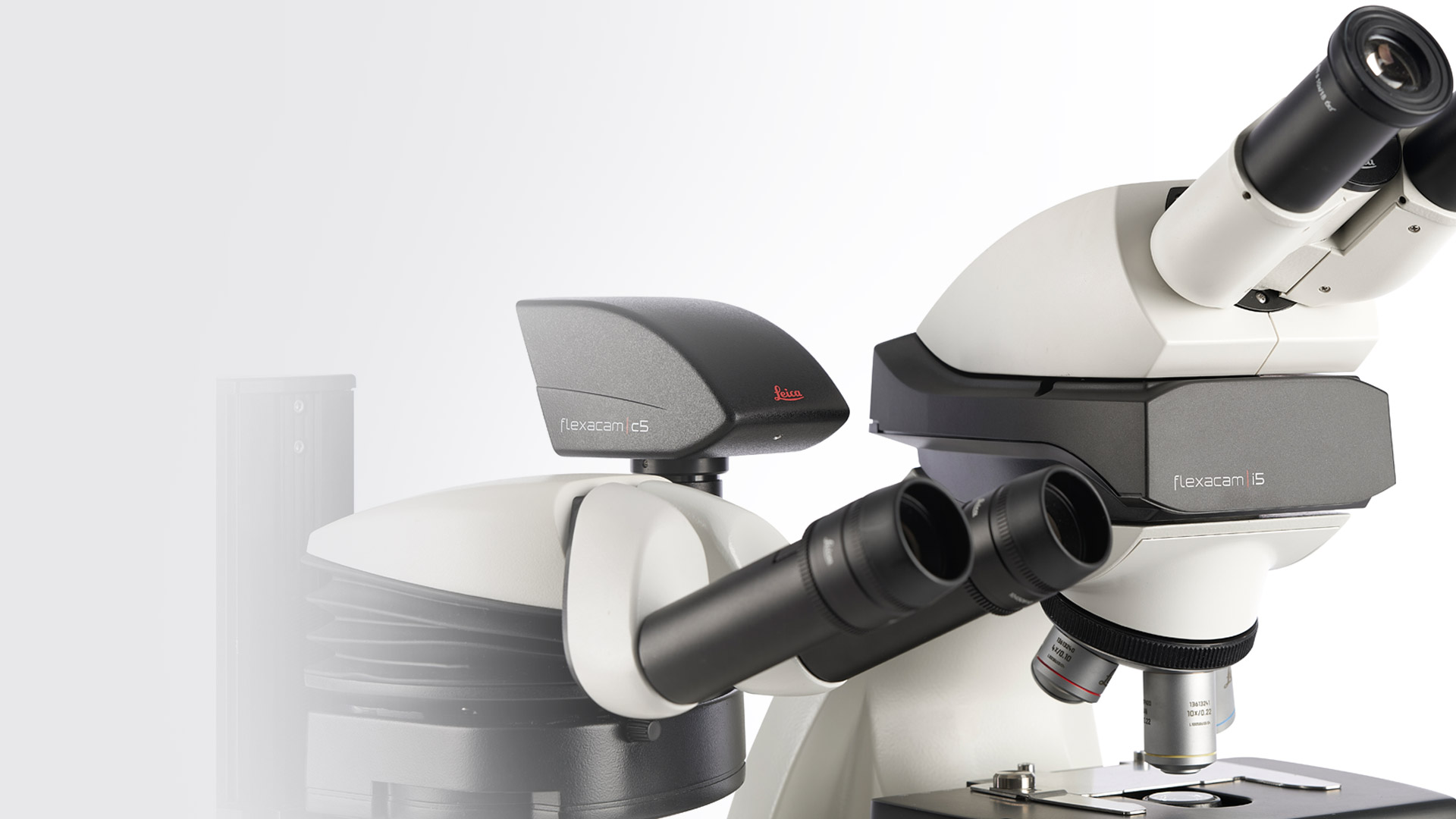 Flexacam c5 & i5

Microscope Cameras

With Flexacam microscope cameras, you can see the fine sample details you need to see with precise colors and high resolution. Viewing, documenting, and sharing microscope images of your samples the way you want allows you to work flexibly.

The cameras are powered by the Enersight software platform, so that you can enjoy an easy-to-use and consistent interface.
Get the details fast
Reveal fine details of your sample and capture images in high resolution thanks to the 12-megapixel CMOS sensor.
Differentiate details quickly and clearly due to the fast auto exposure – even when switching between bright and dark samples.
Visualize sample movements clearly and smoothly on the monitor, facilitated by the high frame rate of up to 60 fps.
Work the way you want to
Flexacam microscope cameras are powered by the Enersight software platform. This allows you to work your way – whatever fits you best.
Choose your preferred operation mode
Stand-alone mode without a PC, directly connected to a monitor for on-screen display (OSD)
Tablet or smartphone using the Enersight Mobile app
PC or laptop using the Enersight Desktop app
Take advantage of a consistent operation
Powered by Enersight software platform:
Inspect, compare, measure, and share seamlessly on a single intuitive interface, regardless of how or where you do it.
Reduce the need for training and supervision and make decisions as a team more easily.
Choose from two Flexacam cameras
Interested to know more?
Talk to our experts. We are happy to answer all your questions and concerns.
Contact Us
Do you prefer personal consulting? Show local contacts