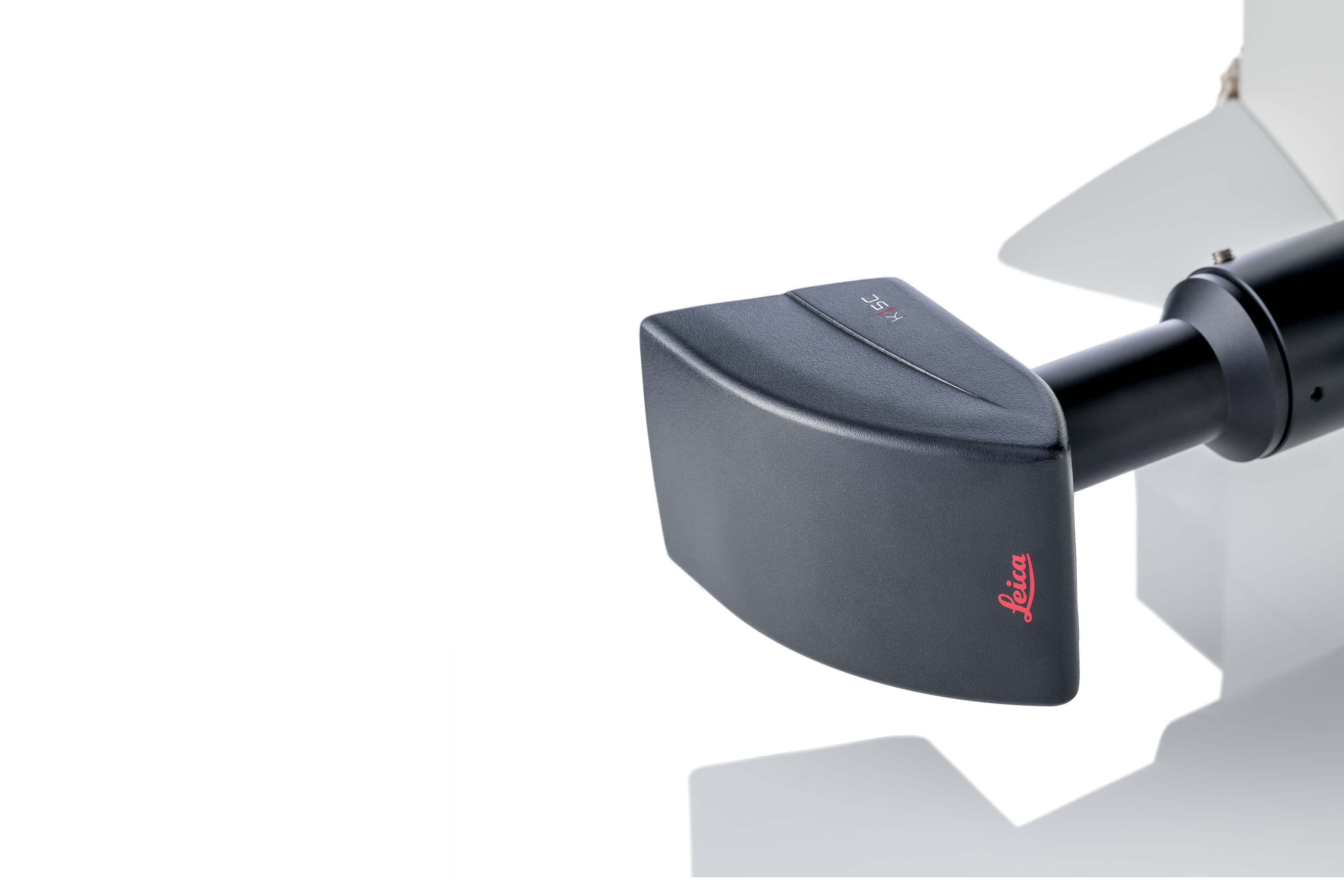 The powerful, focused research choice
The Color CMOS Camera
K5C
When small details make all the difference, the K5C microscope camera gives you the power to find them. The color CMOS camera of choice for the materials and life science research expert, the K5C helps you to distinguish, study and document the small details in high resolution.
The K5C enables you to capture high-resolution images at any magnification level due to its 20 MP CMOS sensor. You'll get insights and results for live images fast, thanks to the frame rate of 32 fps, helping you use speed to your imaging advantage.
Your benefits
Distinguish, study and document small differences
Capture more in a single shot
See changes immediately in your live image
Capture high-resolution images at any magnification level
Even when you need to examine your samples under low magnification, the K5C allows you not only to reveal fine detail, but also see that detail in both light and dark areas at the same time.
Distinguish, study and document small differences
With its high-resolution CMOS sensor, you will be able to see and document extremely subtle differences in color, and the optical performance of your microscope system will not be limited by the camera.
Capture more in a single shot
The K5C color CMOS camera, with its 20 megapixel (MP) sensor offers high resolution, allowing you to capture everything within a single image.
Zoom into your image post-capture and get the same amount of data in fewer images compared to many industry-typical cameras with 5 MP resolution.
Use speed to your imaging advantage
See changes immediately in your live image
Enjoy high speed live images thanks to the K5C camera's 32 frames per second (fps) for fast focusing and positioning of your sample.
Because it takes less than 1 second for automatic determination of the correct exposure for your image, you can see the details immediately after focussing or applying a magnification change.
Setup made easy
The design of the K5C will make setup and focusing of your samples convenient and intuitive, saving you time.
Choose your work style with the K5C CMOS camera
Easily connect with notebooks and PCs via USB 3.0 interface
Single connection for power and data transfer
Enjoy fast live images on the screen while focusing
The K5C is compatible with both versions of the Leica Application Suite software (LAS and LAS X) and its expert modules which help you to document your samples accurately.
Compatible with TWAIN
TWAIN is a protocol that enables communication between software and selected Leica Microsystems microscope cameras. It allows you to process images with your preferred software later on.
Take advantage of your camera's TWAIN capability to control the camera, acquire images, and transfer image data to various repositories for analysis and archiving. For example, easily store images to your Laboratory/Hospital Information Management System (LIS/HIS/LIMS).
Interested to know more?
Talk to our experts. We are happy to answer all your questions and concerns.
Contact Us
Do you prefer personal consulting?