EM GP2

Automatic Plunge Freezer
Outstanding reproducibility and sample quality
The updated version of the EM GP automatic plunge freezer is based on our motto 'with the users for the user' in combining performance and flexibility in a practically-relevant way.
The EM GP2 plunge freezes fluid or extremely thin samples spread on an electron microscopy grid into liquid ethane after removing excess fluid by automatic blotting.
Prior to freezing the sample is maintained in a temperature and humidity controlled environmental chamber, adjustable between +4°C and +60°C and room humidity to 99 %.
Reproducible Results Within Minutes
Micrographs A and B show images of microtubules acquired at 20000x (A) and 39000x (B) nominal magnification in the hiles of the perforated carbon film. The ice is free of exogenous contamination, the protofilaments and the individual tubulin subunits are clearly visible along the length of the microtubules.
Courtesy of Dr. Guenter Resch, Nexperion e.U. - Solutions for Electron Microscopy; Dr. Thomas Heuser and Marlene Brandstetter, Vienna, Biocenter Core Facilities GmbH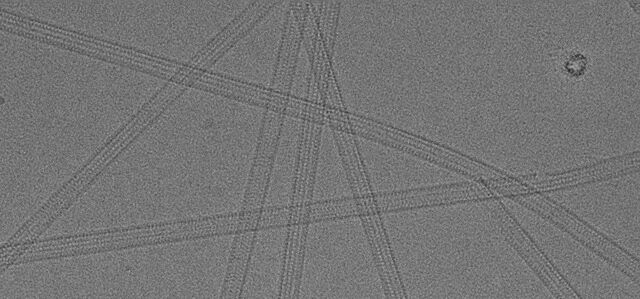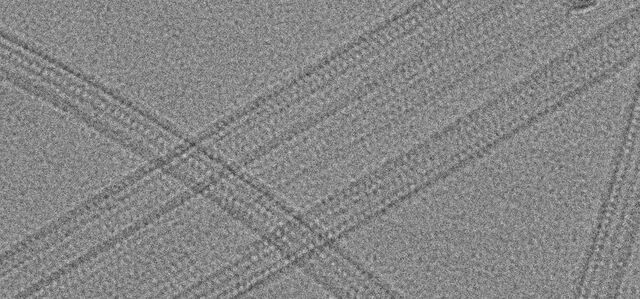 Flexibility
Depending on your needs the EM GP2 automatic plunge freezer can be configured individually by using different blotting types and parameters:
Sensor controlled blotting
Automated or manual single, double and multiple blotting
Environmental parameter – Temperature and Humidity
Blotting Parameter – Pre-Blot, Blot, Post-Blot time, Blot and Transfer Positions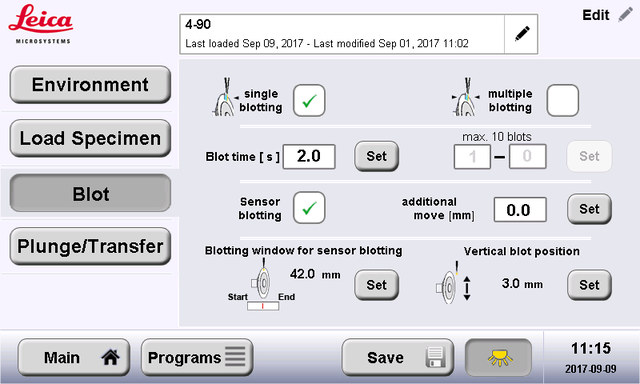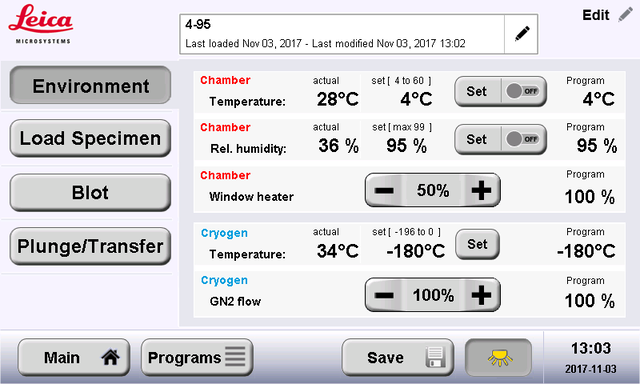 Interested to know more?
Talk to our experts.
Do you prefer personal consulting? Show local contacts