Leica M525 OH4
Surgical Microscopes
Products
Home
Leica Microsystems
Leica M525 OH4

High-performance surgical microscope

Archived Product

This item has been phased out and is no longer available. Please contact us using the button below to enquire about recent alternative products that may suit your needs.
The Leica OH4 surgical microscope provides superior reach, height, and clearance. The Leica OH4 floorstand, designed by our partner Mitaka, moves easily and when the brakes are released, the microscope stabilizes in only 1.5 seconds and remains vibration free.
By integrating new glass, glass coatings, and design parameters, high-resolution APO OptiChrome technology delivers an expanded working distance and greater depth of focus. In combination with the innovative light management systems BrightCare and AutoIris you can operate and safe light levels and still see more than ever before.
The M525 OH4 also offers FL800 and FL400 fluorescence for intraoperative visualization of blood flow and tumor tissue.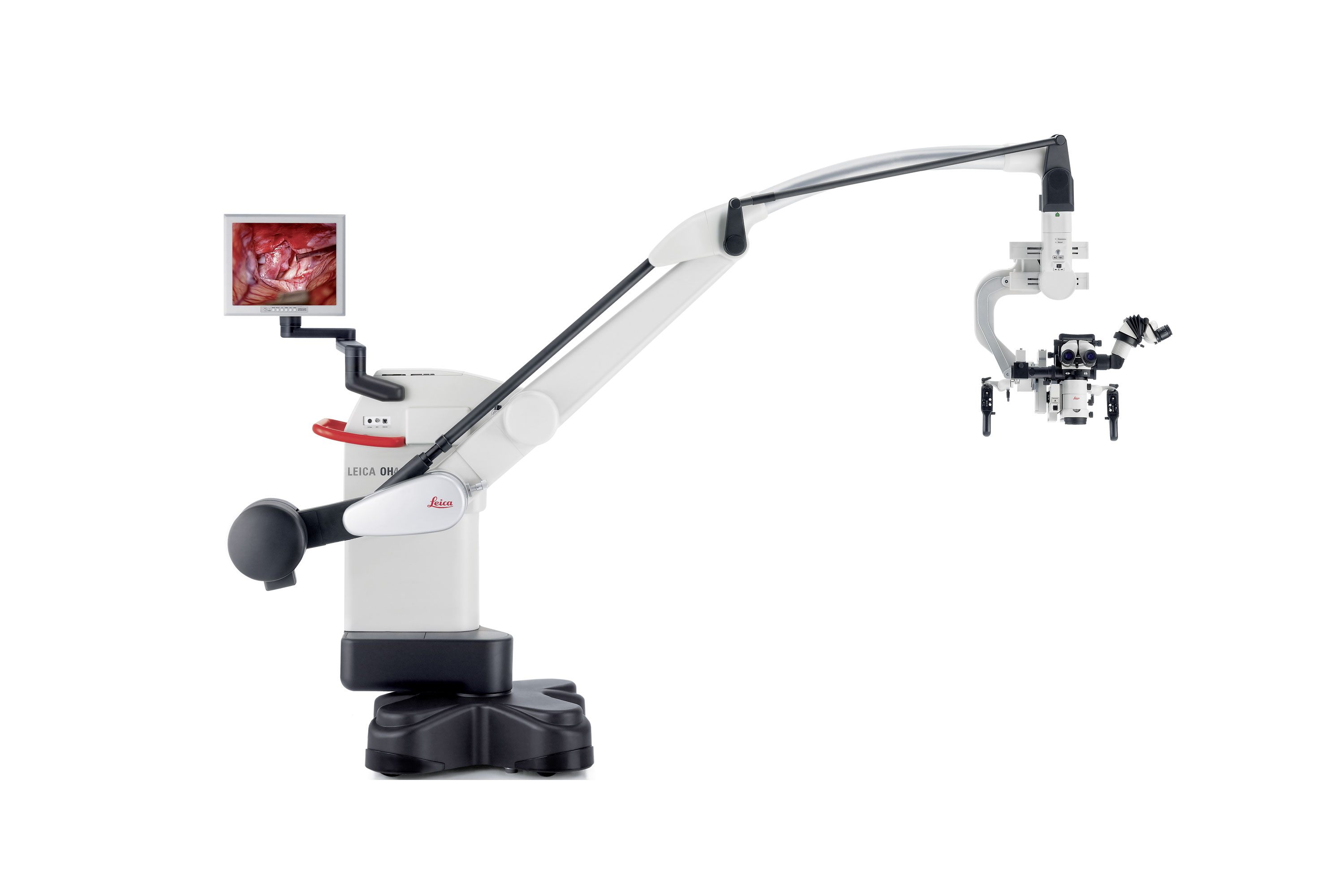 Interested to know more?
Talk to our experts.
Do you prefer personal consulting? Show local contacts