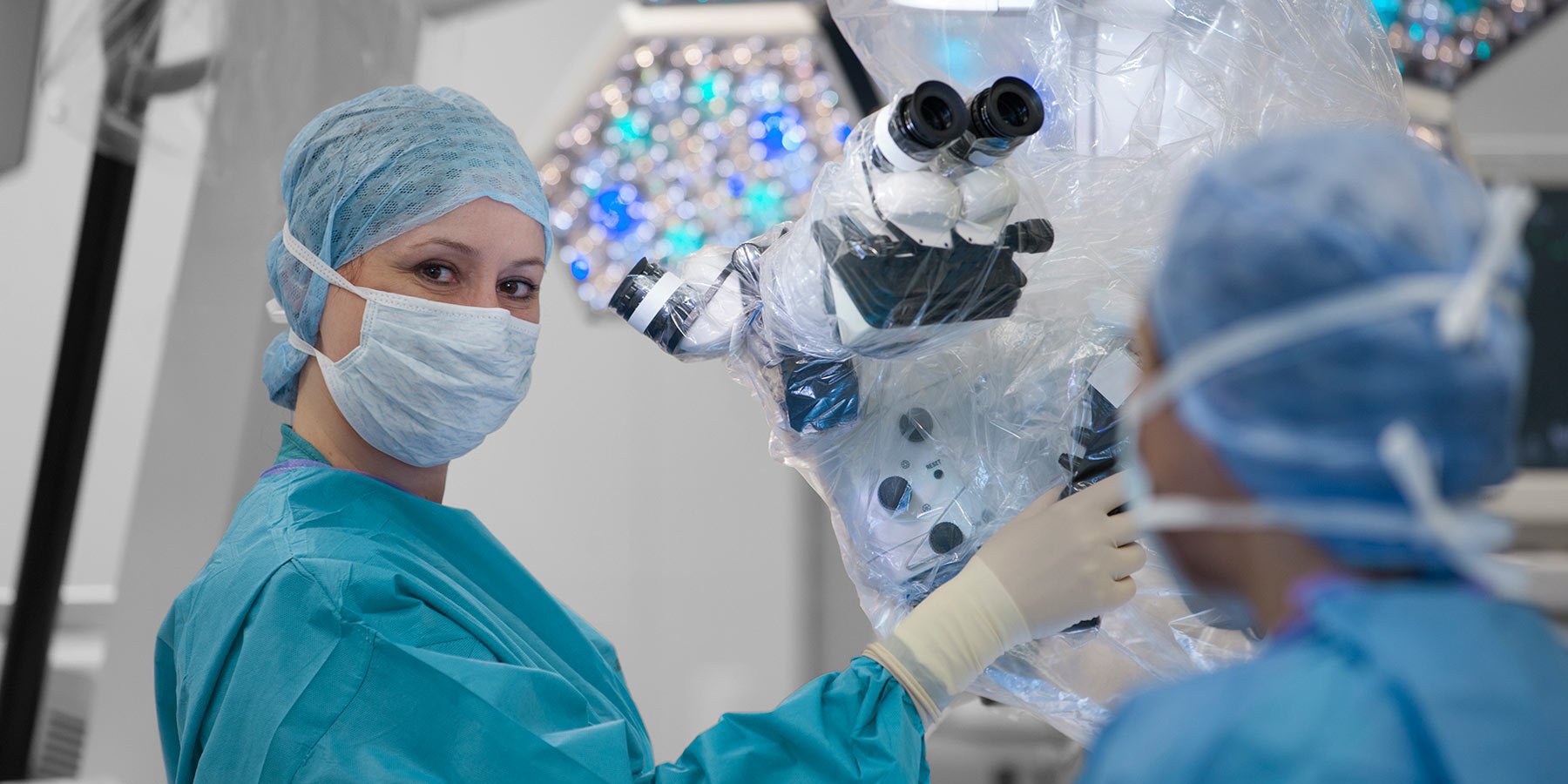 Leica M530 OHX ENT

Premium surgical microscope for ENT
Patient care within reach
You are always striving to reach the best possible patient outcome. To achieve this you need to see every detail even in narrow channels and to freely maneuver yourself and your instruments. The Leica M530 OHX for ENT offers exclusive FusionOptics technology for stunning visualization in a purpose-designed otolaryngology configuration. Outstanding overhead reach and smooth positioning deliver the flexibility you need. Reach for the best patient care, reach for the Leica M530 OHX ENT microscope.
Not available in Japan.
Maneuver With Ease
Work freely and comfortably even in a crowded ENT OR thanks to a long-reaching overhead stand, lightweight, effortless positioning, and large free working distance.
Superior overhead clearance and 36% longer reach than competitive products, for positioning flexibility and space to work
Compact footprint to maximize OR space
Easily maneuver instruments thanks to the large 600 mm working distance
Fast stabilization at all angles keeps workflow interruptions to a minimum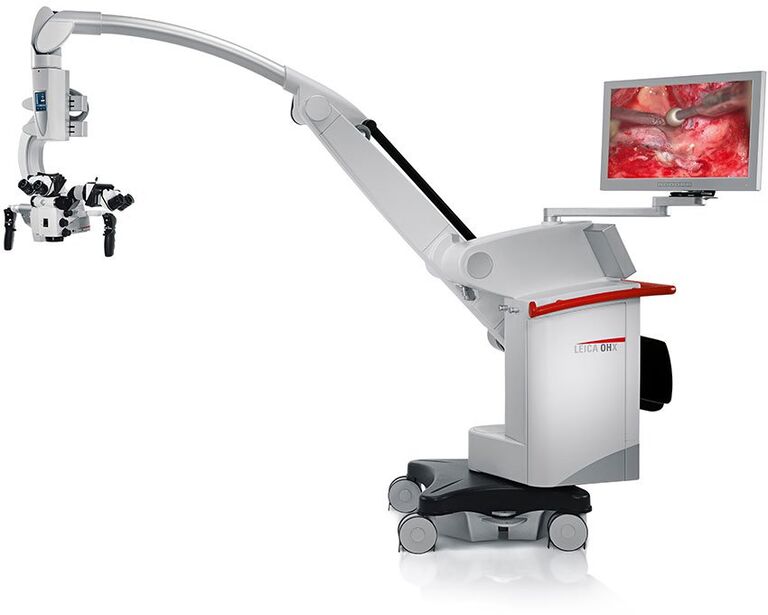 Feel the Ergonomic Benefits
The Leica M530 OHX was designed with the comfort of you and your assistant in mind. Choose from a range of binoculars, all with 360°rotation so whatever the angle of view, you remain upright.
The compact optics carrier design allows for increased proximity to the operative site and ensures your arms are not overextended. Not only can you maintain a comfortable working position but you can also avoid harsh, repetitive movements thanks to the microscope's lightweight, precise movement.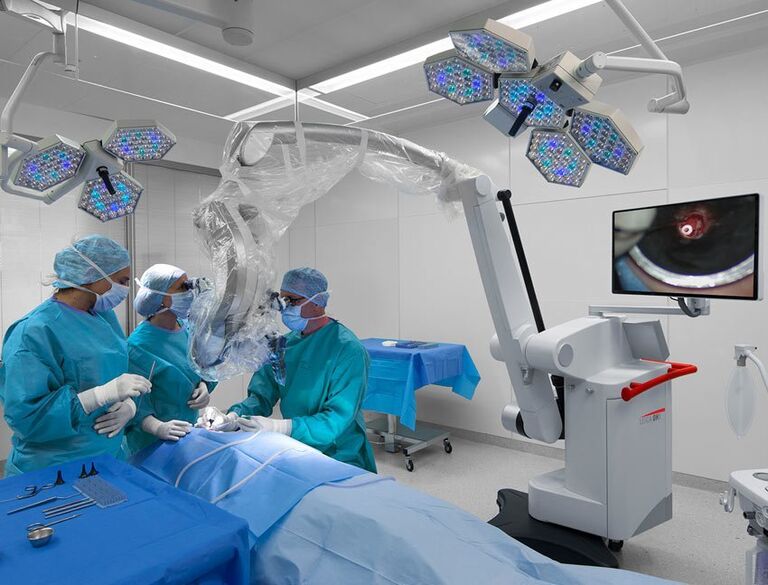 See More With FusionOptics
FusionOptics, the groundbreaking technology from Leica Microsystems, unites an enhanced depth of field with high resolution to create an optimal view of the surgical field.
A larger area in full focus also means that there is less need to refocus the microscope which helps to streamline workflow:
The Technology of FusionOptics
Two separate beam paths
One beam path provides depth of field
One beam path provides high resolution
The brain merges the two images to a single optimal spatial image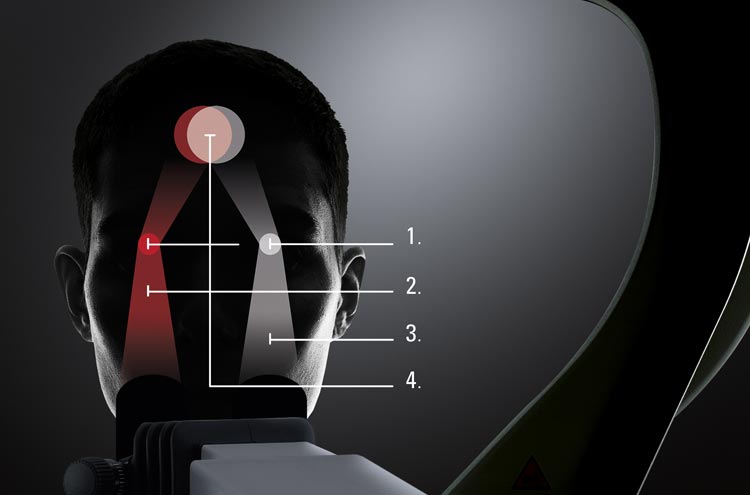 Astounding Image Quality
Working in deep narrow channels is your daily challenge in otolaryngology, particularly in procedures such as skull base, temporal bone or inner ear. The Leica M530 OHX delivers outstanding optics and illumination to support your visualization.
Bright, true-to-life color visualization with 400-Watt xenon light
Small Angle Illumination (SAI) for optimal view to the bottom of deep, narrow cavities
Clear, sharply focused image thanks to apochromatic optics
Leica Magnification Multiplier with 40% magnification boost (optional)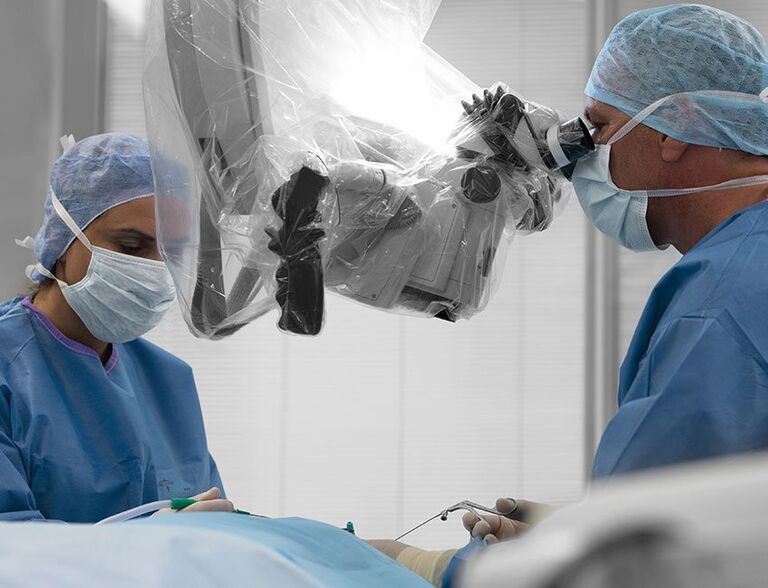 Reinforce Patient Safety
Light is essential for optimal visualization, but high light intensity can cause damage. Help protect your patients' skin and tissue with innovative light management systems from Leica Microsystems.
As working distance decreases, BrightCare Plus reduces light intensity automatically, minimizing incidents of patient burns. The internal luxometer calculates light intensity on actual bulb output, not via an algorithm.
Optimal Field of Illumination
AutoIris automatically adjusts the diaphragm so that only the visible area is illuminated. This prevents the possibility of drying or burning exposed tissue outside the field of view.
Interested to know more?
Talk to our experts. We are happy to answer all your questions and concerns.
Contact Us
Do you prefer personal consulting? Show local contacts