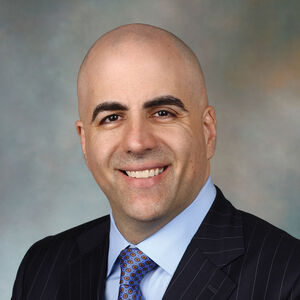 Bernard R. Bendok attended Wayne State University from 1987 to 1991 as a Merit Scholar and during his junior year he served as president of the premedical club. He graduated from the Honors Program Summa Cum Laude with a BS in Biology. In 1991 he moved to Chicago and attended Northwestern University's Feinberg School of Medicine. His interest in neurosurgery was nurtured by mentorship from Drs. David Mclone and Ivan Ciric.
In 1995 he entered Northwestern's residency training program during the same year that Dr. Hunt Batjer became chair of that program. During residency he developed an interest in Neurovascular and cranial base diseases under Hunt's mentorship. He subsequently pursued fellowship training with L Nelson Hopkins. In 2003, he joined Northwestern University's Feinberg School of medicine as an assistant Professor. In 2009 he was promoted to Associate professor and to Professor in 2013. His clinical practice has focused on the microsurgical interventional and radiosurgical treatment of neurovascular and cranial base diseases. He served as the director of the multidisciplinary Vascular Neurosurgery and Neurointerventional Surgery Programs at Northwestern and surgical director of the Neurological ICU until December of 2014. In 2015 he was appointed William J. And Charles H. Mayo Professor and Chair of the Department of Neurological Surgery at Mayo Clinic in Phoenix.
Bernard's research has focused on clinical trials, advanced MRI imaging, quality of life measures and simulation with the goal of enhancing outcomes, personalized health care, and health care delivery for neurovascular and cranial base diseases with a particular focus on aneurysms, arteriovenous malformations, Moya Moya disease and cranial base tumors.
In the area of education Dr. Bendok has focused on innovations in online education and simulation based training through his work with the Joint Cerebrovascular Section and the Congress of Neurological Surgeons. In 2012 he was elected as Member at Large for both the Joint Cerebrovascular Section of the AANS and CNS and the Congress of Neurological Surgeons Executive Committees. In 2014 he was appointed as Chair of the Education Division of the Congress of Neurological Surgeons.
Dr. Bendok is a member of the Alpha Omega Alpha Honor Society. He has received the Patient's Choice and Compassionate Doctor Recognition Awards from Vitals.com.
Dr. Bendok enjoys outdoor activities and travel with family and friends. His greatest debt is to his exceptional parents and his greatest joy and inspiration are his wife Karen, his son Michael and daughter Sarah.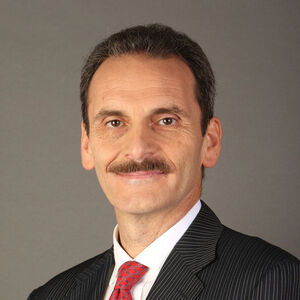 Dr. Morcos specializes in the field of cerebrovascular and skullbase surgery. He completed his neurosurgical residency at the University of Minnesota. He then completed two Fellowships: one in Cerebrovascular surgery at University of Florida and the second in Cerebrovascular and Skullbase surgery at Barrow Neurological Institute. In 1995, he joined the Faculty at the University of Miami's Department of Neurological Surgery. Dr. Morcos treats all aspects of cerebrovascular disease including aneurysms, arteriovenous malformations, carotid stenosis, and intracranial atherosclerosis including bypass surgery.
He also treats all aspects of brain tumor and skullbase surgery, including pituitary and skull base tumors (meningiomas, schwannomas, acoustic neuromas, carcinomas) as well as gliomas and brain metastases. He also has an active radiosurgery practice. Dr. Morcos has received numerous awards such as: the Dalziel Ferns Prize from the Royal College of Surgeons of Edinburgh for the highest marks during 6 years and the Peyton Society Award for ranking 1st in the American Board of Neurological Surgery written exam. He is Director-at-large in the North American Skull Base Society, serves on multiple Surgeons and the World Federation of Neurological Societies committees and is Past Chair of the Joint American Association of Neurological Surgeons/Congress of Neurological Surgeons Cerebrovascular Section. He is on the editorial board of several journals including Journal of Neurosurgery and World Neurosurgery. His research includes directing a microsurgical anatomical dissection lab in the anatomy of the brain and skullbase and surgical approaches and is also involved in projects using virtual reality to study the brain, blood vessels and skull base.
Related Articles
The neurosurgical operating room is increasingly digital, with multiple sources of data providing…

Sep 19, 2022

In neuro-oncological surgery, new technologies such as Augmented Reality are helping to improve…

Aug 25, 2022

Fluorescein and ICG fluorescence videoangiography have transformed the experience of vascular…

Jul 06, 2022
Related Pages
Neurosurgery microscopes from Leica Microsystems provide high-quality optics and engineering for…