Cornelia Gilbrich-Wille , M.Sc.,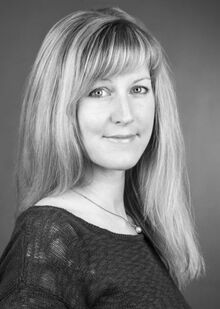 Cornelia Gilbrich-Wille studied biology with the focus of biochemistry and zoology at the Justus-Liebig-University Giessen, Germany and completed it with her Master of Science. In her master thesis she examined in "Qualitative studies on the example of the observation of seabirds in the Wadden Sea National Park."
She also finished a bachelor in nutrition sciences and wrote her experimental thesis about "Qualitative and quantitative determination of D-Amino-Acids in Barbecue Sauces by gaschromatography/mass spectrometry (GC/MS).
Cornelia has written several articles especially for LMD/Lasermicrodissection for Leica Science Lab as a free lancer.