What to expect in the webinar
Key Learnings
What is the difference between colorimetric/RGB imaging and fluorescence imaging?
How to image both histological staining and fluorescence without compromise thanks to the FluoSync technology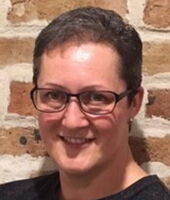 Dr. Lynne Turnbull
Principal Scientist - Leica Labs @ EMBL Imaging Center
Lynne is a Principal Scientist at Leica Microsystems. She received her PhD in Sydney Australia in cardiac biophysics and undertook postdoctoral training in San Francisco and Melbourne. Lynne's research interests shifted to bacterial biofilms and motility, and she used different types of imaging to explore and understand how bacteria build communities and move through their environment. Upon moving to the University of Technology Sydney, Lynne established and managed the Microbial Imaging Facility. Lynne joined GE in 2016 to provide application support throughout Asia for super resolution microscopy. Since 2021 Lynne has been with Leica Microsystems based in the labs at the EMBL Imaging Center in Heidelberg.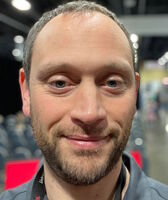 Dr. Patric Pelzer
Product Manager – Leica Microsystems
Patric studied Biology and Neuroscience at the University of Cologne, Germany. From Cologne he moved on to Heidelberg to study the characteristics of a defined synapse participating in the processing of olfaction in the mouse brain as a PhD thesis. He employed behavioral conditioning, patch clamping, and immunohistology in conjunction with widefield and confocal microscopy. After a postdoc, Patric joined Leica Microsystems' product management team in 2017.
<!– TYPO3SEARCH_end –>
<!– TYPO3SEARCH_begin –>
Related Articles
VIDEO ON DEMAND - How to radically simplify imaging workflows and generate meaningful results with…

Mar 03, 2023

VIDEO ON DEMAND - In this episode of MicaCam, we will use microfluidics to explore the effect of…

Nov 16, 2022

VIDEO ON DEMAND - In this episode of MicaCam, we show how adding additional markers to an apoptosis…

Oct 07, 2022