Read the Application Note to find out how you can use TauSense technology to:
Explore a new dimension of information in every confocal experiment with instant access to functional information.
Improve image quality by removing unwanted fluorescence signals that mask your data and prevent you from truly seeing your sample.
Separate fluorescent species based on lifetime information, allowing you to distinguish fluorescent signals with similar spectra.
<!– TYPO3SEARCH_end –> <!– TYPO3SEARCH_begin –>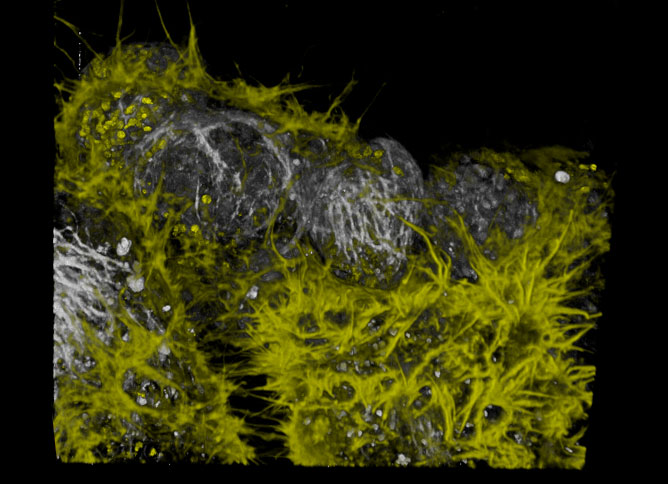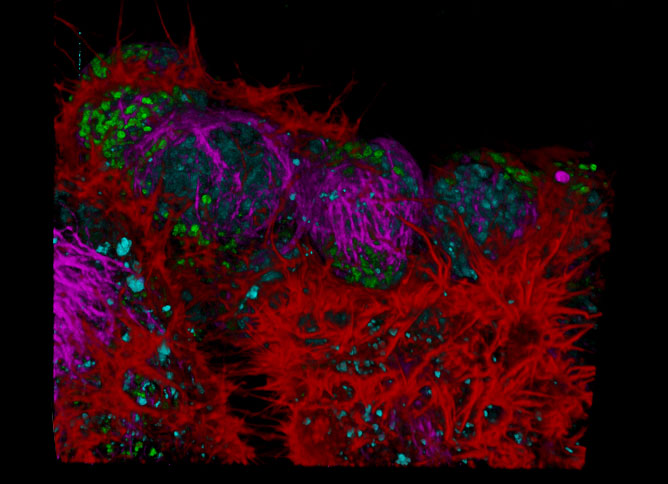 Fluorescence lifetime-based multicolor imaging in live NE-115 cells. Actin: LifeAct-mNeonGreen (left: yellow, right: red); mitochondria: MitoTracker Green (left: yellow, right: green); nuclei: NUC Red (left: gray, right: blue); and tubulin: SiR-tubulin (l
Related Articles
Webinar on five-color STED with a single depletion laser and fluorescence lifetime phasor…

Dec 14, 2022

On-demand video: Imaging more subcellular targets by using fluorescence lifetime multiplexing…

Nov 18, 2022

STELLARIS provides integral access to complementary layers of information for dynamic, structural,…

Nov 13, 2022