Life Science Education
Life Science Education Microscopes
As a teacher of biology, you show students how living organisms are structured using tissue sections and blood smears as microscope samples.
To get the most out of their observations, they should be flexible: for example by changing magnifications and optics, or using different contrasting methods such as phase contrast and darkfield. Working with software to document, annotate, and share images increases their learning experience even further.
Discover the structures of life!
Our microscopes help students learn to
Identify different parts of cells
Distinguish between plant and mammalian cells
Looking at cell membranes or cell walls
Distinguish between tumor and healthy cells
Distinguish gram positive and negative bacteria
Identify bacterial spores in negative stains
Dive deeper into cell functionalities
Begin, Explore, Advance
Begin with the Leica ES2, Leica DM100, or Leica DM300
Explore with the Leica EZ4 or Leica DM500
Advance with the Leica EZ4 W, Leica EZ4 E or Leica DM750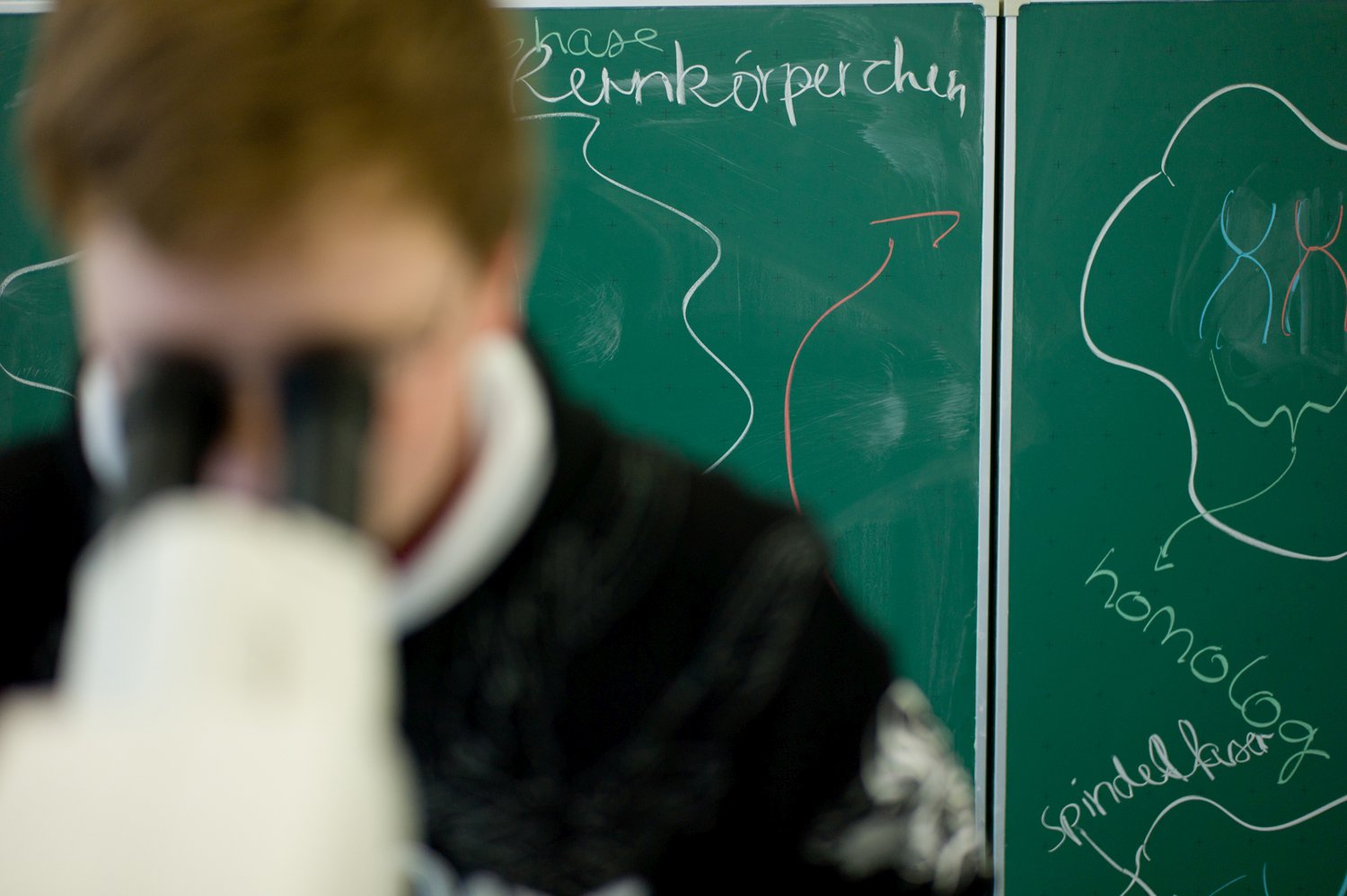 Life Science Education Products
Filter by Area of Application
12 MP microscope camera - Simplicity, color accuracy, and real-time collaboration
Stereo microscope for college and university education with 8x to 35x magnification, 7-way LED illumination, and integrated camera
Interested to know more?
Talk to our experts. We are happy to answer all your questions and concerns.
Contact Us
Do you prefer personal consulting?